What does the Engineers Canada Board do?
The Board is Engineers Canada's policy-setting body. As an informed agent of the entire ownership, it is responsible to ensure appropriate organizational performance by:
Creating the link between the owners (the engineering regulatory bodies) and the operational organization (Engineers Canada)
Creating written governing policies that address the broadest levels of all organizational decisions and situations:

Ends: What good or benefit the organization is to produce, for which recipients, at what worth.
Executive Limitations: Constraints on executive authority that establish the boundaries of prudence and ethics within which all executive activity and decisions must take place.
Governance Process: Specification of how the Board conceives, carries out and monitors its own tasks.
Board-Management Delegation: How authority is delegated and its proper use monitored; the Chief Executive Officer role, authority and accountability.

Monitoring the Chief Executive Officer to ensure organizational performance on Ends and Executive Limitations.
Making operational decisions that the Chief Executive Officer shall not, as outlined in the Executive Limitations.
Making decisions related to the Engineers Canada Accreditation Board and the Engineers Canada Qualifications Board.
Attracting and inspiring volunteers.
Who does the Engineers Canada Board report to?
The Board reports to the engineering regulatory bodies at the meeting of members.
Who are the members of the Engineers Canada Board?
Our Board is comprised of volunteer directors and advisors. Directors are volunteer representatives of Canada's engineering regulatory bodies, and advisors are representatives of the Chief Executive Officers Group, the Canadian Engineering Accreditation Board, the Engineers Canada Qualifications Board and the National Council of Deans of Engineering and Applied Science.
2016-2017 Engineers Canada Board
Directors
Chris Roney, FEC, BDS, P.Eng.
croney@roneyengineering.com
(President)
Ontario
President and Senior Structural Engineer,
Roney Engineering Ltd.
Mr. Roney holds an honours degree in Civil Engineering from Queen's University. A third-generation engineer, he heads Roney Engineering Limited, a Kingston, Ontario consulting firm offering a full range of structural engineering services related to building design and construction, investigations and restorations. A practising structural engineer, Mr. Roney is accredited as a Building Design Specialist and Consulting Engineer. He serves as a member of the Ministry of Municipal Affairs and Housing's Building Advisory Council (BAC), and also served as Chair of the Part 4 (Structural) Technical Advisory Committee for the Ontario Building Code 2012.
Mr. Roney currently serves on PEO Council, having held numerous Council positions over more than 10 years. He has also served on a number of other PEO committees and task forces, including: Finance, Audit, Communications, Enforcement, Executive, Strategic Planning Steering Committee, and others; and served a term on the Council for the Association of Professional Geoscientists of Ontario from 2005 to 2007.
Russ Kinghorn, FEC, P.Eng.
russ.kinghorn@kinghornsystems.com
(President-Elect)
British Columbia
Principal, Kinghorn Systems Engineering
With a Bachelor of Applied Science in Mechanical Engineering from the University of British Columbia and an MBA (Management Science and Management Information Systems) from Simon Fraser University, Mr. Kinghorn is the Principal at Kinghorn Systems Engineering.
Kinghorn Systems Engineering encompasses a team of forest and process industry specialists.  There, Russ has worked on numerous major integrated business planning consulting projects relating to metals smelting, metallurgical coal production, and forest products; and major wood products operations analysis projects.
From 2008-2011, Russ Kinghorn has been APEGBC's Executive Committee Vice-President, President, Past-President and Chair. One of his major accomplishments was to oversee legislative changes to empower Council to access the financial resources required for proper regulation of professional engineering and professional geoscience practice to protect the public interest. Previously, he was a member and Chair of several other APEGBC committees, including as member of the Professional Renewal Task Force and Chair of the Professional Practice Committee.
Digvir S. Jayas, FCAE, FEIC, FEC, P.Eng.
digvir.jayas@umanitoba.ca
(Past-President)
Manitoba
Vice-President (Research and International) and Distinguished Professor Biosystems Engineering, University of Manitoba
Dr. Jayas was educated at the G.B. Pant University of Agriculture and Technology in Pantnagar, India; the University of Manitoba; and the University of Saskatchewan. Before assuming his current position, he was Vice-President (Research); Associate Vice-President (Research); Associate Dean (Research) in the Faculty of Agricultural and Food Sciences; Department Head of Biosystems Engineering; and Interim Director of the Richardson Centre for Functional Foods and Nutraceuticals.
Dr. Jayas held a Canada Research Chair in Stored-Grain Ecosystems, and he conducts research related to drying, handling and storing grains and oilseeds and digital image processing for grading and processing operations in the agri-food industry. He has authored or co-authored over 800 technical articles in scientific journals, conference proceedings and books dealing with issues of storing, drying, handling and quality monitoring of grains. He has collaborated with researchers in several countries but has had significant impact on development of efficient grain storage, handling and drying systems in Canada, China, India, Ukraine and USA.
Kathy Baig, Eng., FEC, MBA
presidence@oiq.qc.ca
Quebec
Kathy Baig has a Bachelor of Chemical Engineering from École Polytechnique de Montréal and a Master of Business Administration (MBA) from HEC Montréal.
She has over 10 years of engineering experience, as an infrastructure and construction project manager, as well as an engineering, process and product research and development project officer.
Kathy Baig is the fourth woman to be elected to the presidency of the Ordre des ingénieurs du Québec, and the first to be elected by members through universal suffrage in 2016. She joined the OIQ in 2013 as a Board member and soon thereafter held the offices of Chair of the Finance and Audit Committee, First Vice President of the Board of Directors and Chair of the OIQ's Transformation Committee.
Proud of being an engineer and of promoting excellence, Kathy Baig is actively involved in the profession as a member of the boards of directors of Engineers Canada and the Junior Chamber of Commerce of Montreal.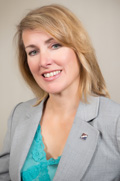 Annette Bergeron, FEC, P.Eng.
abergeron@peo.on.ca
Ontario
Principal, Bergeron Consulting 
Ms. Bergeron graduated from Queen's University with a BScH E in Metallurgical Engineering and from York University's Schulich School of Business with an MBA in Strategic Management and Entrepreneurship. She has over two  decades of experience in industry, academic administration, engineering and business education, entrepreneurship, and  governance. Annette specializes in executive leadership and governance of not-for-profit corporations with experience in both the private and public sector.
Annette was elected as the sixth female president of PEO (2013-2014). She is also Past-President and Chair of Ontario Society of Professional Engineers (2004-2005 and 2010-2011). Annette was recognized in 2013 and 2014 as among the Top 25 Women of Influence across Canada. She was recently elected to the Board of the Electrical Safety Authority.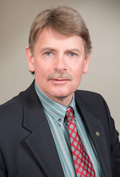 Terry Brookes, FEC, P.Eng.
terry_brookes@gov.nt.ca
Northwest Territories
Assistant Director Airport Facilities, Department of Transportation, Government of the Northwest Territories
Mr. Brookes graduated in Applied Science and Economics at the University of British Columbia and in Public Sector Management at the University of Victoria. He has over 30 years of experience in analysis, design, construction and project management of public infrastructure projects with particular experience in northern and arctic climatic conditions. He is currently responsible for facilities development and maintenance in the 27 airports of the Northwest Territories.
Mr. Brookes is Past-President of NAPEG. In the last 24 years, he has served as President, Vice-President, and Councillor, and has been on numerous committees including Finance, Public Relations, Discipline, MIT Mentoring, Nominating and Awards Committees.
Mr. Brookes is very active in his community, having served as Chair of the City of Yellowknife Audit Committee, on the Arctic Winter Games Organizing Committee for the Yellowknife Host Society, and as School Board Trustee and Chair (from 1994 to present).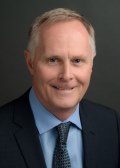 David W. Brown, P.Eng., BDS, C.E.T.
dbrown@taskforce-eng.com
Ontario
Managing Director – TaskForce Engineering Inc.
Mr. Brown graduated from Queen's University with a bachelor of applied science in Civil Engineering and from St. Clair College with a diploma in Civil Engineering Technology. He is both a founding principal and practicing structural engineer with TaskForce Engineering Inc. a design-build firm that specializes in the ICI construction sector in central and eastern Ontario. In addition he is an accredited Building Design Specialist with over 35 years of experience.
Dave serves as a Regional Councillor and Vice President (appointed) for PEO and is a member of the Ontario Society of Professional Engineers, Canadian Society for Civil Engineering, and the Ontario Association of Certified Engineering Technicians and Technologists.
As an active member of PEO Council, Dave has served on a number of committees and taskforces, including: The Elliot Lake Advisory Committee, Continuing Professional Development taskforces, Finance, Human Resources and the OSPE-PEO Joint Relations Committee to name a few. He also sits on the Loyalist College Building Sciences Advisory Committee, the Quinte United Way Board of Directors, and the Quinte United Way campaign committee as past chair.

George R. Comrie, FEC, P.Eng. CMC
g.r.comrie@sympatico.ca
Ontario
Management Consultant
Mr. Comrie graduated from the University of Toronto's Industrial Engineering program where he received his Bachelor of Applied Science and Master of Engineering degrees. As well as founding Data Design Systems Inc., Mr. Comrie has worked as a Lecturer and Undergraduate Secretary in the University of Toronto's Department of Industrial Engineering; as Associate and Principal at Resources Management Consultants Ltd.; and as Manager of Software Engineering at Wardrop Engineering Inc.
Mr. Comrie served as President of PEO in 2004–2005, and is currently Vice-President, Chair of the Licensing Process Task Force, and Chair of the Emerging Disciplines Task Group on Communications Infrastructure Engineering. In 1982, Mr. Comrie was invested as an Officer in PEO's Order of Honour for outstanding service to the profession.
In addition, Mr. Comrie served as a director for Engineers Canada from 2005 to 2007. He is also a Director of the Information and Communications Technology [Sector] Council, and a member of the advisory board of the Dofasco Centre for Engineering and Public Policy at McMaster University.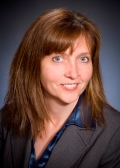 Sarah Devereaux, M.Eng. FEC, P.Eng.
sdevereaux@dillon.ca
Nova Scotia​
Following graduation from TUNS (now Dalhousie University) with her Civil Engineering Degree, Ms. Devereaux started her career with Dillon Consulting Limited, where she provides engineering solutions for a variety of projects, ranging from municipal infrastructure to regional landfill sites. She has 22 years of experience as a civil engineer throughout Nova Scotia and nationwide.
Sarah is currently the chair of the Engineers Canada Sustainable Profession Committee. She has served as President for Engineers Nova Scotia and President of the Consulting Engineers of Nova Scotia. Some of Sarah's accomplishments include being recognized as one of the Top 100 Most Powerful Women in Canada in 2014. She was also the recipient of the Engineers Canada Award for the Support of Women in Engineering and the Engineers Nova Scotia Award for the Advancement of Women in Engineering.
Darryl Ford, FEC, P.Eng.
Darryl.ford@fundyeng.com
New Brunswick
Principal/Building Systems Director, Fundy Engineering & Consulting Ltd.
Mr. Ford received his Bachelor of Applied Science in Mechanical Engineering from the University of New Brunswick. He went on to become a Mechanical Engineer for Furrow Engineering & Consulting Ltd. in Saint John, NB. After four years, he joined K.M. Carson Ltd. as a Senior Mechanical Engineer. From there, he went on to Fundy Engineering as the Building Systems Director, and is now the Principal/Building Systems Director. There, he has managed numerous teams on various mechanical system design projects.
An advocate for the engineering profession, Darryl was the President of APEGNB for the 2010 Council year, and the President of the Consulting Engineers of New Brunswick in 2005-2006. He is also very involved in the community, having been a minor hockey coach with Kennebecasis Valley Minor Hockey Association since 2002, and the director of divisions from 2008 to 2010.
Dwayne Gelowitz, FEC, P.Eng., FCSCE
dwayne.gelowitz@stantec.com
Saskatchewan
Principal, Water Sector Lead, Stantec Consulting Ltd.
Mr. Gelowitz is currently Water Sector Leader for Stantec Consulting Ltd. in Saskatchewan. He has worked for Stantec in Regina for the past 20 years and in the consulting business for the past 26 years. Dwayne obtained a B.A.Sc. in Regional Systems Engineering from the University of Regina in 1988.
Dwayne has been an active volunteer with APEGS including the roles of President (2013-2014), Chair of the Professional Development Committee, member of the Limited Member Task Group and as an Engineer-in-Training Mentor. He was awarded the designation of Fellow of Engineers Canada in 2009.
Dwayne is a Past President (1995-1996) of the Regina Engineering Society. He has also been actively involved with the Consulting Engineers of Saskatchewan as Chair (2003-2004), a member of the Environment/Water Resources Committee, and Co-Chair of the CES/Government of Saskatchewan Task Force with the mandate to standardize Professional Service Agreements and Methods of Procuring Engineering Services. In 2008, Dwayne also served as Chair of the Annual Conference for Western Canada Water in Regina.
Zaki Ghavitian, M.ing. FIC, ing.
zaki.ghavitian@sympatico.ca
Quebec
Director, Programming and Cost Control, Engineering, Procurement and Construction Group, Hydro Québec
An electrical engineer since 1976, M. Ghavitian has held positions with increasing responsibilities at Hydro-Québec. He has solid engineering experience, particularly in terms of transportation and electricity generation network planning, negotiation and management. As Division Director, M. Ghavitian oversees many projects totaling two billion dollars annually, oversees two teams, one with 18 people (functional resources) and the other with 76 people involved in various projects (operational resources). A leader in the engineering community, M. Ghavitian has demonstrated his ability to motivate and lead groups of professionals. He sets himself apart through his client-focused approach and ability to develop and maintain productive relations with stakeholders at all levels. 
Sandra Gwozdz, FIC, ing.
sandra.gwozdz@aero.bombardier.com
Quebec
Project Engineer, Bombardier Aerospace
Ms. Gwozdz's Bachelor of Engineering degree from École Polytechnique de Montréal specialized in chemistry, process orientation. A Project Engineer with Bombardier Aerospace since 2007, she plans and prioritizes projects for design, stress, weight M&P and method engineering teams; supports engineering projects with Mitsubishi Heavy Industries; supports program CRJ 200/700/900/1000 with Mirabel Plant for any engineering request (Focal); and develops process project manuals. She is also responsible for numerous special projects, and is Group Lead (Process and Leadership attribute) of Achieving Excellence (Bronze and Silver Level), Chair of the Change Board Review, and Chair of the Daily Achieving Excellence Meeting.
Very involved with OIQ, she held the position of Vice-President, Corporate and Publics Affairs (2005-2006), and Administrator on the Bureau. She has also been OIQ's Lanaudiere and Richelieu region's Vice-President, Corporate Affairs (1994-2002), President (2002-2004) and Secretary (2004-2008), and was a Board member of the Réseau des ingénieurs du Québec (Nov 2006-Jan 2010).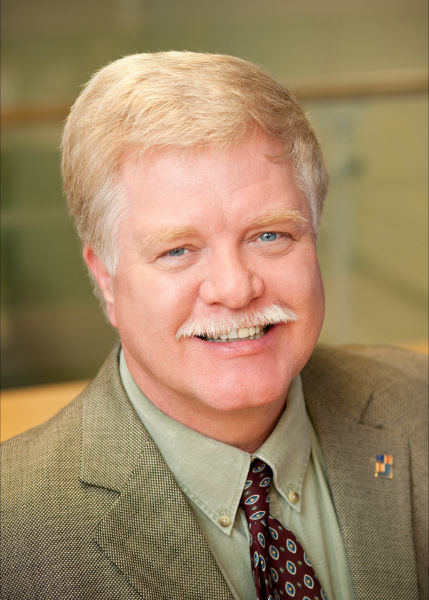 Jeff Holm, FEC, P.Eng., FGC (Hon)
jeff.holm@live.ca
British Columba
Senior Infrastructure Manager, Allnorth Consultants Limited
Jeff Holm graduated from the University of British Columbia with a bachelor of applied science in Civil Engineering.  He is senior infrastructure manager for Allnorth Consultants, a full service engineering firm consulting in land and resource development.  He has over 30 years of experience and actively practices out of Kamloops, BC.
Jeff served on the Council of APEGBC from 2002 to 2013 and was President 2011–2012. He chaired and served on many committees including registration, governance and joint practice boards. He is currently appointed as liaison to the Canadian Engineering Accreditation Board.
Mr. Holm currently serves as Vice Chair for Interior Savings Credit Union and has served on the Board of the BC Central Stabilization Credit Union as well as advising the BC Financial Institutions Commission.  He earned Director Accreditation from Dalhousie University in 2010 and is a member of the Institute for Corporate Directors.
William C. Hunt, FEC, P.Eng.
ecdirector@pegnl.ca
Newfoundland and Labrador
Engineering Manager at Molson Coors Canada
A graduate of Memorial University's Mechanical Engineering program in 1986, Mr. Hunt worked in Commercial/Industrial Consulting sector for eight years before joining Molson Coors. Bill has held multiple management roles with Molson Coors in the areas of Operations, Maintenance and Engineering, and is currently the Engineering Manager responsible for the planning and implementation of all capital works, the operation and maintenance of all engineering support systems and utilities use reduction. In his 20 years with the company, Bill has led capital and operational initiatives that have doubled the brewery's productivity and significantly reduced the brewery's utilities consumption.
Prior to his election to the Engineers Canada Board, Bill served two terms with the PEGNL Board. First as a Director from 2006 to 2009 and then as Vice-Chair, Chair and Past Chair from 2011 to 2014. He is currently chairing an Accommodations Task Force Committee for PEGNL and is actively involved with volunteer work at a local food bank.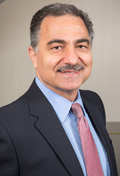 Nazmi Lawen, FEC, P.Eng.
nlawen@colesassociates.com
Prince Edward Island
Director of Civil Engineering, Coles Associates Ltd.
Mr. Lawen obtained his undergraduate and master's engineering degrees from the University of Ottawa. He has been practising engineering for the past 25 years and has extensive experience in the management and design of civil, structural, infrastructure projects, and investigative engineering. He served as a project manager on the Government of Northwest Territories' implementation of the Public Private Partnership (P3) program. His international experience includes working on projects in Poland, USA, Latin America, India, and China.
Mr. Lawen is actively involved in the profession as a member of Engineers PEI and several other provincial engineering associations. He served as President of Engineers PEI in 2011. He currently chairs the PEI Building Standards Council. he is currently the chair of PEI Engineering Qualification Committee. In addition, Mr. Lawen is currently an active board member of the Greater Charlottetown Area Chamber of Commerce, and has served on numerous non-profit association boards.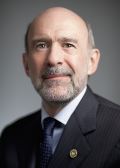 David T. Lynch, PhD, P.Eng., FCAE, FEC, FEIC, FCIC, FGC (Hon.)
david.lynch@ualberta.ca
Alberta
Professor Emeritus (Chemical Engineering), University of Alberta
David Lynch received his Bachelor of Applied Science in Chemical Engineering from the University of New Brunswick (1977) followed by a PhD from the University of Alberta (1982) focused on the areas of catalysis and chemical reactor engineering. He is Professor Emeritus (Chemical Engineering) at the University of Alberta following 36 years as a faculty member including 21 years as Dean of Engineering (1994-2015). During his service as Dean, engineering undergraduate and graduate student enrolments doubled and quadrupled, respectively, to a total of over 6,000 students with over 18,000 engineering graduates, over 270 new engineering professors were hired, over 50 Chair positions (endowed, industrial and government funded) were established, and five large, new buildings were constructed for engineering education and research.
An active volunteer with the engineering profession, David served on the APEGA Board of Examiners for 21 years and he is currently a member of the APEGA Nominating Committee. He was a member of the Canadian Engineering Accreditation Board for 11 years, including serving as the Vice-Chair, Chair and Past-Chair during his final 5 years (2002-2007) on the CEAB. Associated with membership on the Engineers Canada Board, David participates in all APEGA Council meetings.
David serves on a number of boards of directors including Waste RE-solutions Edmonton (2492369 Canada Corporation), the German Canadian Centre for Innovation and Research, the Pure North S'Energy Foundation, and he is a member of the NSERC Committee on Research Partnerships as well as several other advisory committees and boards.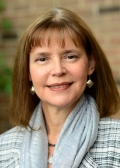 Connie Parenteau, FEC, FGC (Hon),  P.Eng.
connie.parenteau@telus.net
Alberta
Ms Parenteau graduated from the University of Alberta with a Bachelor of Science in Electrical Engineering. She worked for TELUS Communications in Edmonton for over 33 years, where she held a variety of technical, managerial and leadership positions and acted as a Responsible Member for the TELUS Corporation Permit to Practice for more than 15 years.
Connie recently served APEGA as President from 2014-2016 and is currently serving as APEGA's Past President. She led Council thru the development of APEGA's new 2017-2019 Strategic Plan and has been fully engaged in the APEGA Legislative Review. She has been a significant driver in APEGA Council's Governance Renewal which has streamlined the Council Committee structure. She is also the chair of APEGA Governance Committee and the APEGA Nominating Committee.
She is a strong advocate of the importance of being involved in professional and community affairs. She has been active in non-profit organizations related to the performing arts, literacy and community services.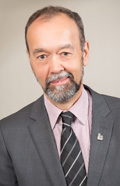 Eric Potvin, ing., M.Sc.
ericpotvin@cegepjonquiere.ca
Quebec
Mechanical Engineering Instructor, CÉGEP de Jonquière
Mr. Potvin earned a Master of Aerospace Engineering degree from Université Laval in 2010. He has been employed by CÉGEP de Jonquière for more than 25 years as an instructor in mechanical engineering and also in the roles of guidance counselor and business development project manager. Since May 2012, he has been in charge of strategic development, specifically for the NSERC renewable energies and energy efficiency technologies (TERRE) Industrial Chair, and the Fondation Asselin of the CÉGEP de Jonquière.
Mr. Potvin has been a Board Director of the OIQ for the Saguenay–Lac-Saint-Jean region for 5 years. Re-elected in June 2012 as Vice-President of Professional Affairs and as Vice-President of the OIQ, he is also a member of the Executive Committee. In addition, Mr. Potvin is a volunteer director at several foundations and public organizations, including the Jonquière Hospital Centre Foundation, Québec's Superior Council of Education and the OIQ Fondation.
Rakesh Shreewastav, FEC, P.Eng., AVS
rakesh.shreewastav@metrolinx.com
Ontario
Manager, Civil Infrastructure, MetroLinx
Mr. Shreewastav obtained his MSc degree in civil engineering from Moscow State University, Russia, and currently works for Metrolinx, an agency of the Government of Ontario. Previously, he worked for the Ministry of Transportation Ontario, Ontario Power Generation, and multi-disciplinary engineering companies and government sectors in Russia and Nepal. Rakesh has actively participated on several PEO chapter committees, Conference for Internationally Educated Professionals engineering panels, and has been involved in other professional organizations, such as Value Analysis Canada, and the Value Society SAVE International.
Rakesh has served on judging panels in FIRST Robotics Canada competitions and regional science fairs. He has also served on Rotary Club boards of directors and has worked in local communities and also participated in some international projects. As a Literacy Chair of Rotary Club of London South, he has participated in local literacy initiatives and has taken a lead role in International Literacy Projects on Rotary's behalf.
Larry Staples, FEC, P.Eng.
staples@telusplanet.net
Alberta
Board Chair (Retired), Pressure Pipe Inspection Company
Mr. Staples currently serves as an advisor to the Construction Owners Association of Alberta, which develops best practices to enable the Alberta heavy industrial construction and industrial maintenance industries to be successful in safe, effective, timely and productive project execution.
Larry's working life has encompassed over 35 years of leadership for engineering consulting and research organizations.  He was Chair of the Board for the Pressure Pipe Inspection Company, a Mississauga firm that won numerous awards for exporting Canadian high-technology services; previously served as CEO of C‑FER Technologies, an entrepreneurial R&D organization which he helped found in 1984; and was Vice-President, Engineered Products and Services of the Alberta Research Council (now called Alberta Innovates – Technology Futures). Larry Staples served as President of APEGGA in 2005, and serves on the Boards of the Canadian Academy of Engineering, the Citadel Theatre, and as a public member on the registration committee of the Institute of Chartered Accountants of Alberta.    
Richard Trimble, FEC, P.Eng.
richard.trimble@tetratech.com
Yukon
Principal Consultant – Arctic Region, Engineering Practice
Mr. Trimble is a graduate of Queen's University at Kingston, with a B.Sc. in geological engineering and an M.Sc. (Eng.) in civil engineering.  He has worked his entire career with Tetra Tech EBA (formerly EBA Engineering Consultants Ltd.) specializing in permafrost engineering.  Over the past 38 years he has worked on site investigations and permafrost foundation designs from Alaska to Baffin Island. His volunteer work with APEY started in 1984, progressing through Vice-President, President, Past-President, Chair of the Nominating Committee, Newsletter Editor, and presently Registrar.  He has served a term on the Engineers Canada Qualifications Board in the early 2000's, and has participated in National Admission and National Discipline/Enforcement Officials meetings for the past ten years. His volunteer efforts were recognized by APEY in 2012 with the Queen's Diamond Jubilee medal.
He is also active in the Whitehorse community, coaching and refereeing soccer in several Arctic Winter Games, volunteering as Provincial Representative for Men's soccer in several Canada Summer Games, for Alpine Skiing in the 2007 Canada Winter Games held in Whitehorse, and was on the organizing committee and participated in the 2015 Canadian Master's Curling Championships also held in Whitehorse.
Advisors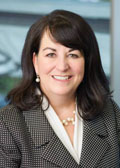 Ann English, P.Eng.,
Chief Executive Officer and Registrar, APEGBC
(Chief Executive Officers Group Chair)
 
Responsible for all aspects of APEGBC's operations, Ms. English works closely with Council and staff to advance the association through the implementation of a dynamic strategic plan that reflects the association's vision and values. As the primary support to the President and Council, Ms. English enables the fulfillment of their governance functions.
Prior to joining APEGBC, Ms. English was Director of Interconnections with BC Hydro and has significant experience in the private industry, with nearly 20 years at Foster Wheeler, a large utility equipment, engineering and construction company.
Ms. English has an in-depth understanding of the regulatory environment as well as demonstrated leadership, business development, and project management experience. She is a graduate of the University of Manitoba with a degree in mechanical engineering and a graduate of the University of Toronto with a degree in physiology.
Apart from her professional pursuits, Ms. English has also been involved in her community serving as a member of various boards and councils.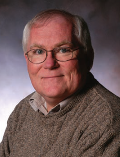 D Wayne MacQuarrie, FEC, P.Eng. (Chair, Accreditation Board )
(Retired) Chief Executive Office of Prince Edward Island Energy Corporation
D Wayne MacQuarrie, FEC, P.Eng., retired as Chief Executive Officer of Prince Edward Island Energy Corporation (PEIEC) in 2014 and has been a pioneer in the field of wind energy in Canada.  Under Mr. MacQuarrie's leadership, PEI Energy Corporation was known as a leader in the integration of wind energy in its electrical systems. In recognition of this work, Wayne was awarded the Individual Leadership Award by the Canadian Wind Energy Association in 2008. 
Mr. MacQuarrie's accomplishments are numerous. He was directly involved with PEIEC as an investor and partner in the development of the North Cape and Eastern Kings wind farms. He pushed for strong PEI support of the Wind Energy Institute of Canada and has served on that organization's board of directors since its inception. He has been a spokesperson for wind energy in the media at a provincial and national level. He is also a past President of the Association of Professional Engineers of PEI (APEPEI) and former PEI Director on the Engineers Canada Board (2000-2003).  Mr. MacQuarrie is the recipient of Engineers PEI's Community Service Award (1989) and has been a member of the Canadian Engineering Accreditation Board since 2005. He has participated on substantial equivalency visits out of Canada on three occasions, and has chaired a monitoring visit on behalf of the Washington Accord.
Wayne graduated from the Nova Scotia Technical College in 1975 with a degree in Civil Engineering and worked in the energy sector with Montreal Engineering Company Ltd. and PetroCanada in both Montreal and Calgary before returning to Prince Edward Island. He joined the public service in 1983, working on energy-related projects for the province until he transferred to the Department of Transportation and Public Works in 1994. He was appointed Chief Executive Officer of the PEI Energy corporation in 1999.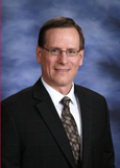 Dr. Greg F. Naterer, PhD, PEng, FCSME, FEIC
gnaterer@mun.ca
Dean of Engineering and Professor, Memorial University of Newfoundland
Dr. Greg Naterer is the Chair of the National Council of Deans of Engineering and Applied Science of Canada (NCDEAS). He is an innovative leader in engineering education and research. Dr. Naterer has made significant contributions to the fields of heat transfer, energy systems, and thermodynamics, including over 400 technical articles in journals / conferences and 3 books in thermal / fluids engineering. Dr. Naterer previously held a Canada Research Chair in Advanced Energy Systems and served as Chair of the NSERC Discovery Grant Committee (Mechanical Engineering). He is the Editor-in-Chief of two international journals – AIAA Journal of Thermophysics and Heat Transfer; and Energy Technology and Policy. Among his awards and honors, he has received the CSME Robert W. Angus Medal, EIC Julian C. Smith Medal, and a Best Professor Teaching Award. Dr. Naterer received his Ph.D. degree in Mechanical Engineering from the University of Waterloo in 1995.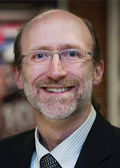 Dennis K. Peters, P.Eng., Ph.D., FEC
qbchair@engineerscanada.ca
(Chair, Qualifications Board )
Associate Professor and Head of Electrical and Computer Engineering at Memorial University
Dennis K. Peters, P.Eng., Ph.D., FEC is an Associate Professor and Head of Electrical and Computer Engineering at Memorial University in St. John's, NL, Canada where he has been a member of Faculty since 1998. He earned the B.Eng. (Electrical) degree at Memorial University in 1990, before going to work in the high-tech industry at Newbridge Networks (now Alcatel) in Ottawa, Ontario. After two years in industry he returned to school, this time at McMaster University in Hamilton, Ontario where he completed the M.Eng. (Electrical & Computer) in 1995 and Ph.D. (Electrical & Computer Engineering) in 2000. His research involves techniques for design and verification of software and computer systems, with particular focus on high performance computing, simulation, real-time applications and parallel or distributed processing.
Dr. Peters is an active volunteer in the professional engineering community in Canada. He is a former Chair (2014-15) of the Board of Directors of the Professional Engineers and Geoscientists of Newfoundland and Labrador (PEGNL), and serves (2008-present) on the Canadian Engineering Qualifications Board (CEQB). He was a member (2002-13) of the Registration Committee for PEGNL, including the last 7 years as chair. He is a member (1999-present) of the executive committee for the Newfoundland and Labrador Section of the IEEE, including a term as Chair and currently serving as Student Branch Counselor. He has participated in accreditation visits for the Canadian Engineering Accreditation Board (CEQB) and has served on the organizational committees for local, national and international conferences.
His teaching activity is primarily in the area of software, ranging from introductory programming courses to advanced topics such as software engineering and concurrent programming.
When he can get away from his work, he enjoys spending time with his wife and two children. As weather and schedule permit he enjoys sailing his C&C 30 Sea Plus Plus around the beautiful bays of Newfoundland.