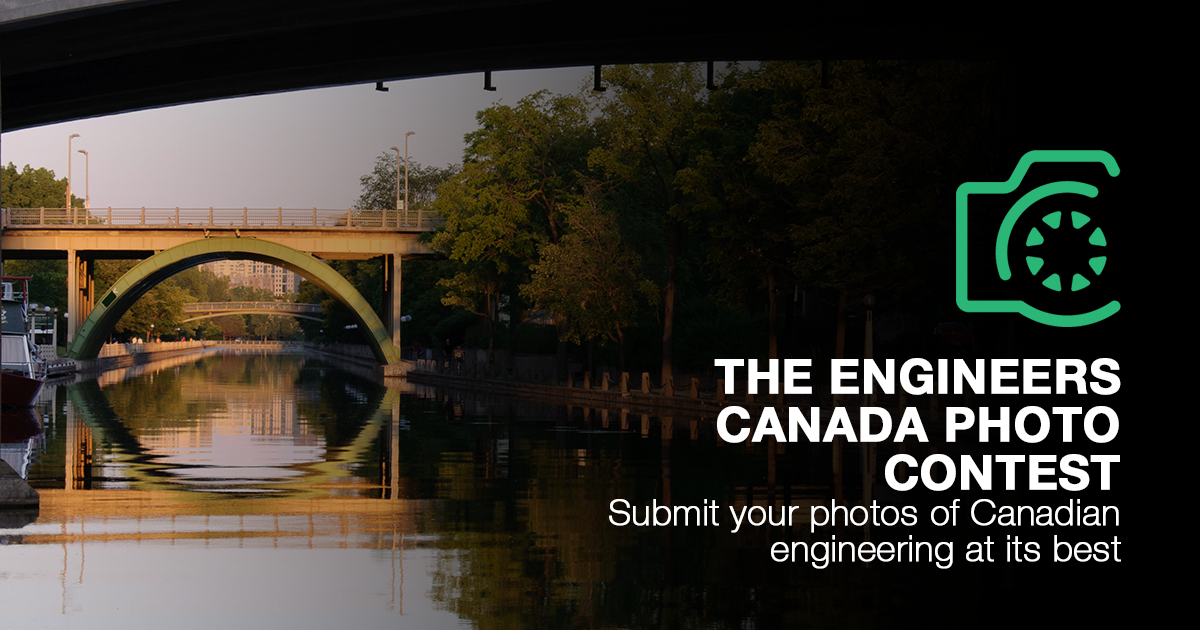 Engineering is all around us. And we want to see what engineering greatness means to you.
Engineers Canada has launched a photo contest to get your pictures of Canadian engineers and engineering at its best. Feats of engineering, engineers at work, engineering projects, engineering achievements, engineers in the community…we want it all! So get creative, take a look around your community, snap a photo and submit.
Photos are to be submitted to www.EngStudio.ca, Engineers Canada's royalty-free stock image bank. Submitted photos will be automatically entered to win prizes and to be selected by a panel of judges to be framed and displayed at the Engineers Canada office in Ottawa, and featured on our websites and social media networks.
The contest is now open and photos will be accepted until 11:59 p.m. ET on January 27, 2017.
For full contest rules and regulations, and to submit your photos, visit EngStudio.