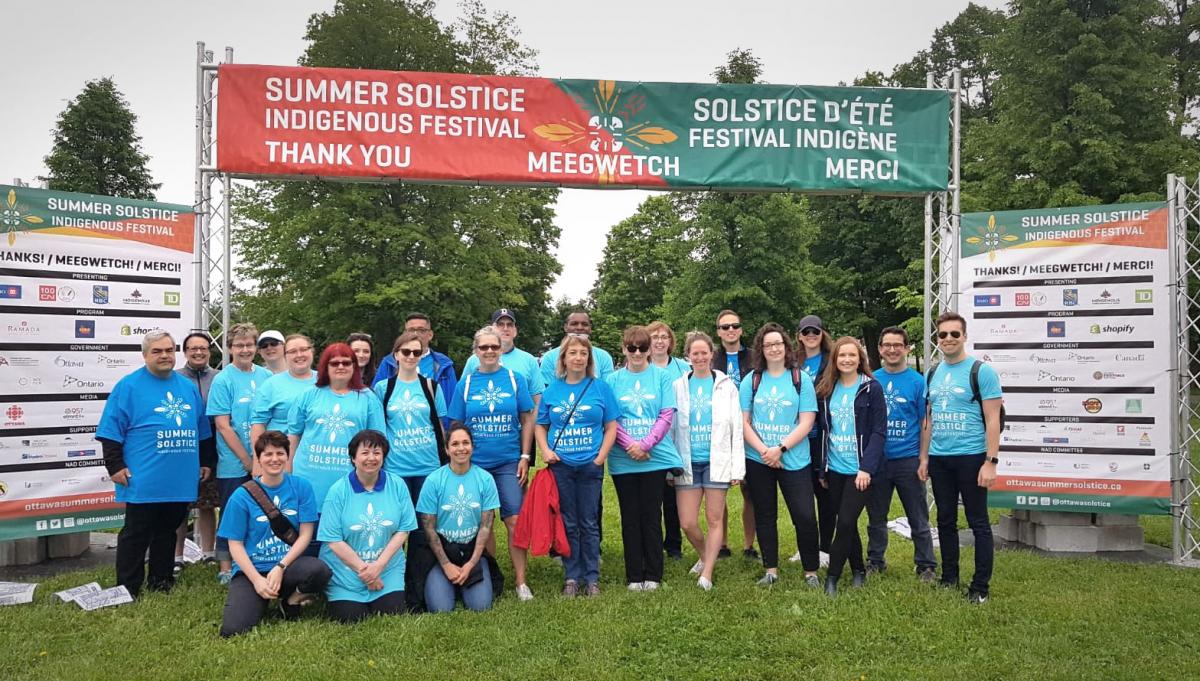 On June 20, 2019, Engineers Canada staff members volunteered at the Summer Solstice Indigenous Festival at Vincent Massey Park in Ottawa, ON, a family-oriented multi-disciplinary arts festival that represents the cultural diversity of the urban Indigenous community.
"Our Senior Leadership Team felt it was important that, as an organization, we give back to our community," said Gerard McDonald, Engineers Canada CEO. "The Summer Solstice Indigenous Festival was a wonderful opportunity to do so, and to celebrate the diverse Indigenous cultures of Canada as we mark Indigenous Peoples Day on June 21."
June 20 was Education Day at the festival, which saw over 4,000 students and teachers from the National Capital Region attend the festival. The students participated in workshops and performances, and had an opportunity to learn about Indigenous Peoples, including First Nations, Métis, and Inuit, the historical and social significance of National Indigenous Peoples Day and the summer solstice, the cultural and historical significance of a Pow Wow, and Indigenous creative arts and games.
Engineers Canada staff members volunteered in various ways during the Education Day, including directing teachers and students as they disembarked their buses, staffing the Information Tent, helping with the interactive workshops, serving as roving Festival ambassadors, and ensuring the festival grounds were clean and free of litter.
Engineers Canada thanks Volunteer Ottawa for helping us organize our staff volunteer day.