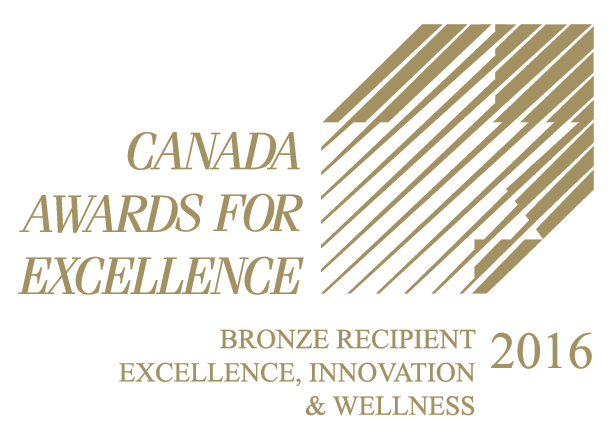 Engineers Canada is proud to announce that it has successfully achieved certification at the Bronze level of Excellence Canada's Excellence, Innovation and Wellness standard.
"We are thrilled that Excellence Canada has recognized our dedication to continuous improvement and the policies, plans and procedures that we have put in place to optimize excellence, innovation and wellness in the work that we do to serve the engineering profession," said Kim Allen, MBA, FCAE, FEC, P.Eng., Engineers Canada's CEO. "Congratulations to our Excellence Council who have guided us through the process of applying for this certification, and thank you to all of our staff for demonstrating a great enthusiasm and engagement with these efforts."
Engineers Canada embarked on its journey to excellence in February 2016 when it partnered with Excellence Canada, a not-for-profit corporation that has been helping organizations achieve the highest levels of world-class performance for over 20 years. A cross-functional Excellence Council was established within Engineers Canada to lead staff through the process of evaluating current policies, plans and procedures, and identifying opportunities for improvement in line with the criteria set out in Excellence Canada's Excellence, Innovation and Wellness standard.
The project team prepared Engineers Canada's application for Bronze-level certification, and this was submitted to Excellence Canada for review by a team of independent verifiers in November 2016. The verifiers also conducted an on-site verification at Engineers Canada on December 13, 2016.
"Excellence Canada congratulates Engineers Canada on the tremendous amount of work and effort from all staff and for meeting the requirements of and achieving Bronze certification in the Excellence, Innovation and Wellness program," said Kathryn Cestnick, Senior Vice President of Excellence Canada. "Many of the activities that we noted in your submission, and that we verified on-site, are most commendable."
The verifiers' report found that, in all areas, Engineers Canada met or exceeded the requirements and minimum scores for certification at the Bronze level. These included best practices in the areas of Leadership and Governance, Strategy and Planning, Customer Experience, People Engagement, Process and Project Management and Partners and Suppliers.
The report also included some recommendations for improvement, but noted that these mostly apply to Engineers Canada moving forward to the next certification levels and were not expected to be in place at the Bronze level.
"We are pleased that Excellence Canada has verified our commitment to excellence, innovation and wellness," said Colin Brown, Engineers Canada's Vice President of Operations. "However, this does not mean that we have reached the end of our journey to excellence."
"Engineers Canada, our Excellence Council and all staff are now setting our sights on achieving the Silver level certification from Excellence Canada. This journey is about continuous improvement, and we will continue to investigate and put in place standards and practices that enhance our ability to advance the engineering profession in Canada."
For more information, contact:            
Brent Gibson
Practice Lead, Communications
Engineers Canada
613.232.2474 x234
brent.gibson@engineerscanada.ca