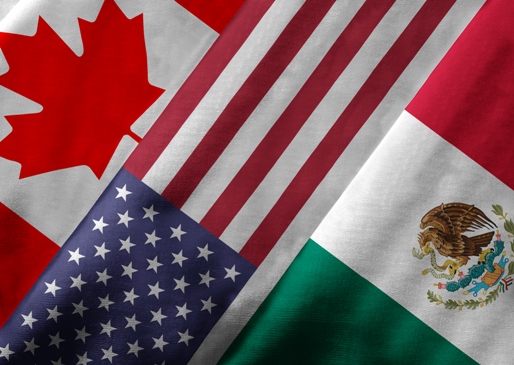 On September 30, 2018, the United States, Mexico, and Canada announced the completion of negotiations toward a new United States-Mexico-Canada Agreement (USMCA). Once ratified by all three countries, this agreement would replace the current North American Free Trade Agreement (NAFTA).
Engineers Canada has been involved in the renegotiation process through Global Affairs Canada and has provided input on professional mobility and regulatory cooperation. In July 2017, we provided a submission to the federal government on the renegotiation of NAFTA, and followed-up with face-to-face meetings and teleconferences with Global Affairs Canada.
Engineers Canada is pleased to see our recommendations reflected in Annex 15-C of Chapter 15 – Cross-Border Trade in Services.
Implications for engineering regulators:
In our discussions with Global Affairs Canada, Engineers Canada and the regulators requested rules around licensing procedures that use mutual recognition agreements, and rules regarding temporary and project-specific licensing.
These provisions were included in the USMCA, under four clauses:
A new clause has been added to recognize professional qualifications, such as an engineering license, in addition to the education or experience that was included in NAFTA.
Temporary and project-specific licensing or registration based on a foreign supplier's home license are now included without the need for further written examination.
The other clauses of the Professional Services Annex remain relatively unchanged, including creation of a Professional Services Working Group to liaise, support, and provide information about regulation of professional services in the various jurisdictions.
There is a newly added Appendix 1: Guidelines for Mutual Recognition Agreements or Arrangements for the Professional Services Sector. It provides a framework for developing country-specific mutual recognition agreements at the academic and professional level, based on best practices from other free trade agreements.
Like NAFTA, however, these are discretionary, non-binding clauses, which professional bodies may follow or not as they see fit.
Next steps:
The negotiated agreement was announced in time to allow for a 60-day review by the United States Congress, and a targeted final ratification by all three countries by December 1, 2018. This would allow Mexico's outgoing president to sign the agreement before he leaves office. Given the rapid pace of negotiation to have a deal prior to the U.S.-imposed deadline of October 1, 2018, the current language of the USMCA is not finalized and may be modified by lawmakers in all three countries.
Engineers Canada will continue to monitor the progress of the agreement through each country's legislative process, advising regulators of any changes to the agreement.