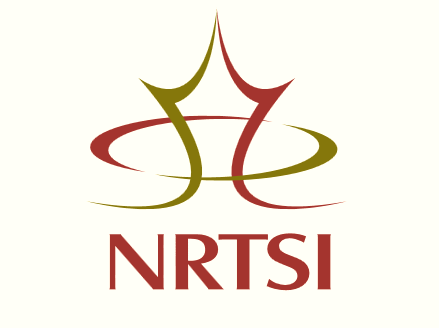 The creation of the National Round Table on Sustainable Infrastructure (NRTSI) was an initiative of the infrastructure community originally led by Engineers Canada.
In December 2005, close to 50 groups, including all orders of governments, First Nations, industry and academia met to discuss the formation of the NRTSI. The NRTSI is an expert resource on infrastructure; a non-partisan body that facilitates the understanding of infrastructure needs and helps to define issues of national priority as well as identify and/or develop and disseminate tools to address these issues. It does this through deliberations and communications with expert decision-makers in all relevant sectors. It provides opportunities to access and share information on issues such as innovation in technology, best practices and asset management.
The NRTSI is a natural complement to the efforts of all levels of government in investing for sustainable growth as they continue to invest in infrastructure and seek partnerships among themselves and the private sector in strategic areas that contribute to strong economies, including primary scientific research, a clean environment and modern infrastructure. It also provides the tools to reduce duplication.
Report
In January 2007, the NRTSI produced its final report, the result of deliberations of its working groups. It is based on information from the workshops, the expertise of the committee members, and published references. In committee discussions, the members of the committees analyzed the information and debated among themselves on appropriate recommendations and conclusions.
Download a copy of the final NRTSI report
Stakeholders
The following stakeholders collaborated in the creation of the NRTSI:
Alberta Infrastructure and Transportation
Association of Consulting Engineers of Canada
Canadian Automobile Association
Canadian Construction Association
Canadian Construction Innovation Council
Engineers Canada (the business name of the Canadian Council of Professional Engineers)
Canadian Home Builders' Association
Canadian Public Works Association
Canadian Society for Civil Engineering
Canadian Urban Transit Association
Canadian Water & Waste Water Association
Cement Association of Canada
Centre d'expertise et de recherche en infrastructures urbaines
City of Calgary
City of Powell River
Conference Board of Canada
Government of Alberta, Ministry of Municipal Affairs
Government of British Columbia, Ministry of Community Services
Government of Manitoba, Canada-Manitoba Infrastructure Secretariat
Government of New Brunswick, Department of Environment & Local Government
Government of Newfoundland and Labrador, Department of Municipal & Provincial Affairs
Government of Northwest Territories, Municipal and Community Affairs
Government of Nova Scotia, Service Nova Scotia and Municipal Relations
Government of Nunavut, Capital Projects
Government of Ontario, Ministry of Public Infrastructure Renewal
Infrastructure Canada
National Guide to Sustainable Municipal Infrastructure
National Research Council of Canada
Ontario First Nations Technical Services Corporation
PCL Construction Management Inc.
Public Infrastructure Engineering Vulnerability Committee
Road and Infrastructure Program of Canada
Royal Architectural Institute of Canada
Town of Vulcan
Transportation Association of Canada
University of Calgary
University of Regina
Ville de Gatineau
Ville de Terrebonne
Western Economic Diversification Canada
British Columbia Institute of Technology
Can/Am Border Trade Alliance
Canadian Council for Public-Private Partnerships
Canadian Institute of Planners
Canadian Standards Association
Government of British Columbia, Infrastructure and Engineering
Government Finance Officers Association
Université du Québec en Outaouais
For more information
For more information about the NRTSI, contact:
Reg Andres, P.Eng.
Infrastructure Management Specialist
R.V. Anderson Associates Limited
2001 Sheppard Avenue East Suite 400
Toronto ON M2J 4Z8
416 497 8600 Ext 1224
randres@rvanderson.com