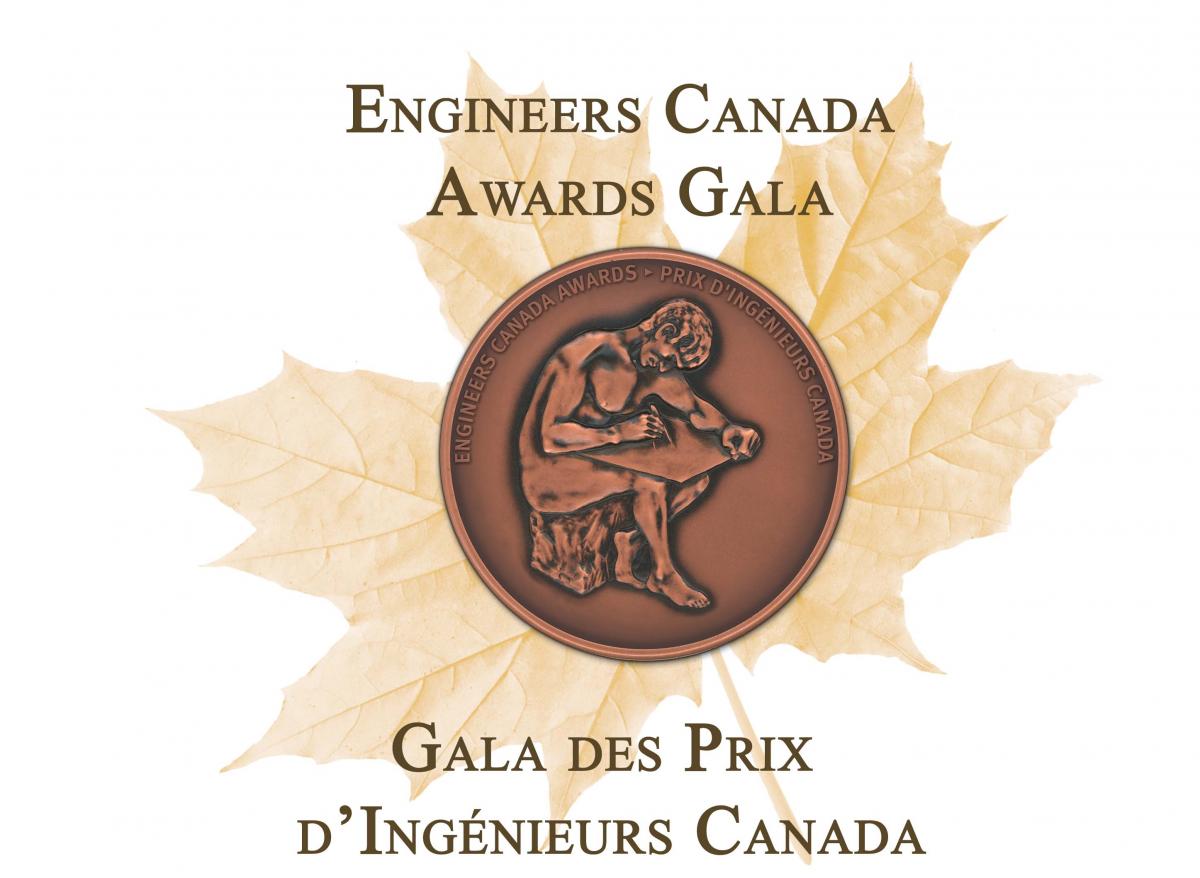 OTTAWA, March 28, 2019 – Engineers Canada is pleased to announce this year's eight winners of the annual Engineers Canada Awards. Over the coming weeks, Engineers Canada will be featuring our recipients' exceptional accomplishments in a series of online videos and posts. 
Sponsored by TD Insurance, Manulife, and Great-West Life, these awards recognize engineering excellence and the recipients' outstanding contributions to their communities, to their profession, and to the safety and well-being of Canadians. 
This year's award recipients illustrate stories of engineering achievement, excellence, and passion for the profession. They show Canadians the dynamic and diverse nature of the engineering profession and the impact this work has on the lives of Canadians and those from around the globe. 
The 2019 Engineers Canada Award recipients are: 
Catherine Karakatsanis, P.Eng.
Gold Medal Award 
 
Jennifer Drake, P.Eng. 
Young Engineer Achievement Award 
 
Dennis K. Paddock, P.Eng. 
Meritorious Service Award for Professional Service  
 
Helen Wojcinski, P.Eng. 
Meritorious Service Award for Community Service 
 
Bradley Buckham, P.Eng. 
Medal for Distinction in Engineering Education 
 
Inuvik Tuktoyaktuk Highway Project 
National Award for an Engineering Project or Achievement 
 
Mae L. Seto, P.Eng. 
Award for the Support of Women in the Engineering Profession 
 
Zenon Kripki 
Gold Medal Student Award 
The recipients will be honoured during a ceremony to be held on Thursday, May 23, 2019, at the Fairmont Château Frontenac in Quebec City, Quebec. 
For more information, contact:
Brent Gibson 
Manager, Communications 
Engineers Canada 
613.232.2474 x234 
brent.gibson@engineerscanada.ca