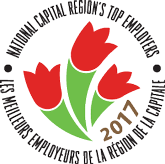 Engineers Canada exists to provide national support and leadership on behalf of engineering regulators in Canada to promote and maintain the integrity, honour, and interests of the profession. 
We foster a work environment that challenges and empowers employees, promotes learning, teamwork, and innovation, and recognizes achievement.  Employees aspire to a high-performance culture that is focused on results and represents the combination of collaboration and clear direction with scope for autonomy. 
We need great people, creative ideas, and effective management of our resources.  We require committed individuals who can exercise leadership at all levels in the organization. The attributes and competencies to be successful at Engineers Canada are set out in the Executive Summary of The Engineers Canada Leader.  Please review this document and consider the foregoing description of the work environment and culture before applying for any position at Engineers Canada to assess if our organization may be a fit for you.
---
Current Career Opportunities
There are currently no employment opportunities available at Engineers Canada. Please check back regularly for updates.
To recruitment agencies: Engineers Canada is not responsible for fees related to unsolicited resumes received from recruitment agencies.