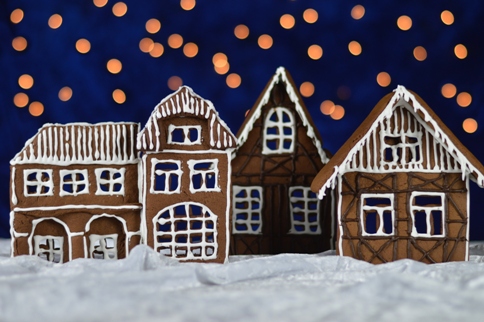 This year Engineers Canada wanted to do something special for the holidays, so we started baking up ideas about how we could rally the engineering community to a good cause. We came up a uniquely suited engineering challenge, and we want your organization to join in the fun! 
Introducing Feats of Gingerbread, a chance to create a marvel of gingerbread in that way only engineers can—and give to your favourite causes while doing it!  
To enter a team, all you have to do is donate $500 to a registered charity of your choosing and let us know you're participating by filling out our online form (proof of donation required). Then it's time to start planning out and creating your gingerbread marvel. It can be anything. Will you go for the classic gingerbread house? Maybe some innovative gingerbread infrastructure? Perhaps a fully functional gingerbread replica of the Millennium Falcon... please? 
We'll be promoting entries and their organizations on social media during our voting period, which runs from December 3 to 17, 2018. We also encourage you to do the same, because the entry with the most votes doesn't just win bragging rights: Engineers Canada will match the winner's donation up to $10000. 
Here's a great chance to go above and beyond in your community for the holidays. Visit featsofgingerbread.ca to learn more and join in the fun!