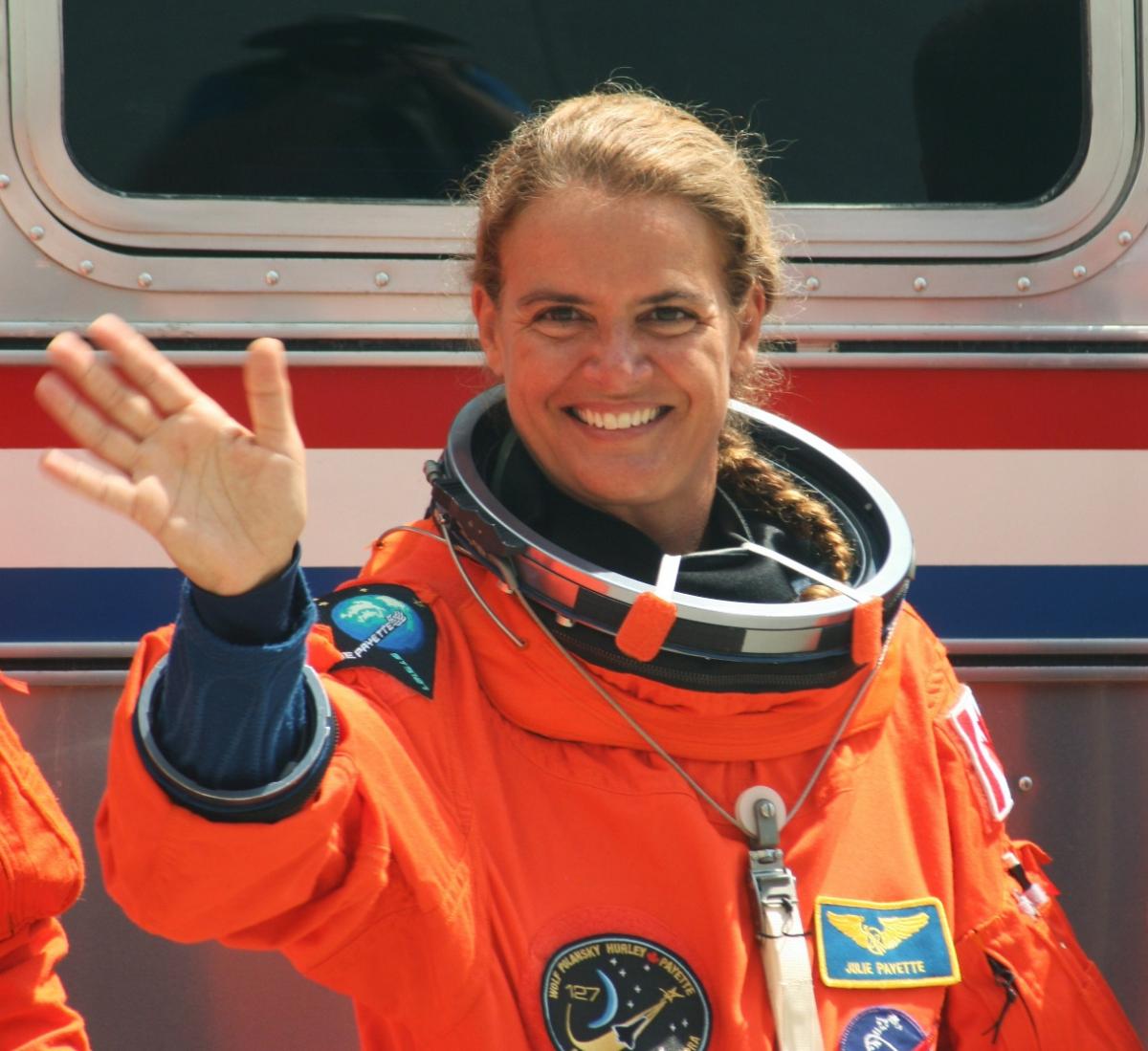 On July 13, 2017, Prime Minister Justin Trudeau announced that former astronaut Julie Payette, OC, CQ, FIC, ing., will become Canada's next Governor General in September 2017.
A computer engineer, Payette was selected by the Canadian Space Agency (CSA) in 1992 to be one of four new astronauts, and became Canada's second woman in space—and the first Canadian to board the International Space Station—when she flew on the Space Shuttle Discovery in 1999. Her main responsibility on this first mission was to operate the Canadarm. She ventured into space again as a Mission Specialist aboard the Space Shuttle Endeavour in 2009, when she was the Flight Engineer and lead robotic operator. She retired from the CSA in 2013.
Payette was made a Fellow of Engineers Canada in 2014 for her contributions to the engineering profession. She is also the 1994 recipient of the Engineers Canada Young Engineer Achievement Award and the 2010 Gold Medal Award.
Read more about Payette's appointment as Governor General in the announcement from the Prime Minister's Office.