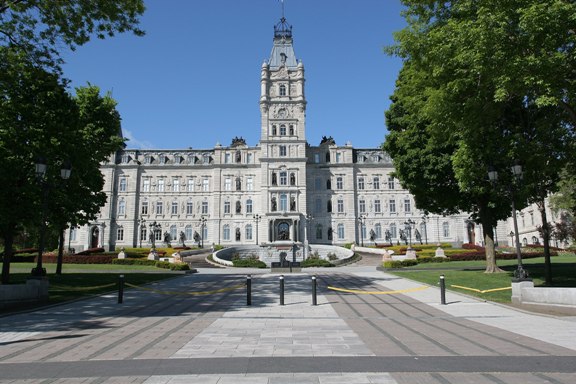 Earlier this summer, Bill 29 was tabled in the National Assembly of Quebec, proposing amendments to the province's Professional Code which provides the legislative framework governing several professional orders. The bill focuses on descriptions of the scopes of practice, or the "reserved acts" which only licensed professionals can do. These changes would impact Quebec's Engineers Act, redefining professional activities reserved to engineers.
In response to these announced changes, OIQ President Kathy Baig stated in a press release that while OIQ welcomes the "major advancements" the bill makes modernizing the existing law, which dates back to 1964, it is still "essential for some aspects of the bill to be clarified and improved."
Based on feedback given during consultations with engineering stakeholders and practitioners from several fields of practice, OIQ created a brief with thirteen recommendations for consideration during the legislation's development and revision.
Chief among these was the recommendation that since distinctions between mobile and fixed structures contained within the bill are ambiguous, such distinctions should be withdrawn. OIQ also recommended that the act include the complete list of engineering documents that must be certified or prepared by an engineer.
In addition to these matters of clarification, OIQ noted that the bill presents an opportunity to improve the "quality control culture" among the province's professions, in particular through the enshrining of work supervision in law.
In Baig's words, "Supervision is an investment in the quality of our infrastructures. It would be beneficial for clients, consumers and tax payers." Québec is currently the only province in Canada that does not impose any form of engineering work supervision. The brief's call for change in this area was supported by fifteen other professional organizations from the province, including those serving technologists, architects, consulting engineers, and municipal engineers.
Finally, OIQ recommended that the bill include wording around "permanent restrictive permits," which allow specialized experts who do not meet all of the engineering competencies for an entire discipline to practise engineering in a limited capacity. This recommendation would bring the province in line with other engineering regulators who already offer similar types of licences, addressing labour shortages and making it easier, among other things, for internationally trained professionals with partial qualifications to practise.
The OIQ says that it will continue to work closely with all bodies concerned in the next steps of the legislative and regulatory process.