12:30 p.m. – 1:30 p.m. ET
Integrating diversity, equity, and inclusion into engineering practice and education
The session will be focused on best practices within post-secondary institutions and regulators in integrating strategic tactics that support systemic changes in engineering towards improving diversity, equity, and inclusion. Join panellists from the University of British Columbia, Natural Sciences and Engineering Research Council, Engineers Yukon, and the Canadian Engineering Accreditation Board as they present their ground-breaking initiatives and what impact they hope to have on gender equity, diversity, and inclusion in engineering education and practice.
Recording
Speakers
Moderator: Christine Plourde, FEC, P.Eng.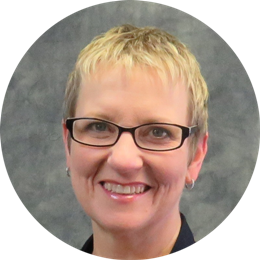 Christine Plourde is a licensed professional engineer in five provinces, most recently working as a Senior Technical Specialist in human health risk assessment and contaminated sites management with Wood Environment and Infrastructure Solutions in Fredericton, NB.
Christine is a passionate ambassador for the professions of engineering and geoscience and an advocate for increased equity, diversity, and inclusion. She is the current Vice President of the Association of Consulting Engineering Companies of New Brunswick (ACEC-NB) and is a Program Committee member for the 2022 Bi-annual conference of the Canadian Coalition of Women in Engineering, Science, Trades and Technology (CCWESTT).
Christine is a Past President of APEGNB and has chaired and/or participated in several of its committees since 2001, including the Board of Admissions, Diversity and Inclusion Committee, Professional Development Committee, Equity and Diversity Committee, and Environment Committee. She is APEGNB's current 30 by 30 Champion and has represented the Association as a member and Past Chair of the Engineers Canada Women in Engineering Committee, Task Force, and Advisory Group. In 2010, she received the designation of Fellow of Engineers Canada in honour of exceptional contributions to the engineering profession in Canada. In 2011, she accepted the Engineers and Geoscientists New Brunswick's Support of Women in Engineering Award for promoting engineering as an exciting and engaging profession for women.
Ms. Plourde co-founded the New Brunswick Women in Engineering and Geoscience (NBWIEG) Networking Group. She frequently promotes engineering and geoscience as engaging careers for diverse ranges of people, both within her NBWIEG social media groups as well as on her personal Facebook, LinkedIn, and Twitter accounts.
Dr. Laleh Behjat, P.Eng.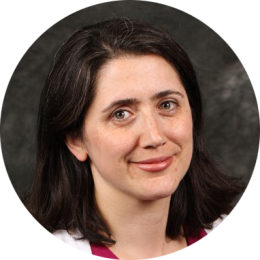 Dr. Laleh Behjat is a professor at the Department of Electrical and Computer Engineering at the University of Calgary and holds the NSERC Chair for Women in Science and Engineering - Prairie Region. Her research focuses on developing mathematical techniques and software tools for automating the design of digital integrated circuits and education on developing to teach innovation and creativity in post-secondary education. She is an advocate for women in science and engineering and works on removing systemic barriers that exist in their advancement.
Kirsten Hogan, P.Eng.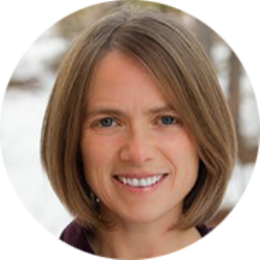 Kirsten Hogan is an environmental engineer and the founding partner of Aperture Consulting Inc., an environmental consulting firm providing environmental liability management and regulatory compliance services for government and industry clients. Kirsten is a professional engineer registered in the Yukon and Alberta, the Vice President of Engineers Yukon, and a member of the Engineers Yukon 30 by 30 Committee. This committee was formed as the local component of Engineers Canada's 30 by 30, a group working to raise the national percentage of newly licensed engineers who are women to 30 per cent by the year 2030. Kirsten enjoys an active life in Whitehorse with her husband and three children.
Jeff Pieper, P.Eng.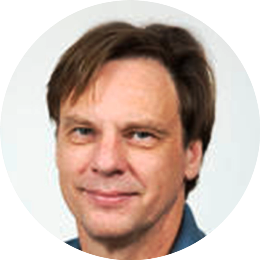 Jeff Pieper has degrees from Queen's University and the University of California at Berkeley, all in mechanical engineering. Prior appointments include Alcan Aluminum, National Research Council Flight Research Lab, Computing Devices Canada, and New Energy. He is currently Professor and Associate Dean of the Schulich School of Engineering at the University of Calgary. A Member of the Canadian Engineering Accreditation Board, he currently chairs the Engineering Design Task Force and the Engineers Canada Committee on 30 by 30 and Equity, Diversity, and Inclusion in Accreditation. He is Associate Editor of the Journal of the Franklin Institute, ISA Transactions and the CSME Transactions and is a member of the Discipline Committee of APEGA. In Calgary, he led, developed, and implemented the Mechatronics Minor program, which has just passed its 20th year of graduating students.
Sheryl Staub-French, PhD, P.Eng.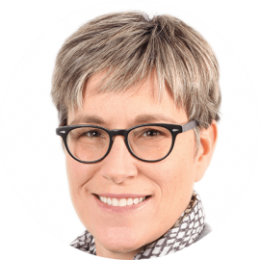 Sheryl Staub-French is a Professor of Civil Engineering and Associate Dean of Equity, Diversity & Inclusion (EDI) at the University of British Columbia (UBC). As Associate Dean, she helps to lead the engineering outreach program Geering Up!, which promotes engineering and STEM skills to kids and youth, parents, and teachers. She also leads EDI initiatives in the Faculty to enhance the diverse representation of students in engineering, and to cultivate inclusive spaces and experiences that support all members of the community. She is also Director of the BIM TOPiCS Lab where she leads research to support the digital delivery of sustainable building projects through the collaborative use of building information modeling (BIM). She has contributed more than 100 papers in leading journals and conferences on BIM and topics related to the technological and organizational issues associated with its implementation.