12:30 p.m. – 2:00 p.m. ET
Now and for the future: Bridging engineering generations through dialogue
In celebration of International Women in Engineering Day (INWED) we invite you to a dynamic dialogue event that brings together young leaders and senior leaders in the profession for a conversation about creating a more diverse, equitable, and inclusive engineering profession. We will hear from a group of diverse, young leaders in engineering who identify as women as they share their vision for the future of engineering, as well as senior leaders who will speak about how they are responding and advocating for culture change in the profession, and what kinds of tactics are currently working in the workplace.
Moderated by Vanessa Raquel Raponi, the Founder of EngiQueers Canada (www.engiqueers.ca) - a national non-profit that advocates for intersectional queer inclusion in the engineering profession. Panelists include leaders from Manitoba Hydro, Morrison Hershfield, and Women in Renewable Energy.
Recording
Speakers
Gerard McDonald, MBA, P.Eng., ICD.D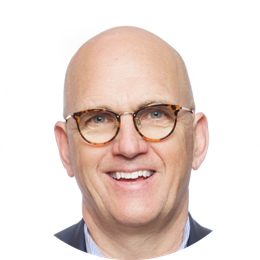 Gerard McDonald is Chief Executive Office of Engineers Canada. He obtained his undergraduate degree in civil engineering at the University of Waterloo and complimented this with a master's degree in business administration from the University of Ottawa.
Prior to joining Engineers Canada, Gerard was Registrar of Professional Engineers Ontario (PEO), after spending over 31 years in the public service of Canada. While with the public service, he worked primarily in the transportation sector, where he held various positions including Assistant Deputy Minister of Safety and Security at Transport Canada; Executive Director of the Transportation Safety Board; Director General of Marine Safety at Transport Canada; and Director of Regulatory Affairs at the Privy Council Office.
Moderator: Vanessa Raquel Raponi, EIT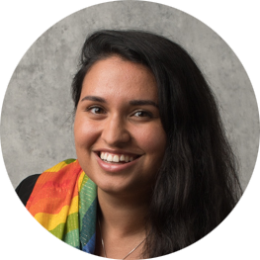 Vanessa Raquel Raponi is the Founder of EngiQueers Canada (EQ), a national non-profit that advocates for intersectional queer inclusion in the engineering profession. EQ has brought Vanessa from coast-to-coast to present in panels, sessions, and talks as an expert in equity, diversity, and inclusion. She now has taken that energy online, by launching a vlog on life, stories, and advice from the perspective of a queer woman of colour. Vanessa works as a Product Development Engineer-In-Training at Spin Master, a Canadian-founded, international toy company that created such brands as Paw Patrol and Hatchimals (meaning, she designs and creates toys for a living!). Vanessa is living proof that against all odds—as a queer woman of colour, and a survivor overcoming mental illness—anyone can thrive in STEM. Vanessa graduated from Materials Engineering and Management (B.Eng.Mgt.) from McMaster University in 2018.  Follow Vanessa on YouTube, Instagram, Twitter, and LinkedIn.
Shane Mailey, P.Eng.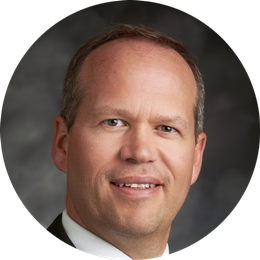 Shane joined Manitoba Hydro in 1991. He is the Vice-President of Operations and the Corporate Chief Engineer. He is responsible for the executive oversight of running Manitoba Hydro's Generation, Transmission, and Distribution assets, both natural gas and electric. His focus is to deliver energy to customers in a safe and environmentally sustainable manner and to ensure the reliable and efficient operation of the bulk electric system so that there is continuous capacity in the electrical grid to meet demand and regulatory requirements. His experience includes design, construction, contract administration, capital projects management, maintenance, implementing ongoing business efficiencies, participating on corporate initiatives, engagement with customers and external stakeholders, and operations of the business.
Shane holds a Bachelor of Science in Civil Engineering from the University of Manitoba. He is a registered professional engineer in Manitoba. He earned the designation of Fellow from Engineers Canada in 2011. He is the recipient of the 2019 Engineers Geoscientists Manitoba Leadership Award. He is an active member of the Friends of Engineering Board, Engineering Changes Lives Provincial Steering Committee Member and Co-Chair of the Manitoba 2030 Industry Coalition. He is the chair of the Manitoba Hydro Employee Fund.
Jasmine McDermott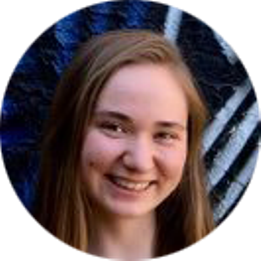 Jasmine McDermott is entering her capstone year of mechanical engineering at the University of Calgary and is a current NSERC USRA recipient researching numerical modelling of dynamic buckling of sucker rod strings. She has previously completed internships in Asset Integrity at Suncor in Fort McMurray and Core Project Development at Enbridge in Calgary.  Jasmine spent three years as a member of the Engineering Students' Society, beginning as a First Year Representative, and later being elected Vice President Academic and appointed Diversity Commissioner.  She also Co-chaired the Canadian Federation of Engineering Students' 2020 Conference on Diversity in Engineering.  Her Indigenous ancestry is from Sawridge Cree First Nation, and she is the founder and President of the Calgary Indigenous STEAM Students' Association (CISSA). 
Joanna Osawe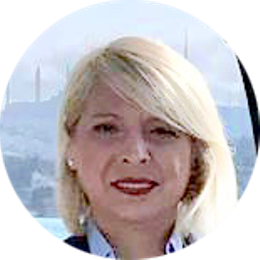 Joanna Osawe is the President & CEO of WiRE Women in Renewable Energy. Joanna attended Western University studying Languages, graduating with an Honours BA. Joanna works at ABB in the position of Business Development Manager, End Users & EPCs. Joanna has used her language skills on a focused, 15+ year management career at leading renewable and energy sector companies in Canada and the United States. By carrying complex projects through many stages, she has seen firsthand the vital role renewable energy and emerging technologies serve in moving the Canadian, American, and global energy mix forward.
Recently, Joanna has been appointed to the Federal Sustainable Development Advisory Council, led by Minister Jonathan Wilkinson of Environment and Climate Change. She looks forward to engaging and contributing to the Council's success. The Council is made up of the Canadian public that represent the views of different provinces and territories, Indigenous peoples, as well as environmental non-governmental organizations and business and labour organizations. 
Naomie Seh Abomo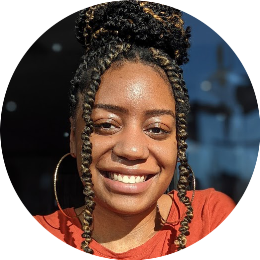 Naomie Seh Abomo (she/her/elle) is a third-year civil engineering student at the University of Waterloo. She is currently the university's National Society of Black Engineer (NSBE) chapter President, fostering a supportive and affirming environment for the academic and professional development of Black engineers. She has been an active and engaged community organizer for years and takes on numerous roles and volunteers her time to advocate for inclusivity and change in all of her surroundings.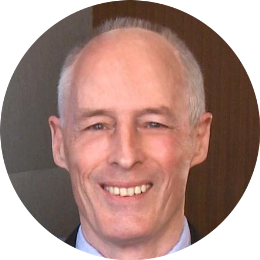 Pelly Shafto
Pelly Shafto has extensive experience working in the private sector as an Executive for North American business and has worked privately as an Organizational Consultant, Coach/ Facilitator, and Academic Instructor. He is currently a Principle, the CHRO, and member of the executive team at Morrison Hershfield. His international work in management has spanned engineering and IT/professional services, telecommunications, retail, pharmaceutical, oil, and gas sectors driving enhanced business performance. 
Pelly has completed a BA, a Labor Relations Degree, and a M. Ed. in Organizational Development. He is a CHRP and has certifications as a SuccessFinder Practitioner, is an Adler Trained Coach, and an NCS Consultant. His fields of study and graduate work have been in executive leadership, change management, organizational effectiveness, team and individual coaching, conflict resolution, transformation, international development, and adult learning.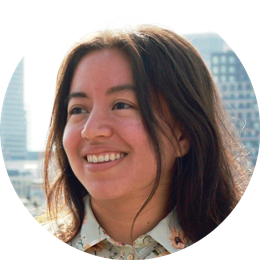 Wendy Vasquez
Wendy is a graduate in computer engineering from Université de Sherbrooke and she will pursue her Specialized Graduate Diploma in Environmental Management starting next fall. Wendy is an impassioned young leader who has been involved for more than four years in student organizations both at the provincial and federal level. She first started as Executive VP of the Quebec Confederation for Engineering Student Outreach (QCESO) and then as President of the organization. Wendy continued her involvement as VP Academic of the Canadian Federation of Engineering Students (CFES) and this past year, she has led the organization as President. This upcoming academic year, she will continue to support engineering student leaders as a member of QCESO Board of Directors.