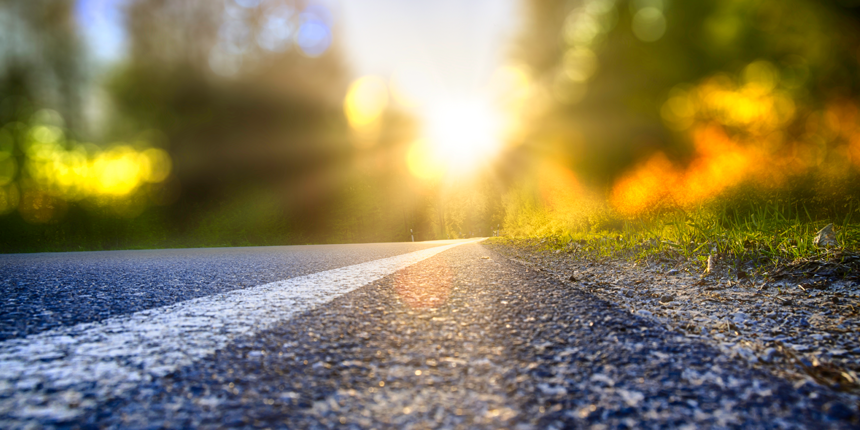 Engineers mark many milestones along their engineering journey—receiving their iron ring upon graduation, securing their first engineering job, becoming an EIT, becoming fully licensed as a professional engineer, completing their first big project, and, eventually, retiring from their engineering career.
As Canada's population and workforce ages—by 2021, nearly one in four workers were expected to be aged 55 years and older—the country's engineering workforce likewise ages, and more engineers will reach a point in their careers where they begin to consider retirement.
From choosing when to retire, to the reasons for retiring, to what they choose to do in retirement, retirement likely looks different for every engineer.
Heather Hayne retired in 2018 after a 28-year engineering career working for organizations that included a pulp mill in northern Ontario, a mechanical and electrical consulting firm in Toronto, federal government departments, and the territorial government in the Northwest Territories. After discussing it with her husband and their financial advisor, and taking the retirement courses offered by the federal government, she decided she was ready.
"My department was in constant reorganization and we were not getting much accomplished," she recalls. "I wanted a change."
Ray Mantha, on the other hand, retired because he was tired of the weekly commute he had been making for eight years from his home in North Bay, ON, to his office in Toronto, ON. He retired in 2012 after a 34-year career with the Ontario government, including a stint as the Chief Engineer at the Ministry of Transportation.
"I had everything I needed to retire comfortably, and I was just plain tired of commuting. Every Monday morning I would get up at 5 a.m. and drive the three and a half hours down to Queen's Park. Friday night I'd drive home, and in between I'd be travelling all over the place because I was on numerous national boards and on international business. I thought, I'm not getting any younger, I can retire comfortably, so I'm going to retire."
But just because an engineer has retired, and perhaps left the workforce, most haven't given up their sense of purpose or the feeling of community service that has driven them throughout their career. On the contrary, many engineers continue to be actively involved in the engineering profession and in their communities long after they have retired.
In addition to keeping active with golf, skiing, hiking, biking, sailing, and spending more time with his two grandchildren, Mantha continues to sit on boards and hold volunteer positions, including the Morrison Hershfield Group Board of Directors, the Transportation Association of Canada Foundation, and Engineers Canada's Public Affairs Advisory Committee.
Experts say that just because you retire doesn't mean that you have to stop being an engineer, stop being involved in the community, or stop contributing. You may just change focus or shift gears so that you enjoy more of life, but  continue contributing.
"I didn't want to withdraw completely [when I retired]," Mantha explains "I'd built these networks of friends and colleagues, this knowledge and skills base over decades; it would have all been wasted if I had withdrawn. Plus, that's what gets me out of bed in the morning. I don't miss going to the office every day, but I certainly enjoy my involvement [with my board work]."
Likewise, some engineers may take on new challenges in their retirement, whether that be remaining in the engineering workforce part-time or on a contract basis, or pursuing new opportunities.
"I do not think I am really 'retired' yet," Hayne says. "I've been doing other things."
She has just completed a Master's of Science in Northern Studies at Carleton University and will graduate in June. She also teaches a graduate-level course in sustainable energy, also at Carleton, imparting her engineering knowledge to the next generation of engineers.
"I miss engineering—the challenges, the variety, and the chance to meet new people and learn new things," she describes. "I also miss the camaraderie of working in a team. I've had wonderful colleagues.
"I'm lucky that as an instructor, I have a good opportunity to keep up with engineering news and developments, and see some promising young engineers appearing!"
But regardless of what motivated an engineer to retire, or what they choose to do in retirement, most agree that retirement isn't necessarily an end to someone's engineering journey. In fact, much like when a graduate gets their iron ring, or an engineer gets their licence, retirement is simply the start of something new.
"Don't stop everything just because you retire," Mantha says. "I actually hate that word; it's not like I'm going to stop living just because I retire. Not at all! It's just a fork in the road. You've built up these skills your whole career, your life, why would you throw those away? Use them, enjoy them, celebrate them."

Engineering Life is an occasional series that explores the human side of engineering through stories and insights in the lives of engineers. This series is supported by affinity program partner TD Insurance, a trusted partner dedicated to helping engineers and geoscientists get access to preferred insurance rates on car, home, condo and tenant coverage.
For more information or to get a quote visit www.tdinsurance.com/engineerscanada or call 1-866-293-9730.