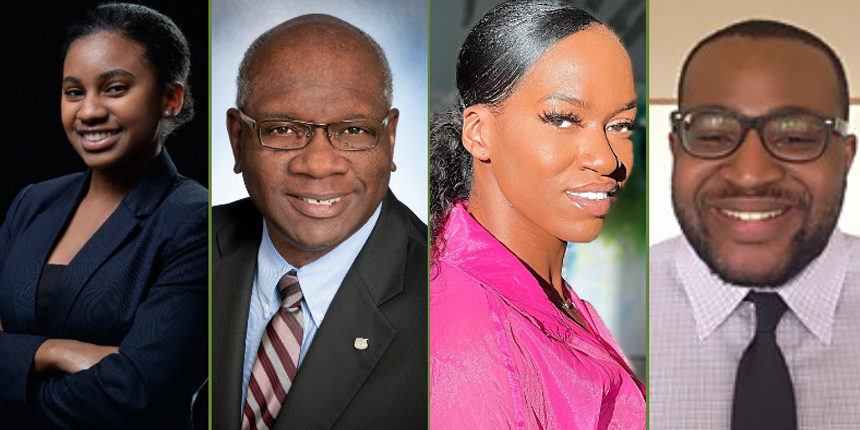 In honour of Black History Month, we talked to four successful Black engineers, engineering students, and Engineers-in-Training (EIT) to learn more about their work and highlight their achievements. The impact of their work spans many fields, projects, provinces, and contributes to making Canada a better place in various ways.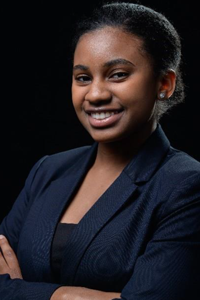 Alana Bailey
Engineering student
Bachelor of Engineering in Civil Engineering
"Valuable lessons take place outside of the classroom as well; take the time to network with people within your field of interest and seek opportunities to gain professional experience before graduation."
"Become the change you want to see in the world" is a saying many have heard before, but how many make it a reality? Meet Alana Bailey, a Jamaican born and raised Civil Engineering student at the University of Toronto leading a pathway of change for Black students at her university. In her first year, she recognized a growing need for a sense of community among Black engineering students and hit the ground running as Vice President of the National Society of Black Engineers (NSBE), University of Toronto Chapter in 2020. In this role, she organized workshops and events with diverse companies for their membership and the wider UofT engineering community. That was just the beginning for Bailey. The following year, she became President and lead Organizer of NSBEHacks, an annual hackathon where students in North America are encouraged to break into the technology and innovation industry. She proudly holds this title for the 2022 staging.
To add to her portfolio, Bailey was also involved with the Equity, Diversity and Inclusion Office within the Engineering Faculty at UofT in 2021, working to create more opportunities for Black students to be recognized and rewarded within engineering, and creating more inclusive experiences for Black students through an Anti-Black Racism Task Force, serving all three UofT campuses. Bailey's interest in engineering sparked as a little girl, recognizing a need for improvements to a Jamaican infrastructure, flat bridge, leaving her curious about solving other infrastructure issues in Jamaica. She currently works at Stantec on several projects for the City of Toronto and credits her mom, founder of a construction company in Jamaica, for furthering her interest in construction and project management.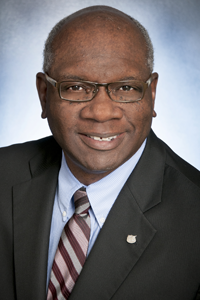 J. Pemberton Cyrus, PhD, PEng, FEC
"Engineering allows you to create things that have never existed, and rewards you with the satisfaction of knowing your work makes a difference."
The engineering community consists of various key contributors, including those in academia who play an integral role in teaching knowledge, establishing curriculum, and preparing the next generation of engineers. Pemberton Cyrus, Head of the Department of Industrial Engineering at Dalhousie University, holds a number of roles and has led projects that have shaped engineering education. To name a few, he is a long-serving member of the Board of Examiners of Engineers Nova Scotia, a Fellow of Engineers Canada, and President of Imhotep's Legacy Academy, an organization devoted to attracting Black students to STEM programs. As a member of the Canadian Engineering Accreditation Board (CEAB), he also serves on the Policies and Procedures, and Accountability in Accreditation committees. During 11 years as Associate Dean of Engineering, Cyrus led a re-design of the first two years of the engineering curriculum, and many of the academic policies and the overall operations of that office, increasing enrollment significantly.
Growing up in a family that was always playing with technology (car engines, electronics, models) inspired his love for engineering, but it was receiving a scholarship to study Industrial Engineering that would kickstart his journey. The impact of Cyrus' work travels well beyond engineering education, with notable contributions in the industrial engineering field. He developed  software to manage the operations of a seaport, which has been in continuous use for more than 27 years, revised and upgraded multiple times, and operated in the cloud before "the cloud" existed. In its first year in use, standardization helped the port to significantly increase their revenue even though their tonnage decreased. From the beginning, having good mentors has helped Cyrus continue to use his experiences as a Person of Colour (POC) to mentor others and help his peers.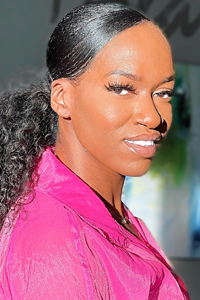 Portia Deterville
Engineer-in-Training (EIT)
"If you can learn the importance of networking and building a strong support system early in your career, you'll have a great foundation to help you on your journey."
Individuals pursue a career in engineering for many reasons; a love of creativity, career flexibility, and opportunities to explore the world. For Portial Deterville, engineering afforded a way to change the world with inventions and solutions that affect everyone's lives. As a Contact Engineer-in-Training at Suncor Energy, Deterville ensures the daily monitoring of plant operations, provides technical assistance during plant upsets, and uses a continuous improvement mindset to improve overall plant performance. A memorable moment for her thus far in her career was during a final inspection where she was hoisted up in a crane basket to the top of a flare stack. The successful completion of the inspection, topped with a breathtaking view of the full plant area, represented a pinnacle moment on her journey to becoming an engineering.
Off-site, Deterville contributes to the community as a member of many organizations, including the National Society of Black Engineers (NSBE), where she builds connections and networks with her peers, sharing guidance, words of encouragement, and exchanging tips and advice along their journeys. Over the years, networking and connecting with people of similar backgrounds has helped her navigate her way through the world of engineering and she would encourage the same of engineering students and those in the early stages of their career. "If you know you'd like to study engineering, there are a number of organizations that help introduce students to various engineering disciplines, even prior to post-secondary studies – Start exploring, and never stop!" she says.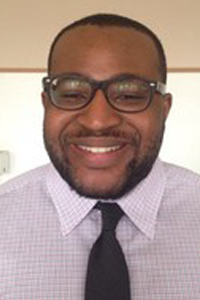 Ike Harris-Eze
Engineer-in-Training (EIT)
"Be a problem solver- There is no issue too big or too small for an engineer to contribute."
Ike Harris-Eze became immersed in the world of engineering through his desire to solve high-level problems. After obtaining a Bachelor of Business Administration in Accounting and working in the financial sector, he made a shift to the Industrial Engineering program at Dalhousie University – a program that focuses on mastering the art of integrating complex systems of people, technology and information systems. As a student, he was also a dedicated volunteer, including serving as the Vice President, Finance & Administration, for the Canadian Federation of Engineering Students (CFES). Just a few years post-grad, he is making waves in the engineering community and contributing to projects that serve Canadians as we speak. Currently, he is a Solution Designer in the Oracle Enterprise Solutions Consulting Practice at Deloitte Canada, partnering with clients to solve their most complex Supply Chain, Healthcare and other industry problems utilizing various cloud-based technology, data analytics, while leveraging an agile framework. In his two years at Deloitte Canada, he has held a range of roles, all of which have enabled him to engage in impactful projects. More recently, he collaborated on a Human Transformation process improvement project to optimize Deloitte Canada's Year End Processes.
Of many notable achievements, he is most proud of his work to help launch the Albertan Vaccination Project - a Healthcare (Covid) booking system implementation which has helped over 500k Albertans get vaccinated since the project launch. As a POC in the engineering community, he is proud to see a push for more diversity and representation in recent years, not only within workplaces among colleagues, but also among influential people who direct the future of a company. As his career progresses, he hopes to see this continued trend and more diverse contributors.