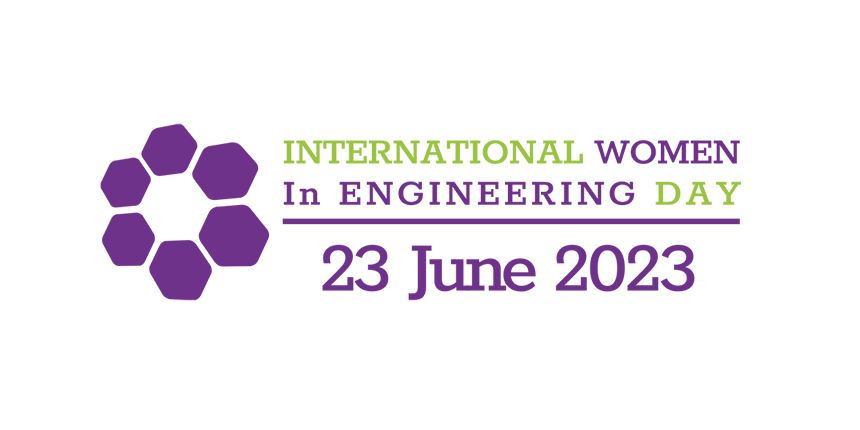 Each year on June 23, Engineers Canada joins engineering organizations around the world in marking International Women in Engineering Day (INWED). INWED is a day to celebrate the important contributions that women and gender-diverse engineers make in their communities through their engineering work. It is an opportunity to raise the profile of women and gender-diverse people in engineering and underscore that a more equitable, diverse, and inclusive profession improves the quality of engineering work and its impact. 
Engineers Canada is leading a country-wide initiative to bring greater gender equity to engineering. At the forefront of our efforts is 30 by 30: together with the engineering regulators, engineering faculties at post-secondary institutions, and other engineering organizations, we want to see 30 per cent of newly licensed engineers be female-identifying by 2030, a number that is currently at 19.8 per cent nation-wide.  
But what does 19.8 per cent mean? Are we closer to creating an engineering profession that is more equitable, where women and gender-diverse people feel a sense of belonging? This is the question that we ask ourselves as we continue to better understand the challenges faced by women and gender-diverse engineers.  
Women are not a monolith; the way women experience womanhood is broad. For instance, there are unique challenges that exist for women of color in engineering caused by the intersecting systems of race and gender. Similarly, an Indigenous woman engineer may face different barriers to success in engineering than an able-bodied cisgender white woman or a trans woman who immigrated to Canada after being trained abroad. Each of these three individuals have equal claim to the experience of womanhood, even if their womanhood is different from one another.  
There are many elements that make up someone's identity and we know that these intersecting identities make some people's journey into the profession, and their navigation of the engineering workplace, more challenging than others, due to overlapping and interdependent systems of discrimination and disadvantage that exist within engineering and Canadian society at large. 
Engineers Canada exists to upholds the honour, integrity, and interests of the engineering profession by supporting the regulation of engineering, encouraging the growth of the profession in Canada, and inspiring public confidence. We know that we have a vital role to play in bringing greater gender equity to engineering. For us, this work isn't just about doing the right thing, it is about ensuring the sustainability, vitality, and relevance of the profession, and it is imperative that we are successful.  
INWED is a fantastic opportunity to consider how each of us—engineering employers, individual engineers, allies, professors, students—contributes to gender equity in our workplaces, our post-secondary institutions, and our profession. It is an opportunity to reflect on what we are currently doing, and what more we can be doing to each contribute to welcoming and inclusive environments for all engineers.  
To join the 30 by 30 network to stay up to date on the 30 by 30 initiative and EDI resources in engineering, you can sign up for our monthly newsletter here.