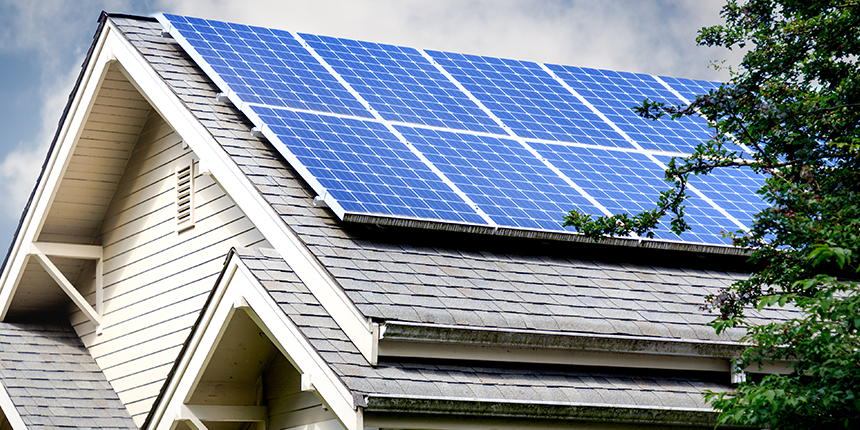 In Canada we spend much of our year focused on keeping warm against the colder months, but in recent years many are doubling down on keeping the heat out during the summer, a season that appears to be starting earlier and earlier.
In our homes we can add a few elements to help, or when purchasing a home, we can look for certain cooling features installed already. Sue Eastwood, P.Eng., of HTS Engineering noted summer is a great time to walk around new neighbourhoods and see the houses being built with energy efficient aspects such as overhangs to block out the sun.
"And trees make such a huge difference in temperature not just in providing the shade, but also [absorbing] the heat of the pavement," she said. "There's more that can be done than just air conditioning."
Indeed with climate change raising summer temperatures, there is a need to consider energy efficient cooling solutions.
"There is a lot more focus on summertime cooling and how it affects us going into the future to keep us comfortable and safe," said Susan MacDougall, P.Eng., a building performance advisor and partner at Focal Engineering in Vancouver, which she founded in 2015. A leader in the field of energy modelling in British Columbia, MacDougall is a mechanical engineer and project manager with nearly two decades of experience and a passion for sustainability, which has been her career focus.
"We are a heating-dominated country—we have to keep everyone warm—but we're really starting to think about how best to keep cool," she said. "It's important to consider the vulnerable and elderly especially; we have to think about this more, and future climate situations."
We can cool overnight with open windows and then close them in the morning, keeping that residual cooler air inside with us as the day outside warms, MacDougall suggested.
Other ways to positively affect keeping cool include letting your grass grow longer so it retains more heat and planting more trees and other vegetation to absorb more solar energy.
Climate change has brought higher temperatures earlier in the year and has created a multitude of impacts that engineers must anticipate and address in their work. For example, Darryl Ford, P.Eng., President and CEO/Building Systems Director at Fundy Engineering and Consulting Ltd., explains how his company is contributing to building the first Passive House east of Montreal, in New Brunswick, that features engineering advancements in energy efficiency.
The Passive House features ground-level commercial space with the upper five floors as mixed residential units. As a Passive House design, it is painstakingly thought out from architecture, insulation, window type and orientation, access points and penetrations to limit thermal bridging, and is more energy efficient. It will also include a solar photovoltaic system.
Ford  notes that although oil, gas, and coal have traditionally been used to fuel homes and businesses, harnessing wind, solar, and other renewables has advanced so much in the last five to 10 years and leading to innovative opportunities in the heating and cooling sector. "Solar panels can be fixed or rotating to move with the sun capturing its energy all day using that for energy while other efforts reflect heat on the building," he said.
"For us [in New Brunswick], use of the Bay of Fundy is ideal. We have the highest tides to rise and fall. And Toronto or any large, dense cities have a lot of rooftops that get really hot in the summer that are perfect for solar panels, fixed or rotating, that offer a lot of ready opportunity, with just some work to contain that energy and reuse it once harvested."
Both Ford and MacDougall also point out the increasing importance of shading and reflecting away light and heat.
"We are seeing a lot more on the architectural side in harnessing solar energy, such as shading. The biggest thing you can do is reduce the solar gain and so window coverings on the interior can reduce your solar gain in cooling by as much as 30 per cent," Ford said.
Yet inside window coverings still let some of the heat through, Ford and MacDougall explain. Outside shading, on the other hand, is even better and looking to the future of energy efficiency and cooling solutions is the growing use of exterior solar shading.
"Exterior shading, or solar photovoltaic cells, harness the natural light that comes through but offers shading so you're not getting all that solar gain into the interior environment," said Ford.
"Sometimes they have tinting on the window or something on the interior," he said. "Photovoltaic cells will be the next expansion area: a fixed type that mounts that is stationery and can be left alone, or a dynamic type that moves as the sun does east to west across your building and based on different seasons."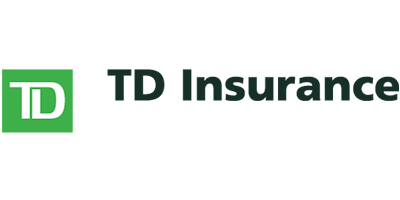 Engineering Life is an occasional series that explores the human side of engineering through stories and insights in the lives of engineers. This series is supported by affinity program partner TD Insurance, a trusted partner dedicated to helping engineers and geoscientists get access to preferred insurance rates on car, home, condo and tenant coverage.
For more information or to get a quote visit www.tdinsurance.com/engineerscanada or call 1-866-293-9730.