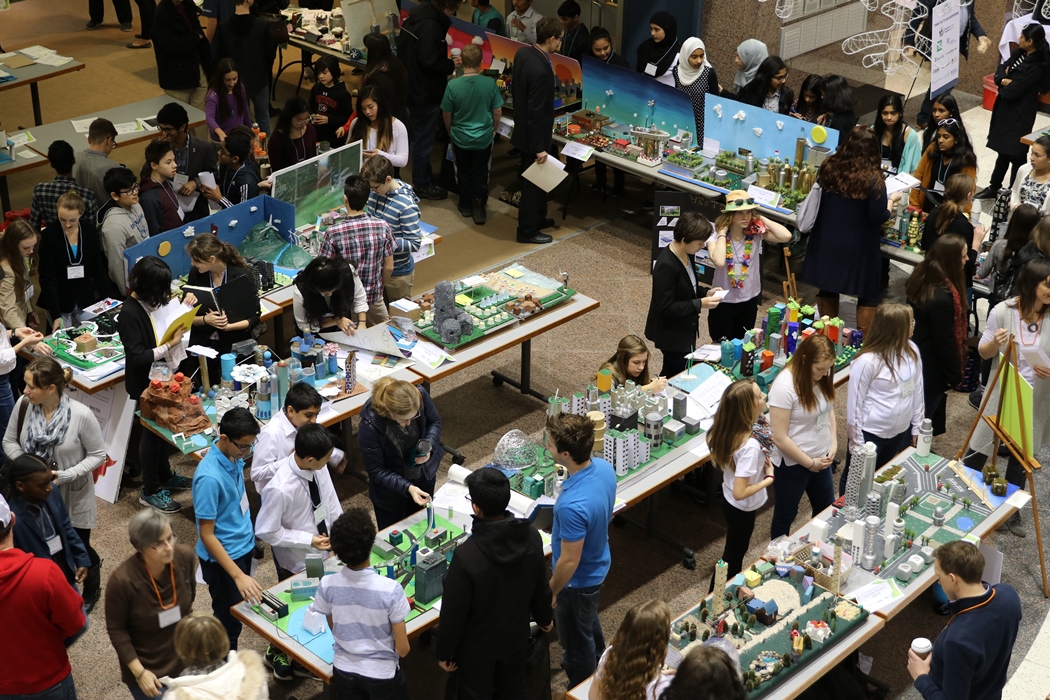 In launching the second year of Science Odyssey, a ten-day celebration showcasing the wonders of science, technology, engineering, and math (STEM), the Government of Canada announced the recipients of NSERC PromoScience grants at an event in St. John's, NL, on May 12, 2017.
Engineers Canada secured $10,000 in funding for one year for the Future City Competition. Future City asks students in Grades 6, 7, and 8 to research, design and build their vision of a future city. It brings the engineering design process into the classroom and increases students' exposure to engineering.
The competition has been held annually for 25 years in the United States, and Engineers Canada brought it to Canada for the first time in 2016-2017, with students from eight classrooms in P.E.I. and 50 classrooms in the Durham District School Board in Ontario participating. Engineers Canada hopes to expand the competition further in the coming years.
"I'd like to congratulate all recipients who received PromoScience funding," said the Honourable Kirsty Duncan, Minister of Science. "By promoting fantastic initiatives such as Science Odyssey and PromoScience, we are investing in our country's youth, and ultimately, in our country's future. Through science, they are learning, discovering, and creating the most innovative ways to improve the lives of all Canadians."
Engineers Canada is among 81 recipients who received PromoScience funding for activities that provide hands-on science experiences for Canadian youth. These recipients include science centres, day camps, after-school programs, science outreach organizations, networks and others who support youth engagement in the STEM fields. More than $6.1 million dollars will be distributed to the recipients over a three-year period.