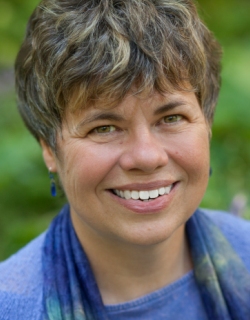 Professor and Dean of Engineering
University of Saskatchewan
When social distancing measures were put in place to slow the spread of the COVID-19 virus in March 2020, universities across the country moved to shift their operations online. As Dean of Engineering at the University of Saskatchewan, Suzanne Kresta has been focused on this shift to remote operations.
"I've spent much of the last few months completely reinventing our small world," says Kresta. "Exponential growth is something we understand very well, and so our response was swift and decisive. Within a few days, we moved to fully remote operation."
Kresta explains that the very strengths that make universities an integral part of communities, are also what make them easy places for a virus such as COVID-19 to spread.
"Universities are designed for the rapid spread of ideas around the world, on our campuses, and out to our local communities. They provide rich networks of relationships and vibrant communities. These same wonderful strengths also make them perfect spreaders for a virus: hundreds of students in close quarters for lectures mix intimately in the hallways every hour, share food and drinks, and then go home to their communities every six weeks to share what they have learned. Professors interact with undergraduate and graduate students, and meet their colleagues around the world every few months to share what they have learned, frequently sharing meals, and closely packed lectures."
That's why she and her colleagues at the University of Saskatchewan, as well as the engineering deans across the country acted quickly to shift to remote operations, while at the same time ensuring students could finish their terms, take their exams remotely, convocate, and continue to progress towards their degrees.
"This is being accomplished through the remarkable creativity, innovation, and dedication of our faculty members, as well as the vision and commitment of a lot of talented leaders across the country," Kresta says.
In addition to her work as Dean of Engineering at the University of Saskatchewan, Kresta has also been using her engineering lens and deep understanding of data and analytics as part of her personal community service throughout the pandemic. She's been monitoring social media to amplify good information and accurate model results, and to explain the importance of Ro and how exponential functions work on her personal website, www.suzannekresta.com.
 "The expressions of relief and gratitude from my larger community left me with a bigger lesson: as technically trained people and active citizens, we can all help to elevate the conversation about important issues."