Engineers Canada's Jeanette Southwood will participate in a CCWESTT panel about Black women's experience in SETT.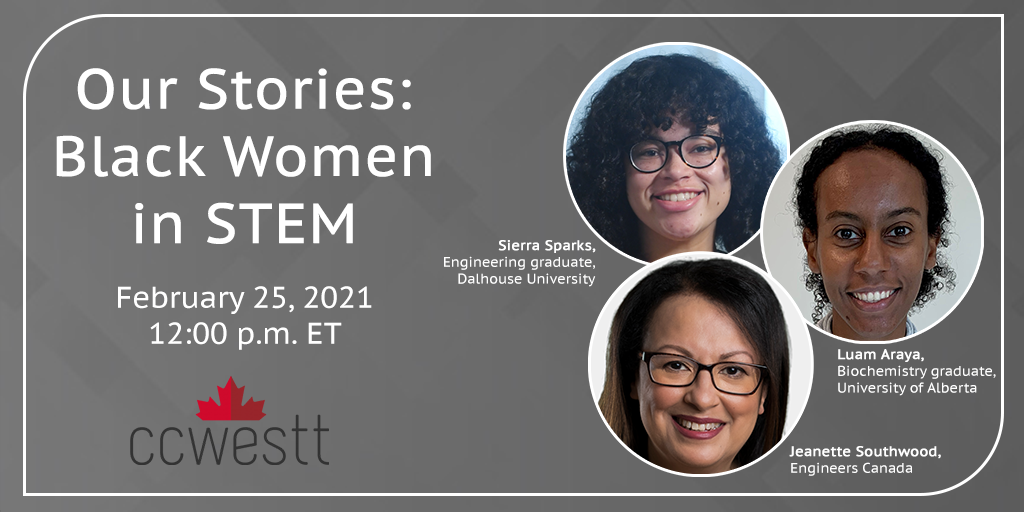 Join the Canadian Coalition of Women in Engineering, Science, Trades, and Technology (CCWESTT) on February 25, 2021, at 12 p.m. EST as they celebrate Black History Month with an exploration of three women's lived experiences in science, engineering, technology, and trades (SETT).
Panellists include Jeanette Southwood, Engineers Canada's Vice President, Corporate Affairs and Strategic Partnerships, and Sierra Sparks, recent Dalhousie engineering graduate and Rhodes scholar. The discussion will leave participants with a better understanding of the past and present challenges that Black women face in SETT, and the role we all play in continuing to dismantle the anti-Black racism and implicit biases that exist in our fields.
The event is open to all and will be held virtually on Zoom. Register to attend here.