The report finds the engineering profession would need thousands more Indigenous engineers to be representative of the number of Indigenous people in the labour force.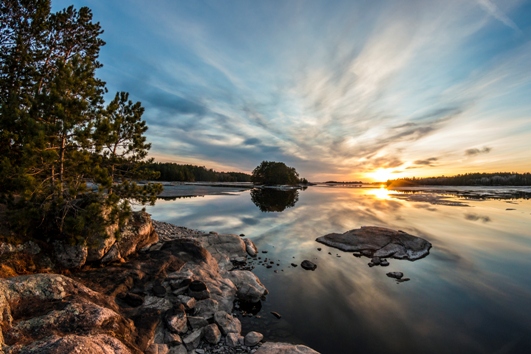 A new report commissioned by Engineers Canada and completed by Big River Analytics has found that Indigenous people are underrepresented in engineering occupations relative to Indigenous representation in the total population and in the labour force.
Considering only those individuals in their main working years with an education at the bachelor level or above, the report found that the percentage of all engineers who identify as Indigenous is 0.73 per cent. This compares to 3.15 per cent of the labour force in their main working years who identify as Indigenous. By this metric, for the engineering profession to include a representative number of Indigenous people, the profession would require an additional 5,620 Indigenous engineers.
Engineers Canada commissioned Big River Analytics, an Indigenous-owned interdisciplinary consulting firm, to conduct this research as part of Operational Imperative 9 of its strategic plan that calls for promoting diversity and inclusion in the profession that reflects Canadian society.
"As part of our work on diversity, equity, and inclusion in engineering, and in particular our sub-strategy focused on Indigenous access to engineering, we wanted to get a better understanding of the representation of Indigenous engineers in the workforce," explained Cassandra Polyzou, Engineers Canada's Manager, Diversity, Equity, and Inclusion. "This report gives us that foundational understanding and presents a number of additional research questions and recommendations that we would like to focus on to improve the representation of Indigenous people in engineering."
Past research has shown that many socioeconomic gaps between Indigenous and non-Indigenous populations persist, including a higher Indigenous unemployment rate, and an underrepresentation in occupations that require higher levels of education, including engineering, as access to education is often a top barrier to employment for Indigenous people.
In its analysis, the report used secondary data from Statistics Canada, including the 2016 Census and the Labour Force Survey, to determine the number and characteristics of Indigenous engineers in Canada based on the 14 engineering National Occupation Classifications codes (NOCs). While this data does not identify who is a professional engineer, the report inferred this information by filtering for both occupation type and education levels that align with those of a professional engineer. Though still limited in its ability to identify professional engineers, the data provides insights into the lack of Indigenous representation in engineering, and the report recommends that future collection of primary data could provide a more accurate count of Indigenous representation among professional engineers.
The report recommends that further primary data collection could also be used to produce baseline counts of Indigenous engineers that could then be used to measure progress on equity, diversity, and inclusion; determine the path to employment after post-secondary education for Indigenous engineers; and investigate the distribution of Indigenous engineers among management and other senior roles.
The report adds to a growing body of research on Indigenous participation in the workforce, including a recent report from Catalyst called Building Inclusion for Indigenous Peoples in Canadian Workplaces.
Read the complete report on Indigenous representation in engineering on Engineers Canada's website.