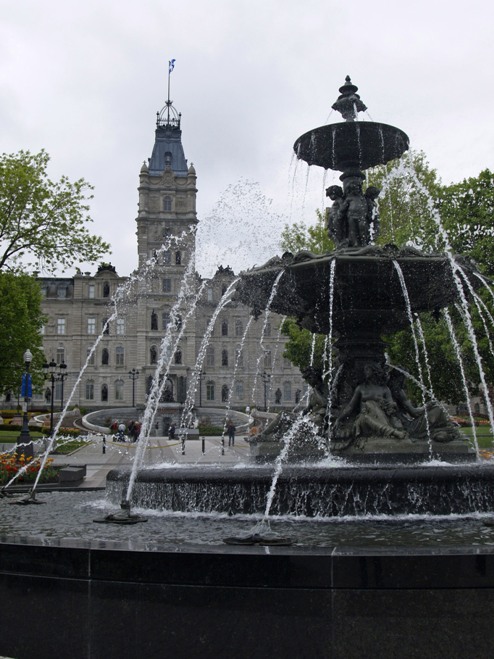 In an open letter published this week by key media outlets in Quebec, OIQ president Kathy Baig and 29 other signatories, including Engineers Canada, have called for the provincial government to end the trusteeship under which the engineering regulator has been operating for the past two years.
"Quelle que soit notre opinion à l'égard de cette décision, je peux vous affirmer que ces deux années d'actions intensives au sein de l'Ordre ont porté leurs fruits et qu'il est temps de procéder à la levée de cette tutelle," Baig writes in "Pour une profession forte et fière."
The letter outlines the actions that OIQ has taken over the past two years to reinforce the protection of the public and OIQ's governance; actions that have demonstrated clear results. For example, over the past two years, OIQ has reduced the average disciplinary inquiry times by 67 per cent; it has imposed some of the highest disciplinary fines in the history of the order; there has been a renewal at the management and board level; and a comprehensive and exhaustive action plan has been adopted. OIQ has also undertaken new initiatives, notably to reduce the time it takes for internationally educated engineers to obtain their licence.
Moreover, the letter argues that the public has regained its confidence in the engineering profession. According to an Ipsos poll in December 2017, 73 per cent of the population has confidence in the profession, compared to just 49 per cent in 2013.
Given these actions and this progress, OIQ is asking the new provincial government to consider lifting the trusteeship, arguing that to continue it calls into question the quality of work done by the province's engineers and by OIQ in regulating the profession.
"Although the Order is fully capable of carrying out its role, maintaining the trusteeship creates doubts about the quality of the work of 65,000 engineering professionals and the Order's ability to perform its mission," the letter reads.
After two years of being under trusteeship, it is time to recognize the results obtained by the Ordre des ingénieurs du Québec (and the quality of the work accomplished by its members on a daily basis), by lifting this imposed administration."
OIQ's open letter was co-signed by 29 representatives from various organizations, including Engineers Canada and engineering companies, post-secondary institutions, other orders, and associations in the province. The letter was published by key media outlets in the province on Monday, November 26, 2018, including Le Soleil, the Journal de Montréal and Québec, and HuffPost Québec.