We asked engineers, where does their creativity come from? What sparks creativity for engineers? What inspires it?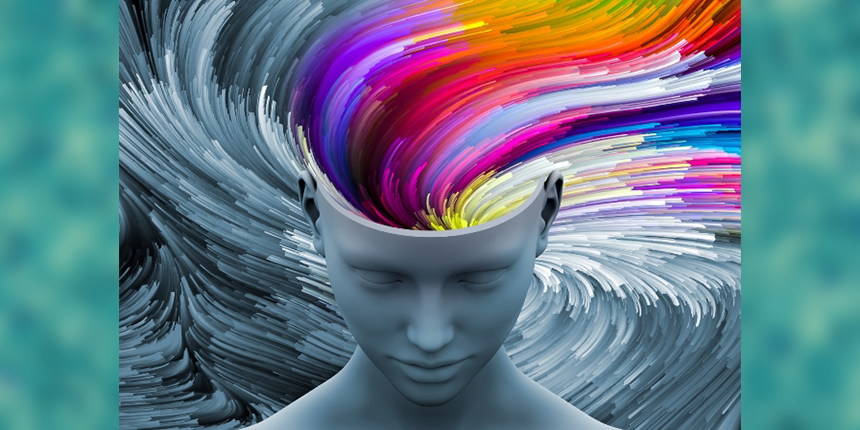 In his book How to Fly a Horse: The Secret History of Creation, Invention, and Discovery, technology pioneer Kevin Ashton dispels the notion that insights appear in random moments of genius, fully formed, and ready to be shared with the world. Rather, he writes, invention is the product of "effort and error, the progeny of false starts and failures." Creativity, he concludes, is a process not a moment.
The same could be said about engineering. Engineering is an iterative process that starts with identifying and researching a problem, brainstorming solutions, designing, testing and evaluating, redesigning, and production and implementation. And though engineering is a highly scientific and technical profession, creativity is woven throughout every step of the engineering design process. Engineering is an inherently creative endeavour.
"If you talk to most engineers, they'll describe themselves as problem-solvers," said Jennifer Drake, Associate Professor in the Department of Civil and Mineral Engineering at the University of Toronto, and the 2019 winner of Engineers Canada's Young Engineer Achievement Award. "If problem-solving is your goal, it means that the solution is currently unknown. The only way to arrive at that solution is to create something that wasn't there before, to be innovative, to see things that others haven't seen. Creativity is the cornerstone of problem-solving."
Where does this creativity come from? What sparks creativity for engineers? What inspires it?
For many engineers, the inspiration comes from the impact that their engineering work can have on people, on their communities, and on the world around them now and in the future. Engineering is a helping profession, having direct, observable, and tangible impacts on people's lives. It's often these impacts of engineering work that fuel and inspire even further creativity in engineers.
"My world has spanned engineering principles, tools, and the environment; but more than anything, it has been the people and communities that I work with around the globe, […] the interactions with people that inspire my creativity to do more because it's just the right thing to do," explained Tim Joseph, Principal Engineer at JPi Mine Equipment and Engineering, and an Engineers Canada Board Director. "After 20+ years as a professional engineer, I can truly say that the thrill of creativity is so deeply ingrained that I still wake up every day thinking about a new concept, design, analysis, or improvement."
Other engineers also say their inspiration and creativity feeds off the teamwork that characterizes most engineering projects, and the different perspectives and ways in which diverse team members approach problems.
"For me, inspiration on how to solve a problem comes from looking at it from different perspectives," said Dawn Nedohin-Macek, Transmission Services & Compliance Department Manager at Manitoba Hydro, and an Engineers Canada Board Director. "From the legal (can we do this?), to the customer (what will work here?), to the team (do we have the resources to do this?), I talk to staff and listen to how similar problems were solved before, always keeping in mind that every problem has a unique solution."
Likewise, Drake, whose research team aims to mitigate the impacts that urban centres have on water resources, is inspired by the experiences and perspectives of her student colleagues.
"U of T being such an international school, I get to work with students from all around the world," she explained. "The students that come to my group are coming from a place of personal experience; they've seen the impacts of neglect, of pollution, on urban centres. They come to this problem with such a level of passion compared to someone from the West who has lived with environmental wealth her entire life. They can speak to the issue with a depth and understanding I can't. That's inspiring."
Research suggests that aside from the creativity that these different perspectives can inspire, it also leads to better outcomes. Abigail Posner, director of Google's creative think tank for agencies and brands, BrandUnit, sees creativity emerging when people look for four key links: seek the why of the problem, find connections between disparate ideas, seek constraints, and collaborate.
And inspiration can strike when you're least expecting it.
"I don't think it's a forceable quantity," says Joseph. He continues, "The observational method has always been a good starting point if there is an evidential issue to solve—observe, interpret, predict, adapt, observe—which occasionally develops into a new approach, but it's the spontaneous 'aha' moments that are the real thrills of inspiration."
For Drake, those spontaneous moments usually come as she's going to sleep.
"Sometimes you just have to sit with a problem. Not work on it. So many people forget, you need to give yourself time to ruminate. You might not realize you're working on something, but you are. For example, the solution usually comes to me right as I'm going to sleep. You need to allow yourself that space to play with a problem."

Engineering Life is an occasional series that explores the human side of engineering through stories and insights in the lives of engineers. This series is supported by affinity program partner TD Insurance, a trusted partner dedicated to helping engineers and geoscientists get access to preferred insurance rates on car, home, condo and tenant coverage.
For more information or to get a quote visit www.tdinsurance.com/engineerscanada or call 1-866-293-9730.