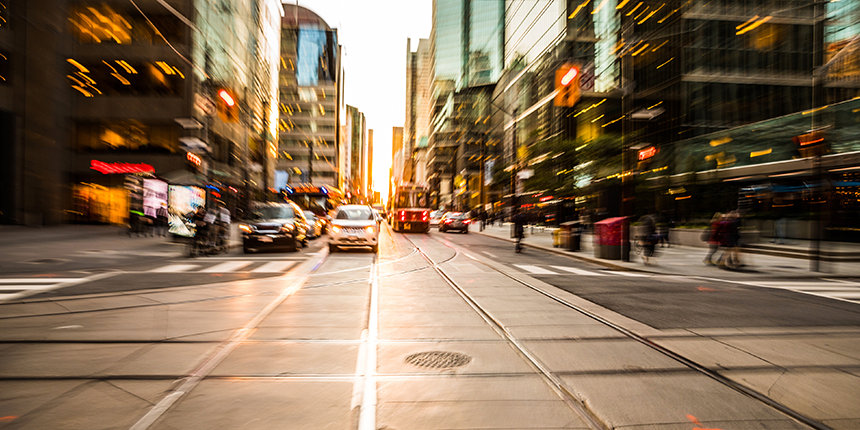 Ontario's first diverging diamond interchange opened to drivers, pedestrians, and cyclists in the Niagara region on September 26, 2022. Diverging diamond interchanges (DDI) promise to decrease the number of vehicle conflict points and thereby reduce the possibility of collisions, and to improve the flow of traffic by limiting the number of movements motorists need to make on the interchange. It's a relatively new type of interchange, with the recently opened DDI in Niagara being only the third such type of interchange in Canada, with the other two in Calgary, AB, and Regina, SK.
"It can appear on a graphic to be chaos, but it's organized chaos," said Ravi Seera, M.S., P.Eng., PTOE, a transportation engineer and Manager of Mobility Operations for the City of Calgary. "It can take time for a regular driver to navigate a new interchange, but the way the engineers come up with it and the associated markings and symbols are there to ensure the average driver feels comfortable as soon as possible."
This is one of the main guiding principles of transportation engineering; much goes into deciding traffic flow options, but first and foremost is safety. Long-term usage and cost are also key considerations.
"Benefit has to be on safety, and we have to make sure the level of service is maintained, if not made even better, in the near-term and as future improved too," Seera said.
Transportation has always played an essential role in the development of society, originally with regard to trade routes and harbours, but more recently with regard to land- and air-based systems as well. Transportation engineers plan, design, build, operate, and maintain these systems of transport, in such a way as to provide for the safe, efficient, and convenient movement of people and goods.
"I think we as transportation engineers look at many options before picking one final one," Seera described. "Context really matters, we gather a lot of data, look at existing concerns, and produce multiple solutions, then consider how this all ranks against safety. Then we next look at the cost and constructability perspectives, and the benefit-cost ratio. And third, efficiency in the near-term and long-term, even 20 to 30 years down the line."
Context matters
The demographics of the local population also play a key role in transportation engineering and designing traffic measures.
"You start with your city or area of concern, then you consider if your traffic measure or effort is near or has any other considerations at play such as playgrounds, schools, bike lanes, seniors homes or hospitals. Context matters!" Seera said. "It can be helpful to employ user experience from other cities and learnings, but you always need to apply them appropriately to your city and demographics. For example, if there are slower pedestrians in an area, they will need more time to start at an intersection and to cross it."
For example, if there is an aging population or those with mobility issues that is a consideration. If there is a baby boom population that could mean there are more strollers and children and youth to consider. Sometimes certain areas have an influx of tourists that can affect traffic flow, perhaps even with increased use of ebikes and scooters.
Seera noted that scooters tend to average 20 km/h, but ebikes are much faster, often hitting 50 to 70 km/h.
"So, you need to think about all forms of transportation with safety being paramount. You don't want ebikes on the sidewalks as injury, if there is an incident, can be much worse. You have to think if new infrastructure planned accommodates all users, all modes, and all user levels," Seera said.
COVID-19 and transportation
Traffic certainly does change and evolve according to many factors, and the pandemic was no exception. Traffic volume dropped, but critical traffic continued, and there are different kinds of traffic now.
"What had been transportation to work every day, changed to most people going [into work] only on certain days and definitely for a while more were driving vehicles than taking public transit," Seera said, noting there were different childcare usage as well and transportation to them. And there are definitely some unique challenges ahead.
Seera pointed to some data that indicated a surge in car share (rent-a-car and car-sharing services) as well as a surge in scooter rentals, with Calgary claiming the title of scooter rental destination in North America. These and other changes in routine and transportation choices all have an effect on transportation engineering.
"Trends are changing so fast as we get to a new normal, we are seeing unique decisions," Seera said. "Citizens are testing out different options and schedules, and many are also walking and cycling more."
Learning, planning and prevention
Research in human factors with transportation, such as risk, the number of people using a transportation method or area, and human error are all built into engineering counter measures. These are meant to mitigate human errors, or those known, unknown, or extenuating factors that lead to errors being made.
"We can learn from others, and others' mistakes. We review every collision that happens in Calgary and try to understand what caused it. We are always asking if there's anything we as engineers could do to mitigate," said Seera. They conduct video-based conflict monitoring noting incidents such as the number of collisions at any one intersection, causes, conditions, and more. Also noting if there are near misses and the apparent contributing factors.
Ultimately, civil engineering focused on transportation has many areas of focus and they are all very much contingent on context and iterative decision-making processes married with human behaviours.
"People rely on us daily, and there are always changes to manage; transportation is fluid," Seera said. Ultimately when you make your way home, it's OK to get there late if needed, but we want you home safe."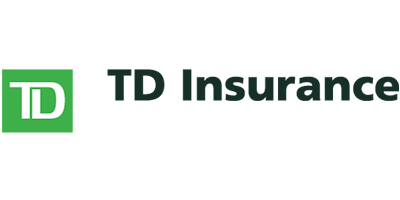 Engineering Life is an occasional series that explores the human side of engineering through stories and insights in the lives of engineers. This series is supported by affinity program partner TD Insurance, a trusted partner dedicated to helping engineers and geoscientists get access to preferred insurance rates on car, home, condo and tenant coverage.
For more information or to get a quote visit www.tdinsurance.com/engineerscanada or call 1-866-293-9730.