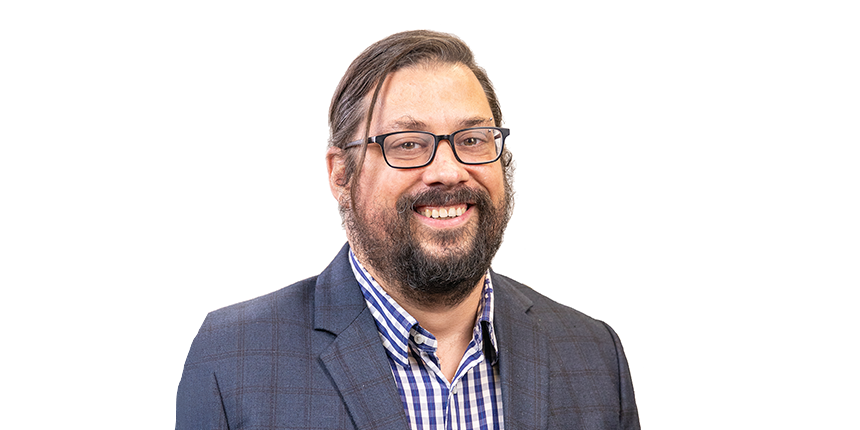 In this edition of Behind the Scenes at Engineers Canada, we explore the organization's website management. Matthew Kulka, the Content Management Specialist at Engineers Canada, makes up one half of the web team who manage the organization's website. Kulka plays an important role in upholding the organization's brand and standards and ensuring a seamless user experience across the website. In this interview, Kulka shares insights on improving user experience, accessibility in website content, using analytics to make improvements to Engineers Canada's website, and more.  
1. Can you tell us about your role as Content Management Specialist and how your role contributes to advancing engineering in Canada? 
Working at Engineers Canada offers the opportunity to be a part of a foundational pillar of Canada's engineering profession. The organization plays a role in bringing regulators together, collaborating on national issues and supporting the future of engineering in the country.  Engineers Canada fosters this collaborative and inclusive work environment, where people from diverse backgrounds come together to address these complex issues and opportunities.  
As a Content Management Specialist, I'm responsible for the publication of digital content on our website, such as these news articles, reports, event listings, and other digital media. I support our organization's online presence and help to ensure that information is properly presented, accessible and up to date.  I also provide analytics, graphic design, and layout services to the organization. 
I've found that Engineers Canada is a place where ideas and expertise are valued, and because it's a smaller organization we can see tangible improvement and change. With a commitment to continuous learning, professional development, and a culture of excellence, Engineers Canada has offered a fulfilling and rewarding career for me. 
2. What piqued your interest in the industry? 
Transitioning from a larger agency to a smaller association like Engineers Canada has been a rewarding choice for me, primarily because of my longstanding interest in working in the not-for-profit sector and adjacent government work. This shift has allowed me to become closer to the action and take on greater responsibilities. Drawing from my prior experience at a non-profit health agency, I've been pleasantly surprised by the parallels I've observed between the dynamics of a pan-Canadian health landscape and the collaborative efforts of our pan-Canadian regulators in the engineering profession. 
3. Engineers Canada's website is a key tool for information and resources. Can you discuss your approach to website organization and navigation to ensure a seamless user experience? 
At Engineers Canada, we inform ourselves of best practices, draw from our team's extensive experience, and use data-driven, evidence-based decisions in our website development work. Staying up to date on best practices ensures that our website is built with the latest industry standards, making it user-friendly, accessible, and secure. With our Communications team's experience, we can collaborate to interact with the unique needs and challenges of our diverse audience. We use these evidence-based decisions, supported by our web analytics during our decision-making about new features or projects. This allows us to continually improve our website to provide the best possible user experience.   
4. Can you share how you've used data and analytics to make informed decisions and improvements on the Engineers Canada website?
Yes, as mentioned above, we have embraced analytics as an integral component of our website development strategy. We extensively utilize data analytics to gain an understanding of how our audience interacts with our website. This knowledge supports our efforts to organize menus and navigation structures and create an intuitive and efficient User Interface that enables visitors to access information with ease.
Another benefit is that analytics provide us with insight into the content that resonates most with our audience. Through regular reporting, we can identify the pages and topics that attract the highest traffic and engagement. This information is valuable as it informs our content strategy. We can prioritize and highlight the most popular pages, ensuring that users can quickly access the information they find most relevant.  
5. Engineers Canada values accessibility and inclusivity. How have you helped ensure Engineers Canada's website adheres to accessibility standards like AODA and provides an inclusive experience? 
At Engineers Canada, our commitment to accessibility works alongside our core values of inclusivity and high-quality information. We prioritize accessibility best practices in every aspect of our website development and maintenance. Our website is designed to be  Web Content Accessibility Guidelines (WCAG) and Accessibility for Ontarians with Disabilities Act (AODA) compliant, ensuring that individuals with disabilities can navigate and interact with our online content effectively. However, we recognize that accessibility is a broad landscape, and as such, we continuously evaluate and measure our website's accessibility using both specialized tools and the experience of our team members. We try to stay ahead of evolving accessibility standards and technologies so that our website remains an accessible and valuable resource for all users not only those with disabilities. 
One thing to note, accessibility is not only a matter of technical compliance; it also extends to how content is presented. One example of this is how we have taken significant steps to enhance accessibility by moving away from PDF documents and opting for HTML formats. This shift promotes better accessibility by ensuring that content can be read and understood by a wider range of assistive technologies and devices.  
6. How have you seen the Engineers Canada website evolve? What are some of the most significant updates you've seen/been part of? 
Over time, Engineers Canada's website has undergone significant evolution driven by an understanding of its many moving parts and diverse user base. With distinct audiences, including students, Engineers-in-Training (EITs), engineers, and board members (to just name a few), we've tailored our content and user experience to each group's needs. As website technology itself continues to advance, our website has also grown in sophistication, offering many new features and functionalities. These advancements provide an opportunity to support the big ideas and projects from the other groups at Engineers Canada. 
7. Given the evolving nature of web technologies, how do you stay updated on the latest trends and best practices in web development?  
Throughout my career, I've been able to recognize the ever-changing nature of the digital landscape and the importance of continuous learning and adaptation. I'm able to stay on top of the latest trends by recently attending industry conferences like EvolveDrupal in Toronto and enrolling in a Google Analytics 4 program. I also try and stay connected on what's new, through weekly newsletters and podcasts.  
Our team's commitment to continuous learning and innovation is encouraged, and new ideas are embraced. It's a reason why I joined Engineers Canada – the opportunity to not only learn and contribute to the engineering profession but also continually improve my skills and knowledge in a dynamic and forward-thinking team. I can take pride in our website at Engineers Canada and the work that we do to ultimately advance the engineering profession in Canada.