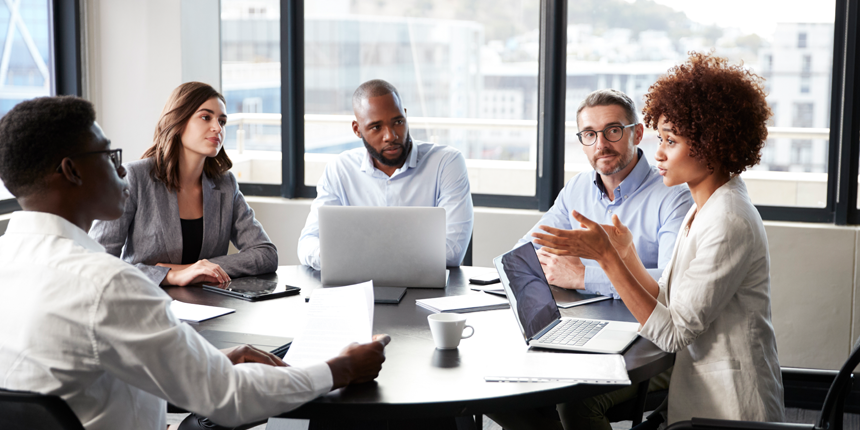 ---
Due to the impact of the fourth wave of COVID-19, the Canadian Environmental & Engineering Executives Conference has been postponed to January 2022. For more information visit https://ce3c.ca/.
---
Within an organization, leaders play a critical role in enabling change in company culture, values, and setting the tone for organizational practices. This year's Canadian Environmental & Engineering Executives Conference (CE3C) is taking steps towards starting a conversation about diversity in engineering. These types of discussions and the action they propel have been a focus of Engineers Canada's 30 by 30 network, which has invited engineering employers to join the collaborative effort to help improve and strengthen the engineering profession in Canada by making it more gender inclusive.
From September 29-October 1, 2021, the fourth annual CE3C takes place in Vancouver, BC. The conference provides a platform for senior executives from the consulting, environmental, and engineering sectors to meet, network, and exchange information at the corporate level about critical challenges facing the industry. This year's conference will cover various topics including, succession planning and ownership transition, strategic business challenges for 2021-2022, as well as equity, diversity, and inclusion (EDI) in the industry.
"Gender and ethnic diversity in the industry has been identified by the executives as an area requiring improvement. The benchmarking results in the past four years indicate that only 15-20 per cent of the labour pool in the consulting and engineering sector are female," says Faramarz Bogzaran, CMC, EP,  Partner & Program Director. "Our benchmarking has also identified that only 15 per cent of the executives in this sector are female. The percentage of underrepresented groups is even lower when looking at the total of employees and even less when considering the executive levels."
Facilitating discussions among influential groups about EDI in engineering fosters increased awareness, understanding, and action towards combatting these concerns. The panel session – diversity in our industry – is an opportunity for company executives to share how they have addressed EDI issues in their organizations, and recruitment and succession planning strategies.
"Gathering CEOs, presidents, owners, partners, and the executive level management in one space to engage in dialogue, share challenges and successes will set the agenda for the leaders attending the Conference," says Bogzaran. "They may then take away knowledge and benchmarking information to compare their organization with their peers and make corporate, human resource, and management policies which can improve the gender and ethnic diversity in their organization."
Combining the perspectives and skills of people of different genders, LGBTQ2+ identity, racial and cultural backgrounds, age groups, and visible or non-visible disabilities, can contribute to better representation in decision-making, inclusivity, improved organizational environments, and innovation.
At the table where important decisions are made, the perspectives and collective capabilities of people from different backgrounds are imperative. Diversity can have positive effects on an organization but requires the commitment of leadership.