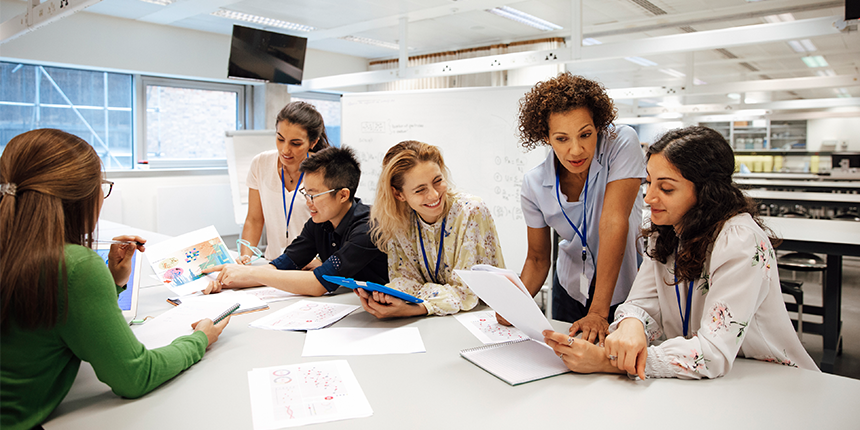 Growing up, it's easy to wonder if Nikola Tesla realized he wanted to be an engineer. Did he know what engineering was or what an engineer could do?
After a long engineering career that saw numerous inventions—including the induction motor, three-phase electricity, fluorescent lighting, the Tesla coil, and the first AC current generation system made from a transformer and a motor—Tesla left a significant influence on society through his work.
Tesla and other engineers throughout history have no doubt served as inspiration for generations of engineers who follow in their footsteps. But inspiration and guidance can often come from many other sources. For example, engineering PhD student  D'Andre Wilson-Ihejirika, P.Eng., noted she could cite many famous engineers as heroes. But she quickly added that her PhD Supervisor Susan McCahan is also one of her 'engineering heroes.'
Finding mentors in academia
"I kind of had a research crush on her, and I was so stoked when she said yes that she'd be my supervisor," Wilson-Ihejirika recalled, who is also Program Manager for Research  Innovation Services Enhancement at York University and President and Managing Director at the BrainSTEM Alliance.
Likewise, Sawsan Abdul-Majid, P.Eng., cites the important influence of one her professors at her hometown institution of Basra University, where she earned her Bachelor of Science in electrical engineering.
"One of my professors later became my [PhD] supervisor, Dr. Peter Balabanski. He asked me to consider a focus on fiber optics, which in 1988-89 was something very new then."
Abdul-Majid was influenced by her supervisor's ideas and soon found herself travelling to another university to take physics, a discipline of study she would need to pursue her PhD in fiber optics in engineering. She noted that this was made possible by her supervisor's support and that of the university she attended—her so-called 'engineering heroes.' She has since had a successful engineering career in fiber optics, which brought her to Ottawa, Ontario, where she is now a professor at the University of Ottawa.
Family support and guidance
Before engineers even get to university, they may have found their guidance and support from engineers in their family.
Environmental engineering student Shanleigh McKeown went to high school in a small Western Canada town of about 5,000 people. She said if you were good at math or science, you understood you should go into engineering.
"But back then I didn't even know what it was, even with my mom having been an engineer, she didn't work as one when I was a kid," McKeown recalled.
She attended an open house at the University of Saskatchewan and talked to students there about their studies and what they saw themselves doing after university, and was inspired by the way her mom explained engineering to her.
"My mom explained engineering as an opportunity to use science to build a community, and that has honestly been part of what kept me going," she explained.
Guidance may also come from family in other ways, even if they are not engineers themselves. For example, Wilson-Ihejirika's parents influenced her journey into engineering by encouraging her and her siblings to explore a variety of experiences; to have a bit of exposure to everything, including the arts.
"I don't think they expected any of us to become artists, but I learned art with an art teacher from Grade 1 onward," she said.
She explained that her art teacher encouraged them to be inventive, creative, and had said that by doing art you helped work the part of the brain that helps with math and, ultimately, engineering.
"We explored different art forms, with our personalities infused, that we were passionate about. We built different structures, ceramics, and all of it instilled a sense of discipline, of innovation," she added.
Finding inspiration in common goals
Having served as President of the Canadian Federation of Engineering Students (CFES), McKeown also pointed out that she has drawn incredible inspiration from engineers and others she met through her work with CFES who shared similar goals and outlooks. She noted some key heroes in this group for her included Engineers Canada's Vice-President, Corporate Affairs and Strategic Partnerships, Jeanette Southwood, P.Eng., and Manager of Engagement and Outreach, Kim Bouffard, who both work closely with CFES student leaders.
"Every time we worked together you were reminded that there are so many people out there who want the same great things you want for the world and want to put in the same great work. It's so beautiful and it's so validating to know all this care and this [engineering] work isn't just going to the wind."
Giving back
After benefitting from the mentorship, guidance, support, and influence of their 'engineering heroes'—whether they be family members, teachers, or engineers in academia—many engineers in turn want to help others in the same way. Wilson-Ihejirika, McKeown, and Abdul-Majid are all active volunteers in the engineering community, hoping to inspire others in the same way their mentors inspired them.
"I hope I can inspire others in some ways too," Wilson-Ihejirika said, adding she mentors where she can, including as a Speed Mentor with Black Engineers of Canada, letting underrepresented students know that there is a spot for them at the engineering table. "Coming to Canada and being a minority working in chemical engineering, I was underrepresented as a woman and as Black. I want to help make a more inclusive space for underrepresented groups in engineering."
Likewise, Abdul-Majid is an active volunteer hoping to provide guidance and support for others in engineering. She started a volunteer-based program in 2015 called Advancing New Canadian Women in Technology (ANCWT) at the University of Ottawa. As a professional engineer herself, Abdul-Majid felt firsthand the importance of encouraging women in engineering in Canada. The program offers intensive training on professional skills, such as resume writing, interview skills, and face-to-face practice interview meetings with employers.
"It gives you such a nice feeling of helping others. This program with such motivated women in it is sure to create the next wave of engineering heroes," she said.
Whether it's a famous engineer in history, a mentor from time spent in school, a family member, or engineering colleagues, it's clear that engineers can find their inspiration, their mentors, and their 'engineering heroes' anywhere.
"Just support each other, you never know where you'll find your hero because everyone can be one," Wilson-Ihejirika said. "So many people encourage me in small ways and that keeps you going and inspires you. Everyone has the capacity to do something and make a difference."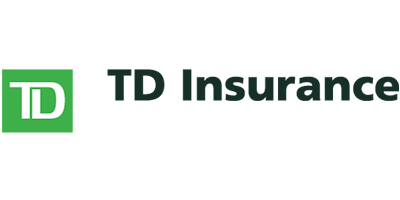 Engineering Life is an occasional series that explores the human side of engineering through stories and insights in the lives of engineers. This series is supported by affinity program partner TD Insurance, a trusted partner dedicated to helping engineers and geoscientists get access to preferred insurance rates on car, home, condo and tenant coverage.
For more information or to get a quote visit www.tdinsurance.com/engineerscanada or call 1-866-293-9730.