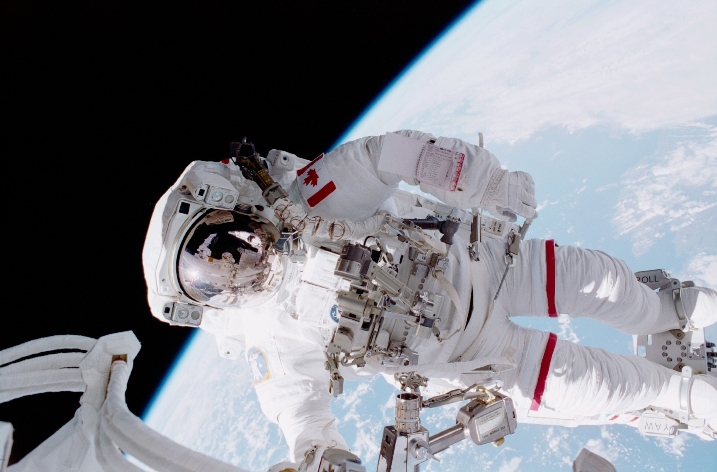 Two announcements over the past two weeks have marked historic investment in Canada's space program.
On February 28, Prime Minister Justin Trudeau announced that Canada will participate in the NASA-led Lunar Gateway—a project that will see the establishment of an outpost on the moon that will set the stage for further exploration of Mars. Canada will contribute a smart robotic system—the Canadarm 3—that will repair and maintain the Gateway.
This announcement was followed on March 6 with the unveiling of Exploration, Imagination, Innovation: A New Space Strategy for Canada. The strategy aims to leverage Canadian strengths like robotics, while advancing science and innovation in areas like artificial intelligence and biomedical technologies. A junior astronaut initiative will help inspire youth to engage in science, technology, engineering, and math (STEM) subjects.
All told, the announcements represent an investment of about $2 billion in space research and exploration.
These announcements come on the heels of a months-long advocacy campaign that was spearheaded by aerospace company MDA, and supported by a coalition of aerospace industry companies and likeminded organizations, including Engineers Canada. The Securing Canada's Place in Space campaign launched in the fall of 2018 and aimed to secure the requisite funding to maintain and enhance Canada's existing capabilities in space science, space robotics, satellite communications, Earth observation, optics and sensors, and cultivates new areas of leadership.
"We're happy that the campaign was so well-received and appears to have had a positive impact on the government's decision to invest in space," said Gerard McDonald, CEO of Engineers Canada. "Engineers play an integral role in Canada's aerospace industries, and this investment will provide an important boost for a great number of engineering jobs and companies in Canada."