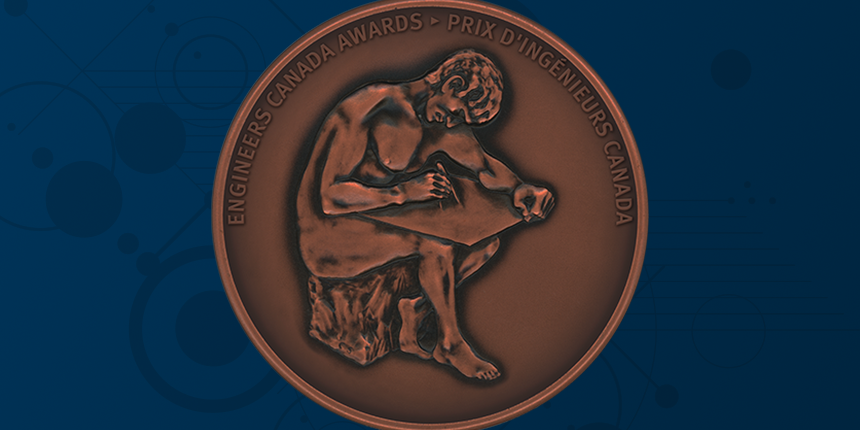 Each year, the Engineers Canada Awards recognize the exceptional work and achievements of trailblazers in engineering. These annual awards celebrate excellence in engineering and acknowledge superior accomplishments that have a lasting impact on our society.
This year, Engineers Canada honours six remarkable members of the engineering community who have contributed to improving the lives of Canadians and others around the world through innovation, enthusiasm, and a commitment to the profession. They are engineers and engineering students who, through their work, have improved our lives in tangible ways.
These award recipients are leading examples of how engineers work collaboratively to improve our world. From incremental improvements to revolutionary new solutions, engineers are at the forefront of innovations that make our lives better, safer, and more productive.
In a month-long online celebration, stories of the engineers' achievements will be shared in a series of online videos and posts, highlighting how their contributions continue to build a better Canada. These individuals are shaping the world through engineering education, academic research, community involvement, the advancement of women in engineering, and finding solutions to help tackle our society's most pressing challenges. They exemplify the outstanding contributions engineers are making at all stages of their careers as well as the variety of those contributions. 
This year's recipients are:
Samuel Pierre, PhD, ing - Gold Medal Award
Leslie Russell, PhD, FEC, P.Eng. - Meritorious Service Award for Professional Service
Claire Kennedy, FRCGS, P.Eng. - Meritorious Service Award for Community Service
William Cluett, PhD, P.Eng.  - Medal for Distinction in Engineering Education
Catherine Mavriplis, PhD, FCAE, P.Eng. - Award for the Support of Women in the Engineering Profession
Matthew Tutty - Gold Medal Student
To learn more about our recipients, visit engineerscanada.ca/awards2021
For more information, contact:
Brent Gibson 
Manager, Communications 
Engineers Canada 
613.232.2474 x234 
brent.gibson@engineerscanada.ca