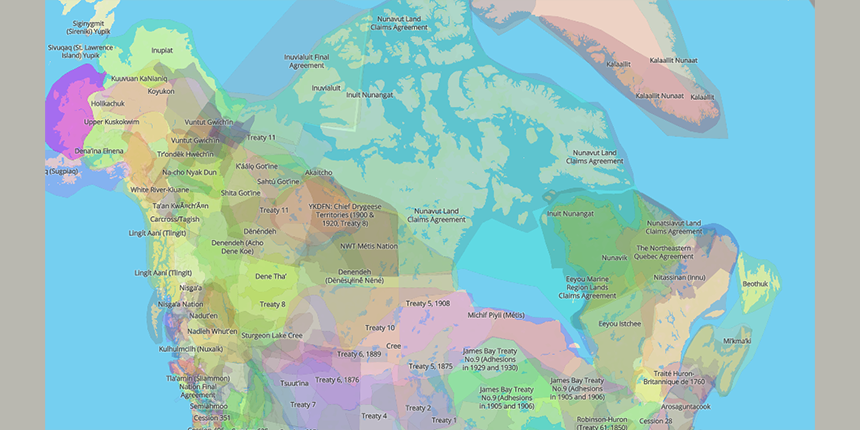 On October 27, 2022 a panel from Engineers Canada and Urban Systems co-presented at Engineers Geoscientists Manitoba's Ingenium conference on the upcoming Guideline for engineers and engineering firms on Indigenous consultation and engagement. The conference was a great opportunity to share insights gained through the guideline's development, and to provide a preview of the guideline's content.  
"Engineering codes of ethics across the country place safeguarding the public at the forefront, and the Indigenous public has been poorly served through inadequate consultation and engagement practices. It's very moving, then, to see people's interest in this topic," said Ryan Melsom, Manager of Qualifications and Canadian Engineering Qualifications Board (CEQB) Secretary. "To, me, it represents a desire from engineers to engage in a process of truth and reconciliation so that they may better serve and safeguard the Indigenous public." 
The guideline's main focus is on outlining effective, meaningful practices for engaging with Indigenous communities on engineering work. It recognizes that consultation is only a small part of the process – engagement is really the context for whether consultation is effective or ineffective.  
It covers key considerations for effective consultation: Societal and cultural factors (such as Truth and Reconciliation and UNDRIP), pre-engagement learning, individual and organizational preparation, principles for engagement, protocols and respectful engagement, and how to create an engagement plan. 
"The CEQB follows a standard process when developing its guidelines, with routine checks and balances to inform the content. However, we knew we had to approach this guideline with a lot of openness and willingness to grow through the process,"  Melsom said.  
"We recognized at the onset that the development process had to be participatory and demonstrate a flexibility based on the unique needs. We were particularly appreciative of the guidance and insight we received from Elder Norman Meade during the gatherings that led to the document's development. He was able to tie this specific work into contexts that wouldn't typically be considered, and his insights have continued to inform CEQB work going beyond this specific undertaking," he added. 
It is the hope of the CEQB that this guideline will provide a meaningful and practical tool that engineers, and engineering firms can employ when working with Indigenous communities to develop engineering projects. The content of the guideline, and the conversations it initiates, are intended to empower the user to practice engagement with humility and empathy. 
This guideline reflects Engineers Canada's desire to create better relationships and to contribute to better community outcomes and collective healing. We look forward to sharing it with the engineering community in May 2023.