Approved by the CEAB in June, this unique strategy to measure accountability in accreditation has now been implemented.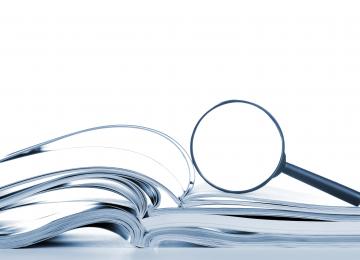 Last November, we shared news about advances made on Strategic priority 2 (SP2), Engineers Canada's Board-mandated call to improve accountability in accreditation. Since then, the Accreditation Board's Accountability in Accreditation Committee has continued its work with consultants Higher Education and Beyond, including a national stakeholder consultation in December. The results of this consultation were used to finalize the accreditation system measurement strategy for June, when it received CEAB approval for immediate implementation.
"By consulting with key accreditation stakeholders throughout the development process," Ray Gosine, Accountability in Accreditation Committee Chair, "we were aiming to ensure that the strategy would best meet the needs of those to whom it matters most."
During consultation phase, surveys were sent to over 300 individual accreditation stakeholders across the country. Over 100 people responded to the survey, and an additional nine were directly interviewed. Stakeholders were asked for their thoughts on the outcomes of the current accreditation system and, specifically, what would indicate that the system is effective, trusted, transparent, and efficient.
The overall purpose of the consultation was to clarify and confirm stakeholder perception of the accreditation program outcomes, while also identifying accreditation program qualities that could be assessed against those outcomes. To make sure this purpose was met, the Accountability in Accreditation team wanted to collect wide-reaching responses that covered both quantitative and qualitative viewpoints.
"The responses to the survey were absolutely essential in the development of a measurement strategy that is representative of accreditation stakeholders' needs," says Gosine.
"They are the ones who will be asked to evaluate these qualities on an annual basis," says Gosine, "and our reports on the annual assessment results need to speak to them."
"In the end, it is all about improving trust and transparency," says Bob Dony, Accreditation Board Chair. "The work we've done will put continual improvement at the heart of our accreditation system."
He notes, "This system is unique among Canada's accrediting bodies in that it turns an evaluative lens on the accreditation system itself on an ongoing basis."
Gosine says he's glad that the consultation and communication process that led to the strategy's development was met with a positive response.
"Those involved have told us that they see this as having been a good process, which is critical to its success."
With final measurement framework now in place, this summer the Accreditation team will be working on developing public-facing information regarding the strategy and reporting on the Engineers Canada website. If you have any questions about the process or the strategy development, please contact Mya Warken, Accreditation Manager at mya.warken@engineerscanada.ca.