Featuring new television ads, microsite and digital content, the "Building Tomorrows" campaign shows how engineers are builders of solutions that make a difference in our world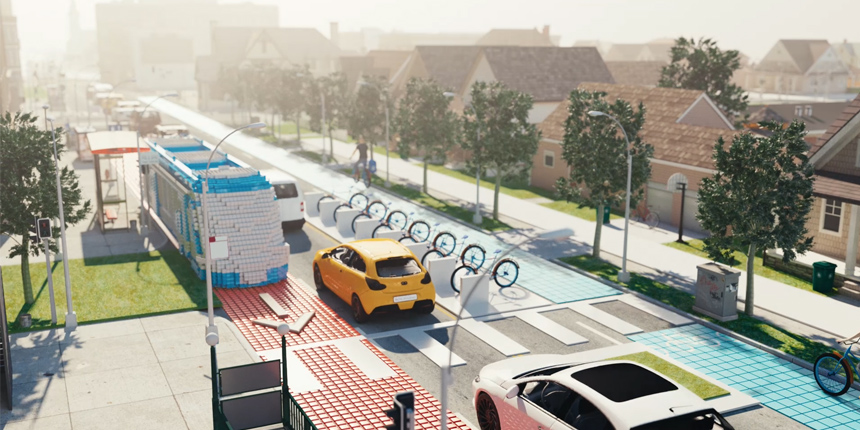 Engineers Canada launched a new campaign today that calls on Canadians to think differently about the value of engineers.  Conceived in collaboration with Canada's provincial and territorial regulating bodies and Engineers Canada, the "Building Tomorrows" campaign challenges Canadians to expand their perceptions of engineers—not just as builders of bridges and buildings—but as builders of solutions that make our world a better place.
"This campaign is the product of many years of planning and hard work from our provincial and territorial partners," said Kathy Baig, MBA, FIC, ing., DHC, and President of Engineers Canada. "It helps expand understanding about the central role that engineers play in building solutions to address some of the most daunting challenges we face as a country, including climate change, healthcare, urban planning and safe infrastructure."
The campaign uses building blocks—a familiar and well-understood tool—as a means to call on people to think about engineers as builders that are making the world a better place for us all.  Using a series of digitally rendered "builds", the television spot illustrates how engineers use creativity and innovation to develop solutions to everyday problems like energy efficiency and smart city planning, as well as drive extraordinary advances in medical treatments and resilient infrastructure. With this campaign, the profession will broaden people's understanding of the contributions engineers make every single day to the world around us. The six-week campaign includes a :30 second television spot, a new microsite, as well as a digital and social media campaign.   
"This is an exciting opportunity for us to demonstrate who engineers are and the ways in which engineering disciplines are driving solutions to our shared challenges," added Gerard McDonald, MBA, P.Eng., ICD.D, and Chief Executive Officer of Engineers Canada. "It is also an important way to reflect the rich diversity of Canada's engineers and the work they do across the country."
This national awareness campaign, produced in both English and French, will continue throughout 2023 and includes a microsite where people can learn of the many ways engineers are helping create a better world today and tomorrow.
The television ads can be seen here. To learn more about this exciting campaign, please visit the "Building Tomorrows" Campaign website at https://buildingtomorrows.ca/. 
Contact
For more information or to schedule an interview with a spokesperson, please contact:
Brent Gibson
Manager, Communications
Engineers Canada
613-232-2474 ext. 234
Brent.Gibson@engineerscanada.ca
About Engineers Canada
Engineers Canada upholds the honour, integrity, and interests of the engineering profession by supporting consistent high standards in the regulation of engineering, encouraging the growth of the profession in Canada, and inspiring public confidence. For over 80 years, we have worked on behalf of the provincial and territorial associations that regulate engineering practice and license the country's more than 300,000 members of the engineering profession. https://engineerscanada.ca