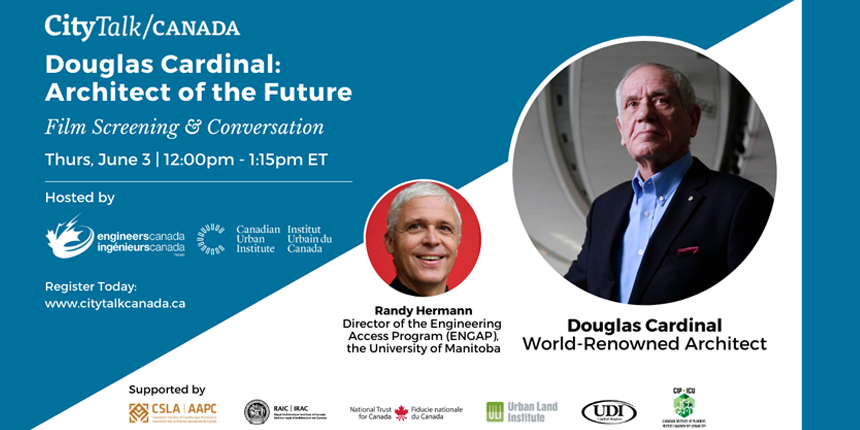 Join the Canadian Urban Institute, in partnership with Engineers Canada, on Thursday, June 3, 2021, from 12 to 1:15p.m. ET for an intimate conversation with world-renowned architect, Douglas Cardinal.
The event will open with a screening of the 30-minute documentary, Douglas Cardinal: Architect of the Future, and move to a conversation led by interviewer Randy Herrmann, Director of the Engineering Access Program (ENGAP) at the University of Manitoba. Mr. Herrmann is a member of the Manitoba Metis community. He is also a member of Engineers Canada's Indigenous Advisory Committee.
The film reveals how Cardinal's Anishinaabe culture and Indigenous worldview fuel his creative genius. Written by his wife, Idoia, and produced by Cardinal, the film features his friend, world-renowned artist, Alex Janvier and their pledge to change Canada's colonialism through their art. For a sneak peak, view the trailer.
There is no charge for the screening and CityTalk that follows. Register here.