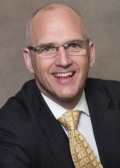 About this time last year, Engineers Canada welcomed Gerard McDonald as its new CEO. Since then, the organization has achieved several milestones, including the introduction of a new three-year strategic plan and substantial improvements to its governance policies. These couldn't come at a better time, with significant challenges still ahead for both the profession and its regulators.
What surprised you about the past year at Engineers Canada?
I've worked closely with the organization as Registrar for PEO, so I can't say that there were many real surprises. I knew many of the staff well from before. What did surprise me was the energy level of the staff and how willing they were to accept me as CEO. From day one, people were ready to begin the work on moving the organization forward. Good groundwork was already laid, and that made for a smooth transition.
What do you see as your biggest accomplishments?
Without a doubt, the strategic plan and governance changes. In addition to finalizing a solid strategic plan that everyone understood and stood behind, we've basically rebuilt our governance processes from the ground up in the past year. That meant the approval of 44 new or revised Board policies in 2018 alone, which involved major work on the part of the Board, and especially the Governance Committee, as well as Engineers Canada staff.
The impact of these milestones has already started to ripple through the organization. We've made changes to our budgeting process and improvements in the transparency of our resource allocation. The strategic plan has provided us with a very clear picture of what we need to do, and how we can best move forward.
What do you see as the biggest challenges ahead for Engineers Canada?
The Board has made it clear that Strategic Priority 3—the recruitment, retention, and professional development of women in engineering—is a key priority, and there's a lot of work still to be done in this area.
Initiatives around accreditation are another big area for us. During the strategic plan consultations, the regulators signalled that accreditation operations and policy remain one of our biggest responsibilities. We are still working on understanding how to reconcile the move to Graduate Attributes with the traditional input we collect for accreditation. We want to make sure that we're addressing this question in a way that doesn't just add to an already substantial workload.
What do you think are the biggest issues facing regulation, in general?
We've seen a lot of big questions coming up both within the profession and outside of it, regarding self-regulation. Some governments, such as those in British Columbia and Quebec, have questioned whether regulatory bodies are taking seriously the tough decisions in how they regulate.
To be proactive in responding to this situation, Professional Engineers Ontario is currently reviewing its regulator mandate and essentially auditing their effectiveness in fulfilling it. The fundamental question in all of this is how we, as regulators, are providing proper quality control of the regulatory environment.
A big question for the Board going forward is whether Engineers Canada should have a role to play in such quality control. More generally, the question is one of how you ensure you have some sort of system that allows problems to be identified, flagged, and worked on before you're reacting to them.
Any last thoughts?
Only that it's been a fun first year! Last week, I was happy to see that we've once again been named one of the Capital Region's Top 100 Employers. Between that and the silver certification we recently received against Excellence Canada's Excellence, Innovation and Wellness standard, it is a great place to be.