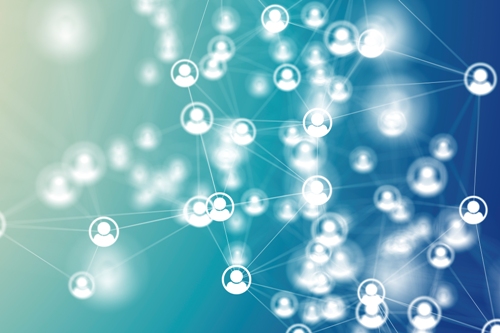 Meetings these days frequently feature discussion around how people and organizations are navigating work changes necessitated by COVID-19. With an unclear picture of how long organizations will be facing situations such as virtual work, we've all had to adapt the processes we use and rethink our approaches to the core ways we do business. Canada's national associations, in particular, which require inter-provincial collaboration, have been faced with some particularly tough challenges. Inter-provincial travel has in many cases been restricted, and even now that such measures have relaxed somewhat, many are still feeling the need for caution.
The big question for national associations is how they can collaborate and do business most effectively in the current environment? In recent months, we've shared some of the measures taken by Engineers Canada, such as the CEAB decision to defer next year's accreditation cycle. Other national associations have had to take significant steps as well. We reached out to the leaders of several organizations, and here's what they had to say about adapting to these times.
Beth McMahon
CEO, Canadian Institute of Planners (CIP)
At the Canadian Institute of Planners, like most associations, the impact of COVID-19 has been transformative to how we operate.
We were fortunate that our national conference was scheduled for July, so it provided us with a bit more time to manage its cancellation and to make new plans. Following a survey of our members, we determined that the appetite for "another online conference" was fairly low due to "Zoom exhaustion" and reduced budgets, yet there was need for professional learning content. To meet this, we've opted for an enhanced webinar series in November, which will keep costs down. We're also finding some more creative options to increase engagement and value, such as offering a "Meet & Mentor" type event to pair our Fellows with students and early career planners.
Looking ahead, we won't be having any in-person meetings or events in 2020, and I believe this will continue well into 2021. This does cause a challenge for our Board and its plans for strategic planning; however, I am confident we can work around this. I also see the future of our national conference being significantly impacted in the coming years. As a majority of our members work for municipalities, we do expect that budgets for professional development will be significantly impacted, which will limit out-of-region travel.
Another shared challenge for most organizations, has been remote working. Our small team of 11 was used to daily face-to-face interactions, so learning new patterns of behaviour and systems for sharing information has come with a learning curve. At this point, our plans to return to the office are unknown.
One benefit that I've appreciated from all of this, has been an increased connection between associations. I now have far more frequent meetings with my counterparts across Canada (the provincial and territorial regulators), as well as my colleagues in international planning associations. Senior staff leads from Engineers Canada, the Royal Architectural Institute of Canada, the Canadian Society of Landscape Architects, and CIP also have been meeting and sharing information regularly. Through this, I believe we have established greater linkages and personal relationships that have far-reaching benefits to our respective organizations and members.
Michelle Legault
Executive Director, Canadian Society of Landscape Architects (CSLA)
The CSLA has operated as a virtual association since 2012, when I came aboard as its Executive Director. In addition to digitizing the entire organization's archive and offering member services virtually through our website, we established systems internally which would support a virtual organization. For example, half the Board meetings and all the Executive Committee meetings are held by teleconference and videoconference. Committee and council meetings are held monthly by tele- and video-conference during the year, and then in person at the yearly Congress. Most notably, the CSLA put into place a committee work structure which supports volunteer participation virtually. The CSLA is a volunteer-driven organization and operates through its board-approved committees. Our model keeps the composition of committees quite small (3-5 members, ideally, plus a chair) and is based on geographic representation and a variety of skills and experience. The committee is responsible for setting directions and strategies, but the tasks and actions associated with the committee are delegated to volunteers who join working groups for a short, predetermined period of time. This committee model has been in place for a number of years, and the association credits its high member engagement to this participation structure.
Because the CSLA has had its virtual model in place since 2012, with a membership and Board accustomed to working in this virtual environment, the pandemic did not really disrupt our workflow. Other than a short two- to three-week period when people were setting up and getting accustomed to their new home work environment, the CSLA was, for the most part, able to continue its operations— except, of course, our annual Congress, which had been scheduled for June 2020 in Calgary. Its cancellation was met with great disappointment, but tremendous support and understanding from the membership. A number of the committee and council meetings scheduled to be held during the Congress were held virtually, but keynote were speakers cancelled, registrations were refunded, and session speakers were cancelled (with a few staying on who were interested in giving their presentations via webinar). Ceremonial events were deferred to 2021, as our award winners and Fellows-elect preferred in-person celebrations amongst their colleagues. Our 2021 Congress planned to go ahead as a hybrid model, where delegates can choose to participate in-person or virtually.
It is perhaps the uncertainty created by the pandemic which has posed the greatest challenge for the CSLA. When will it all end? Can we re-book our in-person Board meetings? Will our May 2021 Congress go ahead? Will we be able to celebrate the recipient of the 2020 Governor General's Medal in Landscape Architecture with an in-person ceremony, alongside the RAIC's medalists? If not, what are the things we, as an association, can do to replace the last vestiges of in-person, human-contact events? And will those alternative models be as engaging?
For the first time in its 86-year history, in June 2020, the CSLA held its Annual General Meeting virtually. In keeping with our tradition of all in-person meetings being centered on the annual Congress, our AGM was almost exclusively held as an event within another event. We often struggled to ensure a quorum, with many members participating by proxy. This year, however, we ran a webinar-style, virtual AGM in June. We were unsure about the turnout. We did need to fret. We welcomed three to four times more participants at our virtual AGM than we have in any AGM, and their engagement with the staff following the meeting—offering to volunteer, offering feedback—was truly astounding and much appreciated. As we face 2021 and its continued uncertainty, one thing is certain for the CSLA. We will always have a plan B for our in-person events, and the trust that we can still engage our membership through alternative means, whatever they might be.
And what have we learned as an association? That we were wise to consider a virtual association model early on. Originally, we did this for two main reasons: the first was financial, in that we saw considerable savings in office space, and the second was for continuity purposes. Setting up a virtual association forces you to get our house in order. You digitize your archives, you make your data shareable, you organize a variety of meeting platforms, you put project management systems in place to keep your team engaged, and you create systems to engage volunteers. You support your values, like reducing travel-related emissions in support of climate adaptation and, in the end, you figure out how to achieve your goals by aiming to become a professional body which is both nimble and alert. And really, what is the core role of a professional association if not that?
Mike Brennan
CEO, Royal Architecture Institute of Canada (RAIC)
The greatest change experienced by the RAIC due to the COVID-19 pandemic has been further digital development of our offerings and communication with our membership. In both areas, this has led to greater challenges and opportunities for our organization.
After pivoting our events and educational offerings to online platforms, our organization has worked diligently to make sure that we are still able to connect with, and provide for, our membership. While this has certainly been a challenge, there is also tremendous opportunity in opening our programs on virtual platforms. Participants no longer must live in—or travel to—a specific city to take a workshop or attend a session to develop their career or practice. Digitally democratizing our services has been a boon to providing content that can truly reach across Canada.
With the uncertainty brought about by the pandemic, it was important to communicate with our membership and to let them know that the RAIC is here to support their work during this challenging time. Through our dedicated COVID-19 electronic mailings, the RAIC was able to keep members up to date on the latest developments on the pandemic and its impact on the architectural profession and across Canada. The connections between our organization and its stakeholders continued to develop—reinforcing our partnerships and a sense of community in the profession.
Our hope is—as the country continues to open back up—the RAIC will continue to build on the developments we have had throughout 2020. There will continue to be challenges ahead, but with these challenges, there also comes opportunities to build a better professional practice.