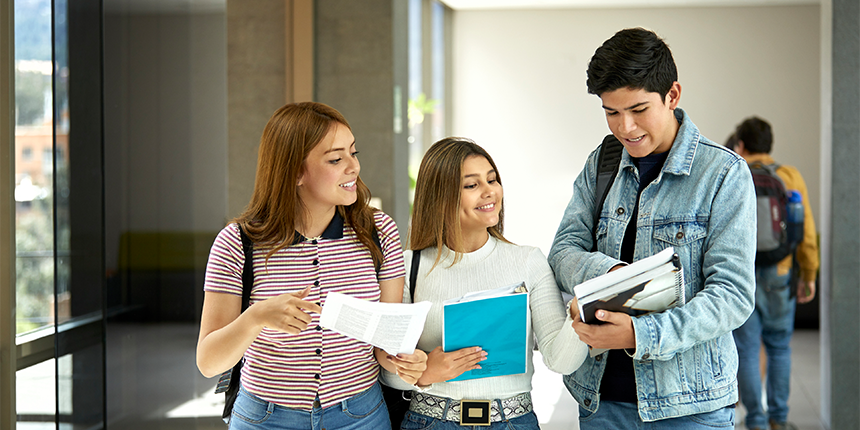 As summer vacation comes to a close, engineering students across Canada are wrapping up their summer jobs and returning to school. Whether entering their first year or final year, the start of a new academic year can be both exciting and overwhelming. Finding the best methods to manage workloads can be the key to a successful school year. We caught up with two engineering students, Kimberly Watada, a fourth year chemical engineering student at the University of Toronto, as well as Yazan Zamel, a fourth-year engineering science student, specializing in Energy Systems Engineering and Environmental Engineering at the University of Toronto to learn their tips for fellow engineering students on ways to prepare for a new school year.
Read the syllabus for each class thoroughly
To get a sense of general flow and time commitments of each course, you must carefully read the syllabus. This will help clarify things like: Will you have weekly problem sets? How many midterms and when? Are you going to need a textbook? Answering these questions will help you manage your time more effectively and get an idea of what to expect in the upcoming semester.
Develop a plan and set attainable goals for the upcoming year
This doesn't have to be formal but try to set some general goals for the year ahead. "For example, I know I want to do a good job in my fourth-year capstone project, score some goals when intramural field hockey season starts, and meet new people, especially as we go back to in-person learning." says Kimberly Watada. "Being intentional about  what I want to achieve and defining what I value has helped me make the most of  each school year."
Similarly, Yazan Zamel recommends setting short-term and long-term goals. This strategy allows him to stay focused and motivated. "To track my progress, I start a journal where I include all my accomplishments during the semester, and this gives me a confidence boost as I work closer towards achieving my goals" he adds.
Get organized for in-person learning
After doing school online much of the last two years, students may find it difficult to prepare for in-person classes. "To help manage this at the start of the school year, I put my class timetables into Google Calendar (tip: add the room location so you don't have to refer to the PDF timetable while running to classes)" says Watada. Similarly, Yazan Zamel recommends Google Calendar as a master calendar to sync data between all devices. "In this way, I see when certain projects overlap, and this allows me to plan more efficiently."
The two also emphasize that finding the best organization strategy is a key to having an enjoyable university experience.
Find ways to get involved
Attending club fairs - if your school holds them - at the beginning of the year provides an opportunity to plan extracurricular involvement for the year. "Getting involved in clubs is crucial to expand your networking skills and to create an engaging university experience" says Zamel. "Club involvement and mentors helped guide me through my university experience. It is vital to be realistic in terms of involvement and contributions, and this is why I like to consider my schedule and responsibilities prior to committing to a club."
"Each new school year is a whirlwind of experiences. New classes, reconnecting with friends, and getting back into the groove of campus life can be overwhelming at times" says Watada. "Learning how to manage your time and prioritize key items is crucial to managing this transitional period. My time as an engineering student has flown by. As I embark on my last year, I am thankful for all the students, professors, and mentors I have met that have helped me make the most of this time."