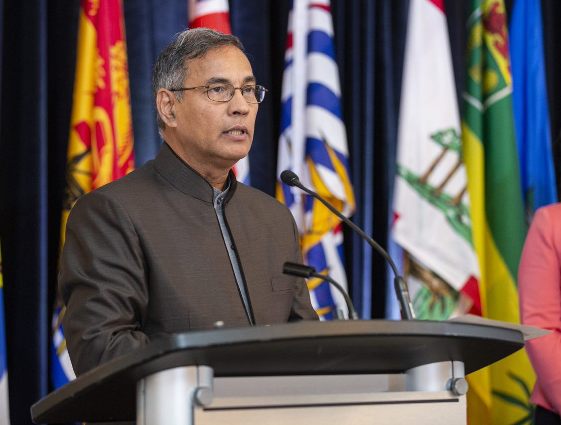 Digvir S. Jayas, Distinguished Professor at the University of Manitoba and former president of Engineers Canada, was recently announced as an Officer of the Order of Canada, one of the country's top honours. The recognition, presented by Canada's Governor General, honours people "whose service shapes our society; whose innovations ignite our imaginations; and whose compassion unites our communities."
Jayas's numerous collaborations with researchers at home and around the world have resulted in significant advancements in drying, handling, and storing of grains and oilseeds, as well as digital image processing for grading and processing operations in the Agri-Food industry. Notably, his research interests can be traced back to childhood experiences in India, where he saw first-hand the necessity of effective grain storage for the health of communities.
In the service of advancing his field, Jayas has authored or co-authored over 900 technical articles in scientific journals, conference proceedings, and books. He also continues to serve on numerous committees and has formerly served as the President of the Agriculture Institute of Canada, the Canadian Institute of Food Science and Technology, the Canadian Society for Bioengineering, Engineers and Geoscientists Manitoba, the Manitoba Institute of Agrologists, and, of course, Engineers Canada.  In addition to this extensive record of professional service, Jayas has held multiple leadership roles at the University of Manitoba and is currently serving as Interim President of Natural Sciences and Engineering Council of Canada (NSERC) and Vice-President (Research and International).
Jayas's involvement with Engineers Canada began in 1992, when he became a member of the Qualifications Board, serving for 12 years, including time as Chair from 2000 to 2002. He has also been involved with Accreditation Board activities and multiple committees and served as Engineers Canada Board Director for Manitoba from 2010 to 2018, including his time as president from 2015 to 2016.
He adds this prestigious award to a host of honours he's received over the years from industry and professional associations, research granting bodies, and professional societies. Among these, he was the recipient of the 2017 Sukup Global Food Security Award from ASABE and the 2008 Brockhouse Canada Prize from the Natural Sciences and Engineering Research Council (NSERC) of Canada. In 2009, he was inducted as a Fellow of the Royal Society of Canada.
We salute Jayas for his lifetime of outstanding contributions and this well-deserved recognition!