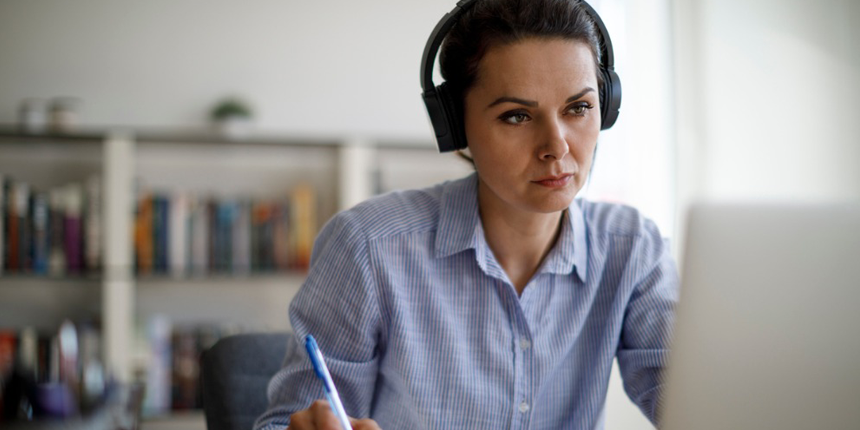 When governments across Canada and the United States declared states of emergency in March 2020 because of the COVID-19 pandemic, many regulatory bodies were forced to decide how to keep operations going. Many had to quickly modify their registration processes while simultaneously considering how pre-requisite examinations could continue to be administered.
Some regulators and exam providers agreed to pause their exam services temporarily, and many applicants delayed signing up for their exams to see if the situation was short-lived. More than a year later, with in-person gatherings still restricted in many jurisdictions, most providers have had to change tactics and adjust how they deliver exams to avoid unfairly delaying applicants from pursuing licensure.
In Canada, completing a professional practice exam is one of the requirements for obtaining a licence to practise engineering. The National Professional Practice Examination (NPPE) is used by 14 Canadian engineering and/or geoscience regulators to assess knowledge of professional, legal, and ethical responsibilities to practise.
The NPPE was relatively well prepared for the disruptions of the early pandemic compared to many other exam providers. While other engineering and geoscience exams were cancelled between March and May 2020, the NPPE decided to continue operating and rapidly pivoted its exams completely online with remote proctoring. Since the NPPE had moved from paper to computer-based administration at its physical testing centres in 2015 and had experience delivering remote proctoring for applicants outside of Canada, it was able to apply these experiences to successfully migrate all applicants into an online exam environment with remote proctoring within a three-week period.
The NPPE was planning for the reality of a long disruption due to the pandemic and decided to switch to full remote proctoring immediately. Learning from its previous experiences with remote proctoring and relying on the excellent partnership with its exam provider helped the NPPE complete the transition so efficiently.
"It would have been harder to transition all applicants to remote proctoring if we had cancelled our spring 2020 exam sessions," explained Greg Pope, the Director of Examinations for APEGA who is also responsible for overseeing the NPPE. "Instead, moving straight to the remote proctored environment provided business continuity and gave us valuable time to resolve issues early."
The expedient switch to fully remote proctoring was a unique accomplishment for the NPPE compared to many other regulators and exam bodies. The decision to move to a completely remote proctored delivery of the NPPE early made Pope a sought-after resource in the following months, as other examining bodies considered how to move their services online. More than a dozen other national and provincial regulating bodies contacted Pope for advice about how to deliver their high stakes exams in a completely remote proctored environment. Many regulators and exam providers have taken months to adjust their services, and some have not completed the transition more than a year later.
Since those first remote proctored sessions, the NPPE administrators have learned how to improve the delivery of fully remote proctored exams and even increase volumes, as APEGS' and PEO's adoption of the NPPE means more applicants are registering than ever before. The NPPE team has focused on providing clearer communications to applicants and partner jurisdictions and has gained experience resolving common technical issues.
Pope notes that there are many advantages to the remote proctored delivery of the NPPE. There are significantly fewer technical issues and cheating is almost non-existent. The security for remote proctoring remains high, and the different mode of administration has not changed the performance rates or results. For applicants, it is a more convenient and flexible solution. The level of satisfaction is comparable to the in-person experience, with some applicants reporting they felt a greater sense of control and comfort when taking the exam from their home.
The pandemic has opened more conversations about the role of regulatory exams. In the United States, the Fundamentals of Engineering exam, offered by the National Council of Examiners for Engineering and Surveying (NCEES), was delayed for several months in spring 2020. Now the computer-based exam is offered at in-person testing centres with some COVID precautions. By contrast, in the health care sector, exams were paused and alternate measures such as temporary waivers and provisional licensing became common practices to expedite how quickly practitioners could contribute to the pandemic response. In Canada, many health care professionals have had their in-person exams postponed on more than one occasion as the regulators and exam providers struggle to manage public health guidelines to limit gatherings and resolve technical challenges with new virtual delivery. Candidates are feeling stress and uncertainty about the inability to pursue licensure and express frustration about delays to their career plans.
In some cases, the pandemic has caused deeper scrutiny and reviews of current examination methods. In Florida, examinations for lawyers have been suspended multiple times and no online alternative has been offered. Court petitions to allow law school graduates in Florida to enter practice based on their educational credentials have been rejected. Other states began offering alternative pathways to licensure and may lead to a longer conversation and national evaluation of the role of bar exams. Earlier this year, the National Board of Medical Examiners in the United States agreed to permanently cancel one component of its medical licensure exam following a pause of its administration since May 2020 and a larger review of its purpose. 
For now, as the pandemic continues, exams for many professions are still being delivered remotely to avoid undue delays in licensing; it is unclear what the future of regulatory exam requirements will be or how they may be administered in different professions once pandemic restrictions have eased. Some regulators may continue offering their services completely remotely because the investments in remote exams have been made and it is an effective, flexible, and cheaper solution. Blended models that use a combination of in-person and remote examining may also become more common.
"The pandemic has challenged the traditional test centre model of delivering licensing exams and it will never be the same again," said Pope. Many regulatory bodies have adopted temporary fixes or pandemic plans to address exam challenges which may result in longer-term improvements. The pandemic forced the NPPE and its engineering regulators to build a system that ensures applicants can always pursue their licences. For the engineering regulators, the pandemic has shown how their exam providers can shift their model quickly so they can continue to focus on other registration processes and be better prepared for the next disruptive event. 
Resources:
American Medical Association. "USMLE Step 2 CS canceled: What it means for medical students." https://www.ama-assn.org/residents-students/usmle/usmle-step-2-cs-canceled-what-it-means-medical-students
Moline, Michael. "Amid Bar Exam glitches, Florida Supreme Court says no to letting young lawyers practice on the strength of their law degrees." Florida Phoenix. https://www.floridaphoenix.com/2020/09/03/amid-bar-exam-glitches-florida-supreme-court-says-no-to-letting-young-lawyers-practice-on-the-strength-of-their-law-degrees/
NCEES. "Latest information on COVID-19 response." https://ncees.org/covid-19/