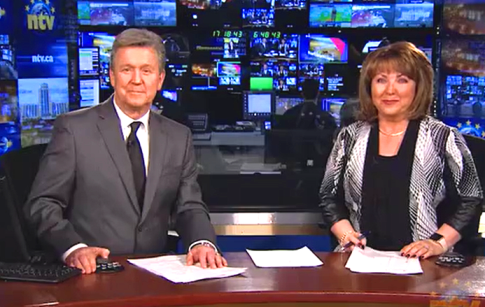 National Engineering Month invites young people across Canada to explore some the many different ways that people can get interested and involved in engineering. A number of recent news stories and upcoming events illustrate the wide range of fun, hands-on activities being organized from coast to coast to coast this month.
British Columbia
Numerous events are coming up across the province, including drawing contests, lab tours, and networking evenings. There will also be a special "Engineering in Space" event at the H.R. MacMillan Space Centre, where Engineers and Geoscientists of BC and local engineering students from UBC and SFU will teach participants about mini CubeSat satellites.
Manitoba
In Winnipeg, Engineers Geoscientists Manitoba has been planning multiple events inviting kids of all ages to try out engineering activities ranging from building structures out of gumdrops, to bridging a raging river using straws, to building a working circuit. A special contest known as Spaghetti Bridge will also let K to 12 students compete to build the strongest bridge using just pasta and glue – and watch it get tested to destruction! Notably, for every kilogram the bridges bear, Engineers Geoscientists Manitoba plans to donate $1 to Winnipeg Harvest.
Engineers Geoscientists Manitoba will also be raising awareness of the outstanding contributions of the engineering and geoscience disciplines to modern society through their multi-media campaign "An Engineer Was Here' / 'A Geoscientist Was Here."
Newfoundland-Labrador
After weeks of planning and construction,  students in St. John's participated in the 27th annual  bridge building competition, where they had the chance to test bridges to the breaking point using special equipment designed to measure stress. The APEGNL event saw some bridges, made only of popsicle sticks and glue, able to hold hundreds of kilograms of weight!
Ontario
On March 1, 2018, OSPE held its first annual #PEngDay, an official celebration of professional engineers in Canada. Professional engineers working in all disciplines, sectors, and regions of the province were formally honoured by the Legislative Assembly of Ontario. The Premier of Ontario, as well as many elected members of the Government, the Official Opposition, and the Third Party expressed their gratitude for the innovative and paradigm-changing work that engineers carry out every day to solve society's most complex challenges.
The Niagara chapter of the Professional Engineers of Ontario (PEO) hosted the fourth annual Design and Build Competition, where grade 10 and 11 students from across the city constructed wind turbines to explore principles of engineering and better understand the way that different engineering disciplines work together to construct complex projects.
PEO and Ontario Association of Certified Engineering Technicians and Technologists (OACETT) hosted an event at Eastview Secondary School introducing children to the joys of engineering on Saturday, March 3, 2018. Children in grades 5 to 8 made popsicle stick bridges, catapults, and mechanical grabbers. A school team also collaborated to construct a cardboard bridge capable of supporting 230 pounds.
Girl Guides in Thunder Bay had the opportunity to earn a special Engineering Crest at an event organized by OACETT. The exercise in building popsicle stick bridges offered a fun and practical way to explore the physical concepts that make for remarkable engineering feats.
Saskatchewan
On March 5, The Government of Saskatchewan recognized the significant role that engineers and geoscientists play in Saskatchewan by proclaiming March 4 to 10 Engineering and Geoscience Week. Speakers noted in their statement that "The work of the Association of Professional Engineers and Geoscientists of Saskatchewan (APEGS) has an impact on almost every sector in Saskatchewan including agriculture, construction, environment, forestry, manufacturing, mining, resources, utilities, health care, education, transportation and resources."
If you want to participate, be sure to check out our national event calendar, for events nearby you, or you can take the 2018 Fluor Engineering Challenge, which invites school-age students across North America to see how far they can launch a ball using simple objects such as cardboard, rulers, rubber bands, and paper clips.
Working in unison with regulators and organizations across the country Engineers Canada plays an integral role in sponsoring, promoting, and helping organize National Engineering Month events.