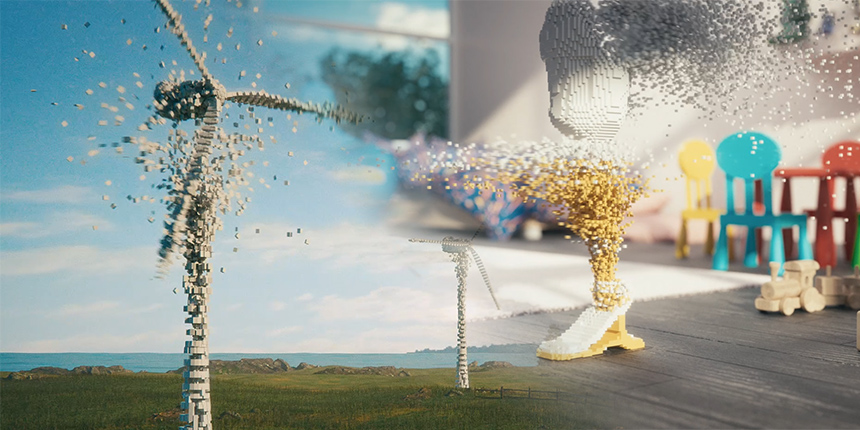 On Tuesday, Engineers Canada launched a new campaign that calls on Canadians to think differently about the value of engineers. Conceived in collaboration with Canada's engineering regulators, the "Building Tomorrows" campaign challenges Canadians to expand their perceptions of engineers—not just as builders of bridges and buildings—but as builders of solutions that make our world a better place. 
In a press release to mark the launch, Engineers Canada President Kathy Baig, MBA, FIC, ing., DHC, remarked, "This campaign is the product of many years of planning and hard work from our provincial and territorial partners." She continued, "It helps expand understanding about the central role that engineers play in building solutions to address some of the most daunting challenges we face as a country, including climate change, healthcare, urban planning and safe infrastructure." 
The centerpiece of the campaign is a 30 second spot that is airing on national specialty and conventional television over the next seven weeks.  The campaign uses building blocks—a familiar and well-understood tool—as a means to illustrate the many ways that engineers are building solutions that make a difference in our lives. 
From biomedical advances that create new hope for those facing a devastating diagnosis to infrastructure adapted for climate change that makes our cities safer and more resilient, Building Tomorrows features engineering ingenuity across every touchpoint in our lives and showcases how engineers make all of our lives better. 
Everyday impacts of engineers 
The campaign is supported with a campaign website at buildingtomorrows.ca which highlights case studies of unexpected and impactful ways engineers are making a difference. They include: 
To help people with disabilities increase their independence and confidence, engineers are creating prosthetics that use sensors to detect muscle contractions in amputees and allows them to control their prosthetics with their own natural movements. 
To reduce our dependence on fossil fuels and ecologically harmful substances, engineers are developing new geothermal power plants that use the natural heat of the earth to generate energy more effectively and efficiently. 
To help create safer work environments in dangerous industries like mining and construction, engineers have been developing wearable technology to help monitor environmental conditions and alert wearers if they're exposed to dangerous levels of heat, radiation, or toxicity. 
Visit our Case Studies page to learn more about all the ways engineers are having an impact on the lives of Canadians and building better tomorrows for us all.