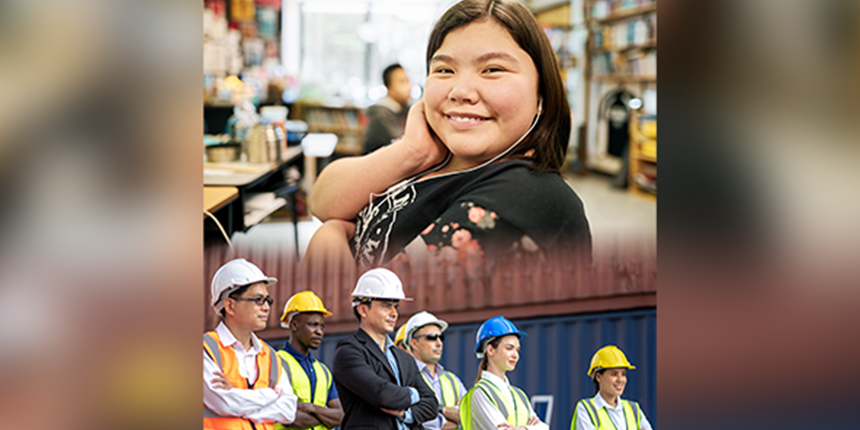 A new report commissioned by Engineers Canada and completed by Big River Analytics about Indigenous inclusion in engineering explores the experiences of Indigenous engineers in three provinces from their formative years, including their upbringing and early education, through to their professional experiences.  
The report's authors undertook a survey of the membership of three engineering regulators who volunteered to participate in this pilot research project: Engineers Geoscientists Manitoba, Engineers and Geoscientists BC, and the Association of Professional Engineers and Geoscientists of Saskatchewan (APEGS).   
Among its findings at the professional level, the report suggests the existence of a pay gap. Controlling for a number of demographic factors, the survey results found that the average salary of Indigenous engineers is seven per cent lower than non-Indigenous engineers. This pay gap was even greater for engineers who are not cisgender men. The report also compared the current distribution of Indigenous and non-Indigenous engineers in senior and managerial roles, and found that non-Indigenous engineers are more frequently represented in positions of higher responsibility.   
The survey also inquired about Indigenous engineers' experience in their post-secondary education, and found that the most commonly identified challenges facing Indigenous engineers during their studies were financial challenges and loneliness/isolation, and that monetary support, tutoring, and academic support would have been most helpful. Notably, the report found that every Indigenous engineer who participated in an Indigenous engineering access program when they were a student found that it had a profound and positive impact on their journey to becoming an engineer.  
The survey further asked respondents about their formative years leading up to post-secondary education. Indigenous engineers identified discrimination as the biggest challenge to pursuing math and science in high school, and that STEM outreach programs would have made it easier for them to pursue engineering. Often, Indigenous engineers identified that having a positive role model, such as a family member, mentor, or teacher who encouraged them to pursue engineering, was instrumental in their journey.  
Based on the findings and analysis of the survey results, the report provides considerations for how to best support Indigenous inclusion in the engineering profession, improve supports, and reduce barriers to Indigenous engineers in their formative years and post-secondary education. Among its recommendations, the report recommends further research into the barriers to licensure, employment, and education; training, including efforts to facilitate cultural learning and anti-Indigenous racism training; ensuring that mentorship and networking opportunities for Indigenous engineers are widely available and accessible; and programming that offers financial, tutoring, and other supports to Indigenous students, as well as Indigenous access to engineering programs.  
This report and project was guided by the advice of Engineers Canada's Indigenous Advisory Committee, and builds on a 2020 report commissioned by Engineers Canada and completed by Big River Analytics that analyzed secondary data to get a better understanding of the representation of Indigenous engineers in the workforce.  
Read the complete report on Indigenous inclusion in engineering on Engineers Canada's website.