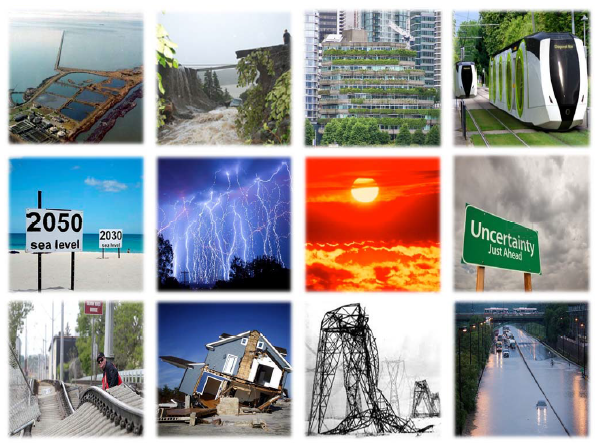 A new report has identified a number of barriers to climate change adaptation in Canada, ranging from inconsistent climate change guidance at the provincial and federal levels, to a need for municipal direction on risk tolerance, to a lack of funding to implement adaptation initiatives.
The report, released last month by the Infrastructure and Buildings Working Group (IBWG), assesses the state of climate change adaptation in Canada and the adaptation activities underway in the infrastructure and building sectors.
The report draws on literature reviews and input from a wide variety of key infrastructure and adaptation experts in Canada to identify gaps, and potential opportunities to address them.
A number of extreme weather events over the past five to 10 years—such as the 2013 Alberta and Greater Toronto Area floods and others—have demonstrated the vulnerability of infrastructure to such events. Many municipalities and senior levels of government have recognized their infrastructure's vulnerability to climate change, and have begun to take steps to improve the resiliency of their infrastructure through adaptation.
The objective of the IBWG study was to identify these actions in order to get a sense of the current state of climate change adaptation actions across Canada. The study placed an emphasis on water infrastructure, transportation systems, engineered and non-engineered buildings, and other infrastructure, with a focus on how adaptation actions on these infrastructure systems impact public and community services, and the people who depend on them.
In identifying a wide range of barriers to climate change adaptation in Canada, the report compiles a list of 62 opportunities or next steps for the multitude of actors involved in adaptation actions, from the federal, provincial, and municipal governments, to private companies, associations, and citizens.
The report is available on the Engineers Canada website. A French version of the report will be made available later in 2017.
The IBWG was established by the Institute for Catastrophic Loss Reduction and Engineers Canada—in consultation with Natural Resources Canada—in 2013. Comprised of federal, provincial, private industry, and non-governmental representatives, the IBWG's purpose is to build capacity, generate evidence and provide outreach to increase the capability of infrastructure managers, municipalities, builders, insurers, engineers and other relevant stakeholders to adapt and facilitate adaptation to climate change.
AMEC Foster Wheeler and Credit Valley Conservation Authority were engaged to complete the State of Play report with funding by Natural Resources Canada.
Questions about the report or the IBWG, can be directed to David Lapp, FEC, P.Eng., IRP, Engineers Canada's Practice Lead, Globalization and Sustainable Development.