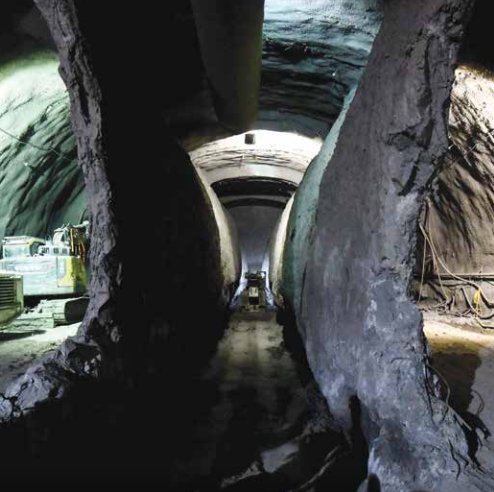 In January, ReNew Canada published its annual "Top 100: Canada's biggest infrastructure projects" report, which features a list of the largest Canadian infrastructure projects currently underway.
Topping the list were Toronto's $15.334 billion on-corridor GO expansion projects, a series of P3 initiatives that will provide core infrastructure and services needed to run all-day-service throughout the Greater Toronto and Hamilton Area network at a frequency of 15 minutes. Two other Ontario-based projects—the Bruce Power Refurbishment ($13 billion) and the Darlington Nuclear Refurbishment ($12.8 billion)—rounded out the top three, while other projects from Newfoundland and Labrador, British Columbia, Manitoba, and Quebec joined several more from Ontario in the top ten.
Taken as a whole, these projects represent an enormous investment in Canada's future. According to Andrew Macklin, Managing Editor for Renew Canada, the 2020 Top 100 infrastructure projects account for over $240 billion in investments, a substantial increase from last year's $216 billion. In the editor's note on the report, Macklin also notes of the figures that they "could easily increase in the coming years, as completed megaprojects are replaced by those lining Ontario's P3 Market Update and grandiose plans for continued megaprojects spending in British Columbia and Quebec." These numbers are all-the-more staggering, given that just a decade ago, the combined project total was $68 billion.
Notably, the Top 100 report accounts exclusively for projects where costs have been made publicly available—projects whose costs are still estimated are not featured. Not surprisingly given its size and population, Ontario led in the number of entries on the list, with 43 projects across buildings, energy, transit, transportation, and other sectors. Quebec, BC, and Alberta also featured prominently, with 17, 16, and 14 projects respectively. Within the 21 sub-sectors covered in the report, light-rail transit, health care, and highway projects, accounted for more than 40 per cent of projects.
To see the full report and learn more about projects from previous years, visit top100projects.ca.