Amid a global pandemic, repaying student debt has remained a significant burden for graduates.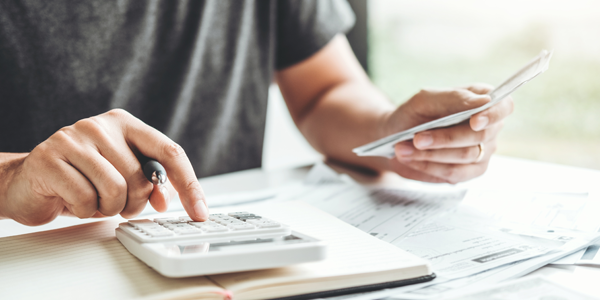 Amid a global pandemic that has shaken the economy, repaying student debt has remained a significant burden. Borrowers are faced with added pressures of an uncertain job market and increased unemployment, challenging their repayment commitments.
As a result of the COVID-19 crisis, many students and recent graduates have been impacted by job loss or the cancellation or delay of work placements. According to Statistics Canada, from February to April last year, the employment rate fell by 23.6 percent among students aged 20-24. With the loss of income, some students may be accumulating even more debt to compensate. Meanwhile, recent graduates face similar difficulties in finding employment during these economic conditions.
Earning a post-secondary degree in engineering opens a world of opportunities that can lead to a prosperous career and financial security. But to achieve these advantages, many students depend on financial assistance to fulfill their educational goals. This can result in lingering student debt for many graduates.
According to Statistics Canada, the average Canadian graduate, including engineering students, finishes school with more than $26,000 in student debt. These numbers do not account for the additional debt students may have with private loans, lines of credit, and credit cards. For engineering students, the average annual domestic tuition fees are approximately, $8,000, compared to an arts degree at approximately $6,000.
Canadian engineering programs are also a popular choice for international students, who pay approximately four times more in tuition than domestic students. Engineers Canada's latest enrolment and degrees awarded report highlights that there were 15,278 international students enrolled in undergraduate engineering programs in 2019, accounting for 17.3 per cent of total enrolments. These students pay an average of $33,703 in tuition per year.
With all things considered, many students have amassed considerable debt throughout their studies. Such debt takes an average of 10 years to pay off in full, suggests the Canadian Student Loan Program.
During the pandemic, the federal government instituted measures to assist those in repayment of their student loans. From March 2020 to October 2020, the government suspended student loan repayments and interest for six months. This was an important action that supported many of whom are struggling with unemployment and underemployment.
Rising tuition fees for both domestic and international engineering graduates, coupled with the economic challenges of the pandemic, makes financial planning essential. Implementing a good payback strategy can assist with the load of student debt.

Engineering Life is an occasional series that explores the human side of engineering through stories and insights in the lives of engineers. This series is supported by affinity program partner TD Insurance, a trusted partner dedicated to helping engineers and geoscientists get access to preferred insurance rates on car, home, condo and tenant coverage.
For more information or to get a quote visit www.tdinsurance.com/engineerscanada or call 1-866-293-9730.