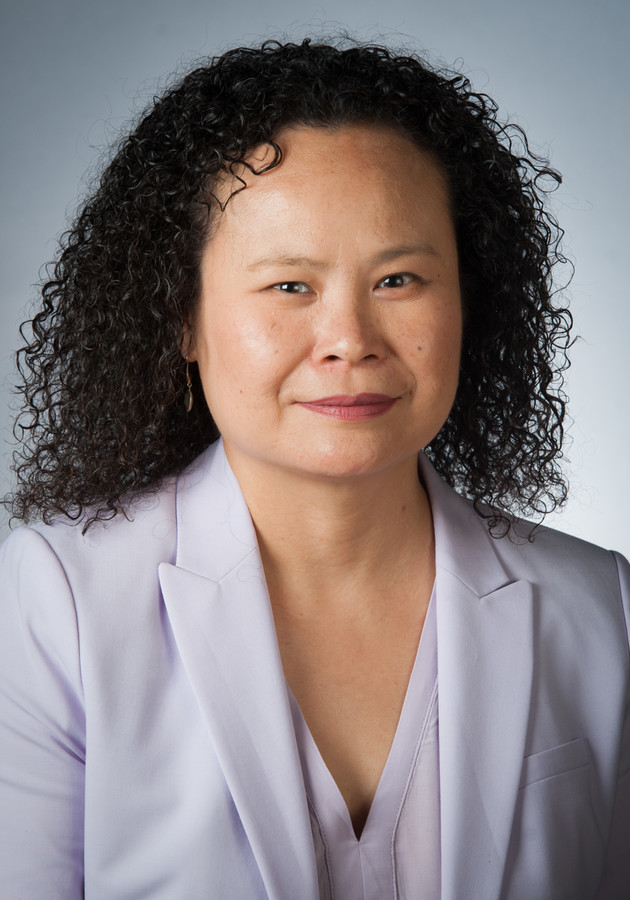 We recently spoke with Amy Hsiao, 30 by 30 Champion for University of Prince Edward Island (UPEI), about the remarkable work that she and Glenda MacKinnon-Peters, 30 by 30 Champion for Engineers PEI, are doing to increase the number of women licensing as engineers in their province.
What are some highlights from your 30 by 30 work would you like to share with us?
In October 2018, Glenda and I organized a workshop on "Creating a Gender Inclusive Workplace" that was well attended by UPEI Faculty of Sustainable Design Engineering students, engineers, Engineers PEI, and women in other STEM fields on PEI. This was a joint initiative by the PEI Interministerial Women's Secretariat, Engineers PEI, and UPEI's Faculty of Sustainable Design Engineering (FSDE).
The FSDE has started a summer research opportunity for girls in grades 11-12 to conduct a research project with a woman faculty member or graduate student in engineering, called Promoting Girls in Research in Engineering and Sustainability (ProGRES). This program is highly selective and the ProGRES girls are awarded a stipend while gaining mentorship and learning what engineering is over a five-week period in July-August. This program has been supported by an NSERC PromoScience grant and UPEI's Alumni and Engagement. It has been very successful in recruitment, as the ProGRES girls also speak about their experiences and explain to their peers what Engineering is!
Additionally, I have coordinated Engineers PEI and UPEI FSDE Women in Engineering lunches, study breaks and socials, and, most recently, breakfasts. UPEI FSDE has participated in Go Eng Girl Day and Go Code Girl Day since 2017, as one of 20+ Canadian universities reaching out to girls in grades 7-10. I also hold Girl Guides badge events, on "Magnets" and "Energy" in engineering, and I continue to develop more of these outreach activities for girls ages 5-11.
What do you see as the key barriers to achieving 30 by 30?
The main barrier is having junior high girls who are strong in math and science, or have an interest in math and science, experience what engineering is so that they know it is a great career choice and a rewarding major in university. Women are not underrepresented in biology or chemistry, and most of the time girls in grades 7-12 don't know that engineering is even an option, so they go into the sciences. That message and the encounter with women engineers and engineering students is critical. If we have a 50:50 ratio of women engineering students, it is very likely that we will achieve 30 per cent of newly licensed engineers by 2030.
What are the most important things you've learned as a 30 by 30 champion that others would benefit from knowing?
We are more effective when we work together as women.
We are more effective when men are working with us, in speech, actions, ideas, towards balance and equity, equality, and inclusion in gender.
Our actions are more effective than our words: focus always on competence in our profession and highlight each other's achievements and quality work.
Be able to articulate carefully and clearly what the issue is: underrepresentation of women in engineering. This leads to other issues of stereotypes and biases, but underrepresentation is the root.
What do you think it will take to achieve 30 by 30 nationwide?
We need to start developing an early understanding in 10 to 18-year-old girls about what an engineer actually does, provide more and truly meaningful interactions with women engineers and role models, and provide hands-on experience and not only knowledge of "STEM." If we need to, when appropriate, we must also separate out engineering from "STEM" in recruitment, especially in clubs, events, and outreach activities. Finally, we should be demonstrating how engineering will lead to a respected, well-paying job, but more importantly, to a career that will make a more sustainable world to live in for everyone.