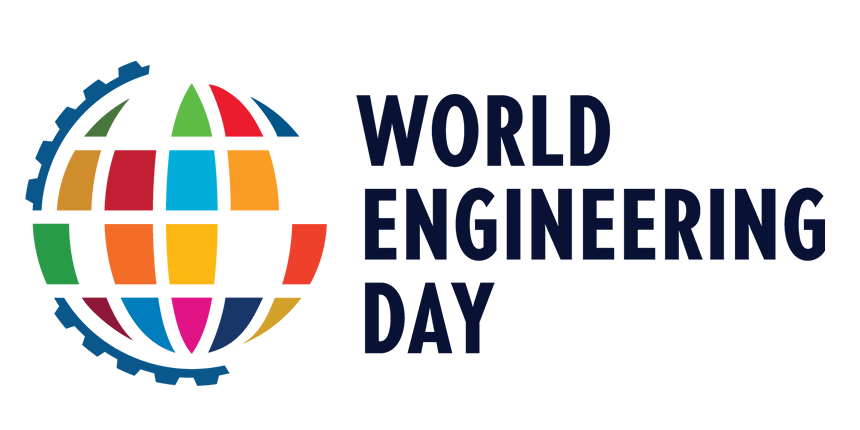 Each year on March 4, people from across the globe celebrate UNESCO's World Engineering Day for
Sustainable development. The day is dedicated to commemorating the work engineers are doing around the world and raising awareness of the role of engineering in mitigating the impacts of climate change and advancing sustainable development.
This year's theme, Build Back Wiser – Engineering the Future, was a great success, featuring the very first 24 hour live broadcast of a Global UNESCO Day. The broadcast followed World Engineering Day 2022 around the globe to showcase how engineers in different parts of the world were celebrating and being recognized for their work. From Australia to Costa Rica and several countries in between, the program hit eight major regions over 24 hours. Topics for the day focussed on the role of engineers and engineering students in tackling some of the world's greatest problems and creating a better future through innovation and sustainability.
Also on World Engineering Day, Engineers Canada hosted a panel discussion Shaping our Future: Engineers' Role in Addressing Climate Change, with opening remarks from Senator Rosa Galvez. The panel brought together leaders from the engineering community representing academia, regulators, the non-governmental sector, and engineering students. The recording of the panel discussion and the questions and answers session is now available here.
World Engineering Day is also an opportunity to engage young people. In addition to the new 24-hour live streaming of engineering events, the new global World Engineering Day Hackathon, a world first event, also took place, bringing together young engineers and engineering students from every continent.
As one of the most successful engineering events to date, this year's celebration of the day reached more than 56 million people on social media. The entire 24-hour recording can be viewed at worldengineeringday.net and is available for the next nine months.