Championing Change in the Workplace
May 24, 2023, 8:30am-6:00pm AT
Halifax, NS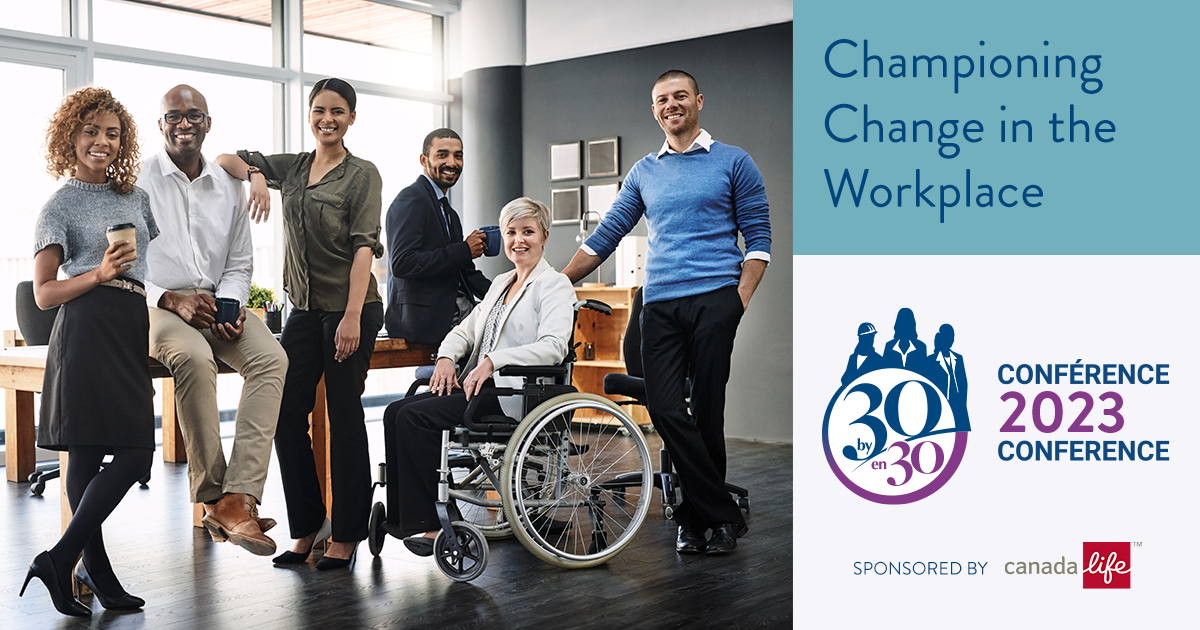 Registration closed Monday, May 15, 2023, at 8:00 a.m. ET.
For accommodations at the Halifax Marriott Harbourfront Hotel, use this link for a special conference rate.
The 30 by 30 Employer Leadership Summit is happening on May 24! We are partnering with Engineers Nova Scotia to bring you a full-day event on making change through employer leadership. The summit will include discussions on allyship and championing EDI, particularly within engineering firms and companies.
The theme of the 2023 conference is Championing Change in the Workplace to bolster belonging among equity-deserving groups, and to shift engineering workplace culture for the better. The Conference will build awareness and skills related to inclusive leadership, intersectionality, positionality, emotional intelligence, conscious inclusion, and allyship.
*Although masking is no longer mandatory it is strongly recommended. Some individuals may choose to keep wearing masks in places where they are not required; please be kind and respectful of others' choices. It's important to remember that wearing a mask is something we can all do to help to protect and care for those who remain at higher risk of severe outcomes from COVID-19, and help stop the spread of respiratory illness.
8:30-9:00: Welcoming remarks
9:00-10:00: Keynote Address by Celina Caesar-Chavannes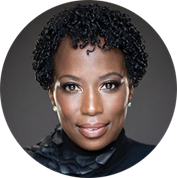 Celina Caesar-Chavannes is a business consultant, coach, and international speaker who currently serves part time as the Senior. Advisor, EDI Initiatives and Adjunct Lecturer at Queen's University. Her new memoir, "Can You Hear Me Now?" was published by Random House Canada in February 2021 and was selected as a finalist for the 2021 Shaughnessy Cohen prize for political writing and a book award finalist for the Speaker of Ontario Legislature. Her new leadership development app, MaximizingU, is available on Google Play and the App Store.
Celina was the former Member of Parliament for Whitby, Parliamentary Secretary to Prime Minister Justin Trudeau, and Parliamentary Secretary for International Development. During her term as a Member of Parliament, Celina was awarded several distinctions including a feature in the April 2018 edition of O (Oprah Winfrey) Magazine entitled, "What would you stand up for" and named Chatelaine Magazine's Woman of the Year (2019).
She has a Bachelor of Science, an MBA in Healthcare Management, an Executive MBA from the Rotman School of Management, and is currently enrolled in a neuroscience PhD program at Queen's University exploring the intersection of empathy, leadership, and equity. Celina is also a [Deepak] Chopra Certified Health and Meditation Instructor, and bases much of her work on Ayurvedic principles, as well as self-awareness and development.
Prior to politics, Celina founded Resolve Research Solutions, Inc. – a research management consulting firm with the aim to provide research, consulting and education services to organizations seeking equity and advancing progress for those with multiple intersecting identities.
10:00-11:30: Allyship Workshop
Join Jocelyn Peltier-Huntley for an allyship workshop which will teach participants: relevant terminology,  the case for EDI in the engineering profession, how to differentiate between systemic and individual bias, to identify proactive and reactive allyship actions, and to explain their roles and responsibilities in disrupting bias.
Introductions 
Dr. Tim Joseph, P.Eng., FCIM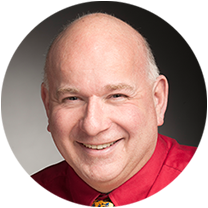 Tim is the current Engineers Canada Board 30 by 30 Champion. An Alberta Director (APEGA) to the Board and a former university professor and associate dean, he has been a longtime advocate of equity, diversity and inclusion. His commitment to sustainable community engagement, the right to self governance for Indigenous peoples, and the opportunity for all to access STEM careers, not just within Canada but globally, has spanned communities, corporations, and governments, from private to diplomatic circles to the United Nations. Now in failed retirement as an active professor emeritus, engineering consultant, advocate, and moreover volunteer voice, Tim continues to mentor the next generation of women to become engineering leaders with a stronger global presence for a healthier world. 
A proponent of sustainable closure for the global resource industry, Tim's counsel has been sought by the United Nations, Ministers of Energy and Mines in Peru and across Latin America, and Canada's ambassadors in Peru, Bolivia, Ecuador, Argentina, Colombia, and the Dominican Republic. His most recent sustainability work in East Africa was the development of a regional position on green steel in conjunction with the Commonwealth Secretariat. 
As Professor Emeritus, Mining Engineering, and the former Associate Dean, Faculty of Engineering at University of Alberta, having trained over 50 M.Sc. and PhD graduates comprising 40 per cent women from all parts of the world, and thousands of engineers with 50+ journal and 200+ conference papers, Tim continues to mentor the next generation of resource industry leaders. He is also Ambassador to the Canadian Institute of Mining (CIM), a former multi-term vice-president of CIM and one of the founders of the Surface Mining Association for Research & Technology (SMART), now the Global Mining Group (GMG), focused on safety and innovation. Tim was awarded the CIM Distinguished Service Medal for his lifetime contributions to the global mining industry in 2011, a CIM fellowship in 2009 and the SMART Distinguished Service Award in 2013. 
Known worldwide for his expertise in dipper and bucket design based on site specific machine performance, the rapid dampening suspension system, tire performance and life metrics, and ground – equipment interactions; Tim Joseph remains the Principal Engineer, JPI Ltd. mine equipment & engineering; working for his wife of 32 years, Laura, the chief operating officer of JPI, serving the global mining industry (www.jpicanada.com). 
Speaker 
Jocelyn Peltier-Huntley M.Sc. P.Eng.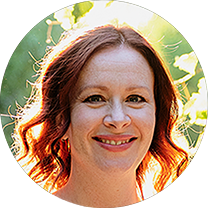 Jocelyn Peltier-Huntley is an EDI researcher and professional mechanical engineer with nearly 20 years of experience leading change. Jocelyn has been recognized by Engineers Canada as an EDI Champion and by Vanier Canada for her leadership capacity. Through her business, Prairie Catalyst, Jocelyn is driven to create awareness and remove roadblocks so that all individuals and organizations can realize the benefits of inclusion and achieve their full potential. She helps her clients lead change through uncovering problems, establishing common understanding, and implementing practical solutions. Jocelyn supports leaders to make changes with a consultative and collaborative approach that engages key stakeholders.
Jocelyn has a B.Sc. with distinction in Mechanical Engineering and a M.Sc. in Interdisciplinary Studies from the University of Saskatchewan. She is a 2021 Vanier Scholar and is working with International Minerals Innovation Institute and Mitacs on her PhD project, titled "Activating Allies." After spending 13 years of her career working at Canadian mining and mineral processing sites in technical and leadership roles, Jocelyn is now expanding her social impact potential by leading and inspiring positive change through EDI research, facilitation, public speaking, and consulting.
11:30-12:30: Lunch
12:30 – 1:30: Keynote Address with Angela James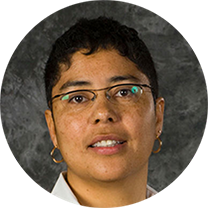 Angela was a member of the Canadian Women's Hockey Team for 10 years, winning a remarkable four World gold championships and four International Pacific Rim championships. In addition, she was a member of the 1992 and 1994 Canadian Women's Roller Hockey Team which won gold at the World Championships. Angela is an honoured member of the Seneca College Hall of Fame, the Ball Hockey Hall of Fame and the Ontario Colleges Athletic Association (OCAA) Hall of Fame, a Seneca Distinguished Alumnist and has had her sweater retired by Seneca College and the Toronto Aeros Hockey Club. In 2012 she was awarded the YWCA Women's Distinguished Award. In three seasons with the Seneca Scouts, Angela was a three-time OCAA Scoring Champion, two-time OCAA All-Star and three-time team MVP. Angela is the OCAA's all-time leading scorer with over 50 goals, amazingly reaching this mark while playing mostly defense. Angela was inducted to the Black Sports Hall of Fame and in 2008 was one of the first females in history to be inducted into the International Ice Hockey Hall of Fame (IIHF). Angela just recently was inducted into the Canada Sports Hall of Fame and an arena has been named after her in Flemington Park.
In 2010, Angela, along with American Cammi Granoto, was the first female to be inducted into the Hockey Hall of Fame. Currently, Angela is a member of the NHL/NHLPA Female Hockey Advisory
Committee and in 2010, 'Angela James The First Superstar of Women's Hockey,' a biography of her accomplishments and life, was published.
1:30-1:45: Break with entertainment
1:45-2:45 CEO Panel Discussion
This session will feature a panel of C-suite executives from various engineering organizations. They will discuss the EDI and social justice work in which they engage, and the challenges and successes of these initiatives. The audience will be encouraged to recognize their responsibilities to catalyze and enact culture change.
Introduction
Jeanette Southwood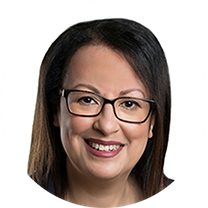 Award-winning engineer and leader, Jeanette Southwood is Vice President, Corporate Affairs and Strategic Partnerships at Engineers Canada. Before joining Engineers Canada, she led the Canadian Urban Development & Infrastructure Sector and the Global Sustainable Cities teams at an international consulting firm where she was the first Black woman to be appointed to the senior leadership position of Principal globally in its 50-year history at that time. At Engineers Canada, Jeanette's team's portfolios include: Belonging and Engagement; Communications; and Public Affairs, Government Relations and Public Policy. Also a longtime and dedicated volunteer with a number of organizations and on several boards over the years, Jeanette is a Fellow of Engineers Canada, a recipient of the Province of Ontario's "Leading Women Building Communities Award," an inductee into Professional Engineers Ontario's Order of Honour, and a recipient of the Governor General's Sovereign's Medal. Jeanette is a Fellow of the Canadian Academy of Engineering, which recognizes engineers contributing in exemplary ways towards their disciplinary fields and the wider community. She has received an Honorary Doctorate as well as the Ontario Professional Engineers Awards' Engineering Excellence Medal. She was also honoured as one of Canada's Clean50 for her work and dedication to sustainable development, leading change, championing innovation, and changing our world for the better. Jeanette has been inducted into the University of Toronto's Engineering Hall of Distinction and was twice named one of WXN Canada's Top 100 Most Powerful Women, as well as being recognized as one of the Women of Innovation. She was appointed by the federal government as an Honorary Captain of the Royal Canadian Navy, the first affiliated with the Naval Engineering Community. Jeanette sits on the TD Insurance Advisory Board on Climate Change. 
Moderator 
Dharminderpal (Pal) Mann, CD, FCSSE, P.Eng., ICD.D.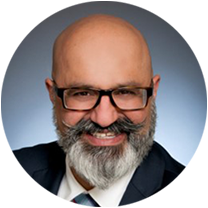 Pal is a civil engineering graduate of the Royal Military College, Class of 1987. He served for over 32 years as an officer with the Royal Canadian Engineers, with the opportunity to deploy on operations in the Balkans with both the United Nations and NATO.    
Pal spent the next five years with the Association of Professional Engineers and Geoscientists of Alberta focused on assisting engineers and geoscientists with the standards of practice, auditing, and continuing professional development.   
In February 2020, Pal joined Engineers Nova Scotia. As the CEO & Registrar, Pal is responsible to the elected Council, and 8,500 engineers and engineers-in-training, for guiding and resourcing the staff team to meet the association's strategic plan and day-to-day operations, focused on fulfilling the association's regulatory obligations to Nova Scotians.  
In 2022, Pal was honored to be appointed as a Fellow of the Canadian Society of Senior Engineers, and in 2023 he successfully completed the ICD.D. program. 
Speakers 
Katrina Lee-Kwen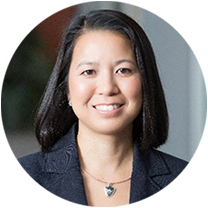 Katrina Lee-Kwen is responsible for protecting and building Canada Life's leadership position in non-par insurance by offering a range of insurance solutions targeted and meeting the needs of all Canadians. She also maintains overarching leadership of Individual Customer's digital strategy by ensuring alignment to our overall strategy and delivering on business outcomes. 
Katrina has worked at the company for 30 years and has spent the last 20 years in various senior individual insurance roles, including claims, underwriting, pricing, product development, reinsurance and expense management. 
Katrina graduated from the University of Manitoba with a Bachelor of Science degree. She is a Fellow of the Society of Actuaries (FSA) and a Fellow of the Canadian Institute of Actuaries (FCIA). She participates in the Diversity Leadership Council at Canada Life as executive sponsor for the Black and People of Colour employee resource group. She is a strong proponent that everyone, regardless of their circumstances, should have the opportunity to meet their potential and recognizes that an unlevel playing field can provide greater obstacles for some. 
Denise Pothier, P.Eng.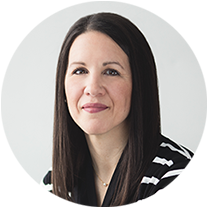 Denise's background is in chemical engineering, and she has more than 30 years of experience in the energy and resource sector, working in regulatory compliance, quality assurance and management systems, process engineering, and risk assessment. She's currently the vice president of Practice Services and Stantec's first-ever vice president of Indigenous Relations. Born and raised in Nova Scotia, with French Acadian and Mi'kmaq heritage, Denise is a firm believer that a diverse and representative employee base—led by a diverse and representative leadership team—enhances and strengthens the cultures of quality, innovation, and health and safety within an organization. 
Denise sits on several boards and national Indigenous advisory councils and is currently the President for Engineers Nova Scotia. She is a Fellow of Engineers Canada and was named one of Canada's most powerful women by the Women's Executive Network, and the top 150 Canadian Women in STEM by hEr VOLUTION. Denise was also named one of the 50 most inspirational women in technology in Canada by Inspiring Fifty.  In recognition of her community work, Denise was recognized by Dalhousie University as an Arum award recipient, as well as a J.D. Fraser Service Award recipient from Engineers Nova Scotia, and is an alumnus of the 2022 Governor General's Leadership Conference.  
A believer in life-long learning, Denise recently completed an MBA from Athabasca University, and she attends a multitude of educational conferences and events annually. She also spends quality time with her family and friends at her family ocean-side cottage. 
John Flewelling, P.Eng.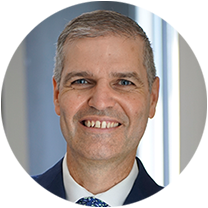 John Flewelling, P.Eng., is President & CEO of CBCL Limited, a multi-discipline engineering consulting firm offering professional services across Atlantic Canada, Ontario, and international markets. Established in 1955, CBCL has grown to more than 400 staff under an employee-owned structure. The firm is part of Canada's Best Managed Companies with Platinum designation and is one of Atlantic Canada's Top Employers and Canada's Top Small & Medium Sized Employers. 
John holds a B.Sc. Eng. (1991) in Civil Engineering from UNB and currently leads the management of the firm's operations, business development activities, and strategic efforts. With more than 30 years of experience in the consulting industry, John's principal field of expertise includes municipal engineering, water, wastewater, and transportation infrastructure. John has participated on a number of professional and charitable boards including Past President of ACEC-NB (Association of Consulting Engineering Companies – New Brunswick) and currently serves on the National CEO Forum Steering Committee for ACEC Canada. 
CBCL has experienced recent growth implementing strategic initiatives with a focus on improving the client experience, recognizing the importance of equity, diversity, and inclusion, and creating excellent career opportunities for CBCL employees. One of the recent strategic initiatives was the development of the IDEAS group at CBCL promoting inclusion, diversity, equity, advisory, and support to employees. CBCL has established staying power in a competitive marketplace by investing in their people and the communities where they live. 
2:45-3:00: Break with food
3:00-5:00: Workshop on Employer Experience
This interactive session will illustrate the nuances of intersectionality and the importance of this in implementing non-performative and transformational EDI actions. Throughout the session, attendees will establish a baseline of employer experiences in anti-oppression work and discuss accountability and responsibility in culture change. Through sharing knowledge, this session will allow participants to identify the common challenges and opportunities for collaboration.
Sharon Nyangweso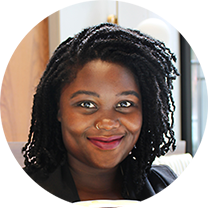 The Founder and CEO of QuakeLab, a full-stack equity and justice agency, Sharon Nyangweso specializes in a radical new approach to diversity and inclusion that is measurable,strategic, and based on a strong foundation of design thinking. A leader in empathetic community engagement and moving inclusivity from aspiration to action, Sharon is a regular contributor and panelist on CBC radio and television, Rabble.ca, Live 88.5, and CTV. An immigrant from Kenya who has lived and worked in Canada for nine years, Sharon has worked across sectors with organizations in 11 countries.
Harar Hall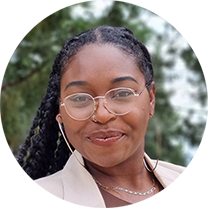 Special Projects and QuakeCare Specialist Harar Hall (they/them) is a graduate of the Norman Paterson School of International Affairs. Harar's expertise varies including: global politics, international affairs, comparative political analysis, community organizing, queer and Black liberation movements, anti-oppression, sexual violence advocacy, transformative justice and arts advocacy. As a facilitator, writer, researcher and creative they endeavor to use all of the skills and experiences at their disposal to work towards community healing.
5:00 –6:00: Cocktails/Networking Event
This networking social will allow guest to indulge in a variety of hors d'oeuvres, drinks, and live entertainment as they continue to get to know each other.
Sponsored by