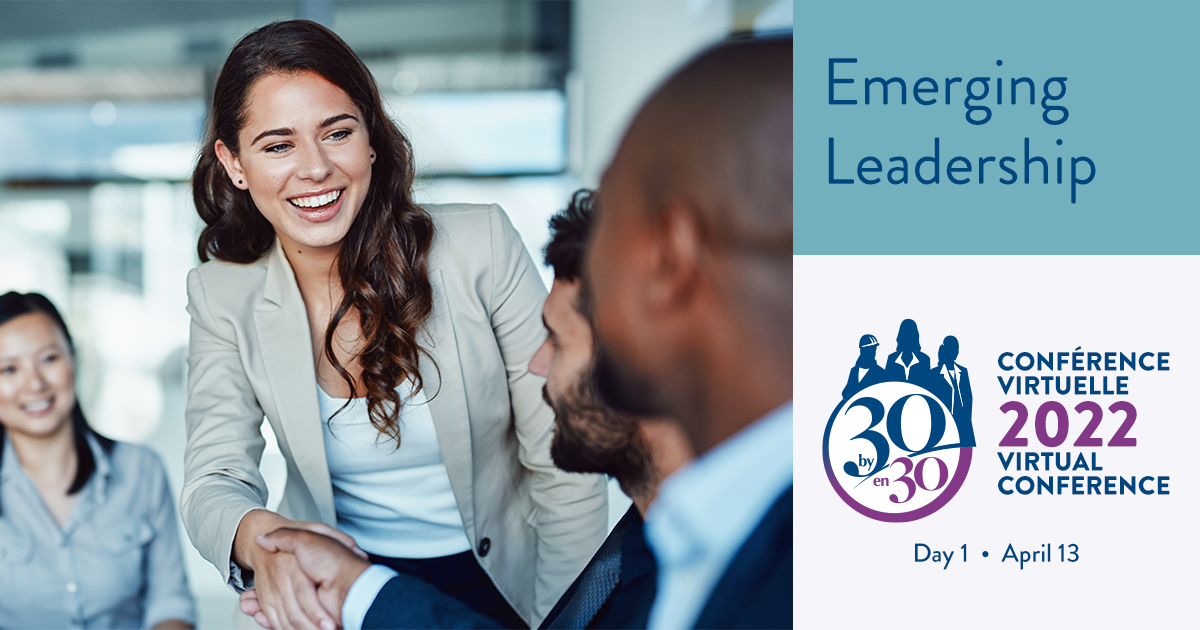 12:00-2:00 p.m. ET 
Pay Equity Commissioner Keynote and presentation by the Association of Professional Engineers and Geoscientists of Alberta's (APEGA) on retention and advancement of women in the industry project 
To open this year's 30 by 30 virtual conference, a gathering for 30 by 30 Champions, engineering leaders, engineers, and those working to advance gender equity in engineering, Engineers Canada invites you to join a discussion of the current state of gender equity in the workplace and the research being undertaken in the engineering profession.  
This year's conference will be opened by Karen Jensen, Pay Equity Commissioner of Canada. The Commissioner will discuss the role of pay equity in creating a culture of inclusion in the workplace.  
Mohamed El Daly of the Association of Professional Engineers and Geoscientists of Alberta (APEGA) will present on their Women and Gender Equity Canada (WAGE) Grant Project. The project focuses on identifying elements of work culture and practices that can be improved to increase the retention and advancement of women in industry. 
To wrap up the day, join us for a panel discussion on workplace gender equity.  
Recording
Keynote
Karen Jensen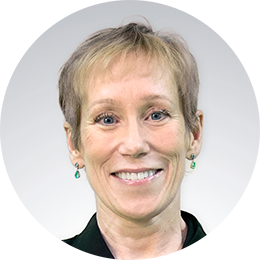 Karen Jensen is an experienced lawyer who is widely recognized as an expert in human rights, labour, and employment law. Having represented unions, employers, and the Canadian Human Rights Commission in pay equity disputes at different points in her career, Ms. Jensen has developed a deep appreciation for all perspectives on this important issue. In addition, as a full-time member of the Canadian Human Rights Tribunal from 2005-2009, Ms. Jensen adjudicated and mediated human rights disputes, including pay equity matters, in both official languages. 
Prior to joining the Commission, Ms. Jensen was a partner at Norton Rose Fulbright LLP and was the National and Local (Ottawa) Chair of their Labour and Employment group. Previously, she was an assistant dean of the Faculty of Law at the University of Ottawa, where she taught dispute resolution. 
Ms. Jensen is known for her collaborative and respectful approach to her work. She was recently elected by her peers to the American College of Labor and Employment Lawyers in recognition of the civility, collegiality, and professionalism she has demonstrated throughout her legal career. 
Before her legal career, Ms. Jensen worked for six years with marginalized women and sexual abuse survivors in social service agencies in both Winnipeg and Toronto. She has been a volunteer and a member of the Board of Directors of a centre for the homeless and an agency supporting people with disabilities for many years. 
Ms. Jensen holds a Bachelor of Arts from the University of Winnipeg, a Masters in Psychology from the University of Toronto, and a Bachelor of Laws from Western University. She is a member of the Law Society of Ontario.
 
Ms. Jensen is fluently trilingual in English, French, and Spanish. 
WAGE Grant Presentation
Mohamed El Daly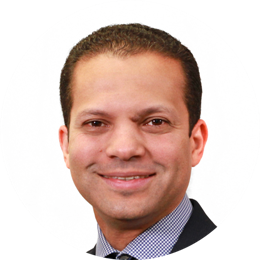 Mohamed El Daly, M.Sc., P.Eng.,  is Director, Outreach and Product Services at APEGA. In his role, Mohamed oversees APEGA's outreach, and diversity and inclusion portfolios while providing guidance to hundreds of volunteers in APEGA's 10 branches across the province. Mohamed is a registered professional engineer (P.Eng.) with APEGA, holds a Master's degree in civil engineering, and is a graduate of Cornell University's Diversity and Inclusion program. He also holds a Canadian Certified Inclusion Professional (CCIP) designation from the Canadian Centre for Diversity and Inclusion (CCDI) and was recognized by CCDI in 2020 as the Diversity and Inclusion Practitioner of the Year. Mohamed is also the recipient of the Human Rights Award from the John Humphrey Centre for Peace and Human Rights for his efforts to promote STEM education of underrepresented groups and Indigenous communities.   
Panel discussion on workplace gender equity
Hilary Bergsieker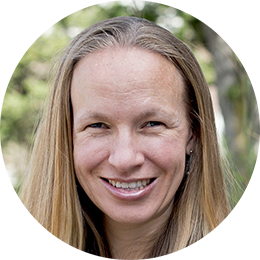 Hilary Bergsieker is an Associate Professor of Social Psychology at the University of Waterloo where she leads the Diversity and Intergroup Relations Lab and serves on the Equity Data Advisory Committee. She co-directs Project RISE (Realizing Identity-Safe Environments) within the Engendering Success in STEM Research Consortium (ESS; SuccessinSTEM.ca), with support from Engineers Canada. She has expertise in trust formation, bias reduction, diversity climate assessment, and network science, with recent work on implicit bias and inclusion in STEM workplace teams. Bergsieker co-directs a multi-year project that implements and assesses evidence-based trainings in STEM workplaces to reduce gender/racial bias and increase inclusion. 
Camille Hernández-Ramdwar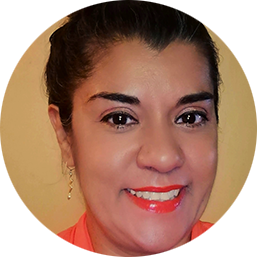 Dr. Camille Hernández-Ramdwar is Co-Director and Co-Founder of the equity lime collective, an anti-racism and EDI consulting firm. She is also an Associate Professor in the Department of Sociology at Ryerson University in Toronto, Canada, and the Academic Coordinator for Caribbean Studies. For over twenty years she has been engaged in teaching, research, and activism concerning anti-racism in Canada, especially as it affects Caribbean populations. Her areas of research include diasporic, transnational, second generation, and multiracial identities, and her scholarly work has appeared in International Encounters: Higher Education and the International Student Experience (Rowan and Little, 2019),Caribbean Healers and Healing Practices in Health and Mental Health (Routledge, 2013), and Searching for Equality: Inclusion and Equity in the Canadian Academy (University of Toronto Press, 2010). At Ryerson University, Dr. Hernández-Ramdwar served on the Presidential Implementation Committee to address Anti-Black Racism from 2021-2022, and is a founding member of the Racialized Women's Faculty Group, which advocated for pay redress for full-time faculty members on the basis of race and gender. In 2013, she was also part of a five-member team that produced the report Inhabiting Critical Space: Teaching and Learning at the Margins at Ryerson University.  
Sandeep Nair (he/they)
Manager of Business Operations, Pride At Work Canada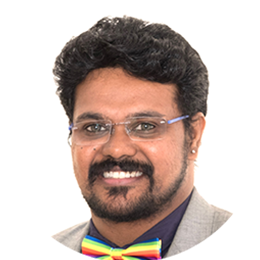 Being a temporarily abled, gay, person of color with a vibrant cultural and ethnic background, Sandeep understands the role organizations can play in harnessing the power of business for a positive social change. Sandeep moved to Canada from India with his husband in 2019. With over 13 years of work experience, he has worked as Equity Diversity Inclusion (EDI) Consultant for over a decade. Experienced in working with various organizations across the Asian region, he comes with a global perspective on EDI. Sandeep's work focuses largely on creating a safe and inclusive workplace environment for all employees, job seekers, and professionals, especially 2SLGBTQIA+ community and people with disabilities. Sandeep has led programs, campaigns and provided training and consulting services to drive the EDI strategy across various organizations globally, where he shares his lived experiences to drive the importance of allyship. He has played a key role in developing three pioneering and impactful research publications on 2SLGBTQIA+ Inclusion, to achieve success in creating a safe and inclusive society.
Sandeep volunteers with youth and teens as a mentor with Vancouver Island BigBrothersBigSisters Foundation, and is part of the EDI committee for Volunteer Canada and is also a volunteer with an organization working towards senior well-being. He was on the board of Nanaimo Pride Society and SIETAR BC (Society for Intercultural Education, Training and Research). He is on his way to becoming an adoptive parent.
Phillip Campiou
Phillip Campiou is a Traditional Woodland Cree who is originally from Driftpile First Nation, Alberta. He now resides in the Enoch area. As a young man, his father taught Phillip how to be self-sufficient and live off the land. Inherent in these teachings was an unwavering respect for Mother Earth and the spirituality held by all Her inhabitants. As an adult, Phillip has devoted his life to sharing his knowledge of traditional values and lifestyle. He is often contracted to do presentations in Edmonton and surrounding areas. He is invited to help host many traditional and community events across Canada. Phillip is actively involved in teaching holistic approaches to health and healing. Elder Phillip works with many school divisions and organizations across the province to share his knowledge and to encourage healthy relationships with all people.
Speakers
Danny Chui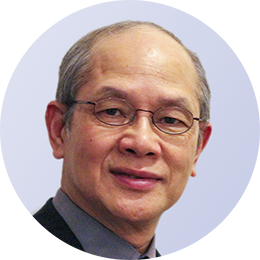 Danny Chui is current President of Engineers Canada. A Professional Engineer and Fellow of Engineers Canada since 2009, he retired at the end of 2020 after working for over 30 years in the capacity of Manager, Capital Works Department with the Board of Governors of Exhibition Place, City of Toronto.  He was responsible for the planning, budgeting, programming, implementing, managing and administrating of the Board of Governors of Exhibition Place annual Capital Works Program and undertaking major construction support and advisory functions.
Danny had been a corporate member of Ontario Construction Users Council (OCUC) since the mid-1990s until last year.  He has also been appointed by its board as Executive Director (Volunteer Position) since 2015 and he continues to serve in this capacity after his retirement.
Danny graduated from the University of Calgary in 1984 where he obtained a Bachelor of Science Degree in Civil Engineering. He later obtained a Personnel Management Certificate from Humber College.  He further obtained a Master's Certificate in Municipal Leadership from York University in 2018. He served on PEO council for 7 terms, elected by members as West Central Regional Councillor. Together with his services as Mississauga Chapter Executive prior to his involvement in PEO Council, he received a 25-year service award from PEO Council and from the Ontario Minister of Citizenship and Immigration in 2017.  He has also been elected twice by PEO Council to be one of its Engineers Canada Directors for two 3-year terms, serving until May 2023.
Gerard McDonald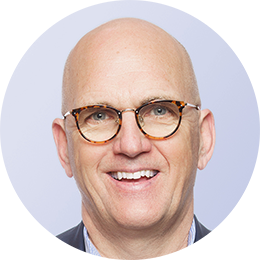 Gerard McDonald is Chief Executive Office of Engineers Canada. He obtained his undergraduate degree in civil engineering at the University of Waterloo and complimented this with a master's degree in business administration from the University of Ottawa.
Prior to joining Engineers Canada, Gerard was Registrar of Professional Engineers Ontario (PEO), after spending over 31 years in the public service of Canada. While with the public service, he worked primarily in the transportation sector, where he held various positions including Assistant Deputy Minister of Safety and Security at Transport Canada; Executive Director of the Transportation Safety Board; Director General of Marine Safety at Transport Canada; and Director of Regulatory Affairs at the Privy Council Office.
Jay Nagendran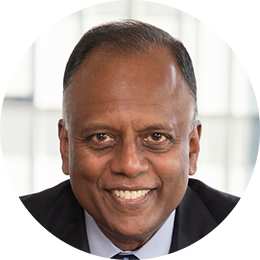 Jay Nagendran, P.Eng., a long time APEGA member, assumed the position of Registrar and CEO of APEGA on April 3, 2017. Jay's previous experience as a chemical engineer and a board-certified environmental engineer included being a member of Alberta's Natural Resources Conservation Board and, prior to that, the President and CEO of the Alberta Environmental Monitoring, Evaluation and Reporting Agency. Jay was inducted as a Fellow of the Canadian Academy of Engineering (FCAE) in 2019. In one of Jay's former roles, he served for six years as an assistant deputy minister with Alberta Environment and Alberta Tourism, Parks and Recreation. Prior to that, Jay served as the director of the northern region with Alberta Environment and dealt with development of the oil sands and industrial expansion. Other activities of note include Jay's involvement with the Board of Governors at the University of Alberta, and the Alberta Special Waste Management Corporation, as well as the Canadian International Development Agency, the World Bank, and the Asian Development Bank on projects in India, Indonesia, Philippines, and Thailand. Jay is very proud of his wife, Shyamala and his two highly accomplished sons and their families. 
Jeanette Southwood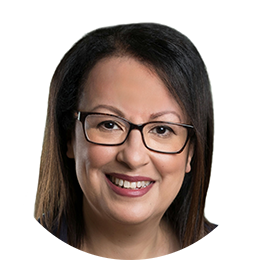 Award-winning engineer and leader, Jeanette Southwood is Vice President, Corporate Affairs and Strategic Partnerships at Engineers Canada. Before joining Engineers Canada, she led the Canadian Urban Development & Infrastructure Sector and the Global Sustainable Cities teams at an international consulting firm where she was the first Black woman to be appointed to the senior leadership position of Principal globally. At Engineers Canada, Jeanette's team's portfolios include: Equity, Diversity, and Inclusion; Outreach; Communications; and Public Affairs, Government Relations and Public Policy. Also a longtime and dedicated volunteer with a number of organizations and on several boards over the years, Jeanette is a Fellow of Engineers Canada, a recipient of the Province of Ontario's "Leading Women Building Communities Award," an inductee into Professional Engineers Ontario's Order of Honour, and a recipient of the Governor General's Sovereign's Medal. Jeanette is a Fellow of the Canadian Academy of Engineering, which recognizes engineers contributing in exemplary ways towards their disciplinary fields and the wider community. She has received an Honorary Doctorate as well as the Ontario Professional Engineers Awards' Engineering Excellence Medal. She was also honoured as one of Canada's Clean50 for her work and dedication to sustainable development, leading change, championing innovation, and changing our world for the better. Jeanette has been inducted into the University of Toronto's Engineering Hall of Distinction and was twice named one of WXN Canada's Top 100 Most Powerful Women, as well as being recognized as one of the Women of Innovation. 
Joey Taylor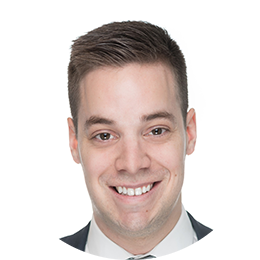 Joey is the Manager, Public Affairs and Government Relations at Engineers Canada, the national organization of the 12 engineering regulators that license Canada's more than 300,000 members of the engineering profession. In this capacity, he leads public policy and federal government advocacy efforts on behalf of the engineering regulators. His work ensures that the federal government addresses the public interest and the concerns of the engineering profession, while enabling policy-makers to access the expertise and the experience of professional engineers. Joey has more than 10 years of experience in policy, project, and program management. Previously, he worked with the Public Health Agency of Canada and with Ontario Health in various policy and project management roles. He holds a Master of Science from the University of Ottawa, is a certified Project Management Professional and is currently completing a Master of Health Administration from the Telfer School of Management at the University of Ottawa. 
Cassandra Polyzou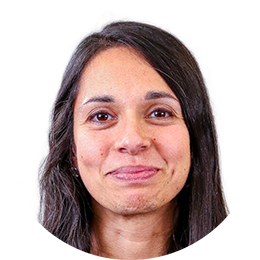 Cassandra has been working on social justice and public engagement for over 20 years on a diversity of campaigns and issues. Cassandra is the Manager of Diversity, Equity, and Inclusion at Engineers Canada where she leads work on increasing the number of women in engineering, improving Indigenous People's access to engineering, as well as a wider range of diversity and inclusion issues related to the profession. Before Engineers Canada, Cassandra worked for Environmental Defence on their Toxic Nation campaign, where she helped successfully ban Bisphenol A from consumer products in Canada. Her focus has been creating spaces for multi-stakeholder dialogue and creative collaboration to support community-based solutions to complex problems. Cassandra completed a Master of Arts in Cultural Analysis and Social Theory from Wilfrid Laurier University on transnational Muslim feminist mobilizations, and a Bachelor of Environment and Resource Studies from the University of Waterloo. Her training and volunteer work in LGBTQ2+ advocacy, environmental campaigns, and anti-oppression have continued to motivate and educate her ongoing work in diversity and inclusion.