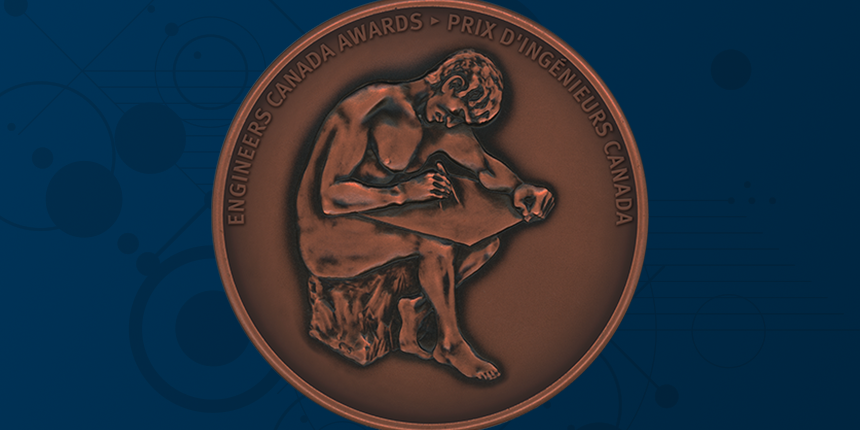 Engineers across Canada and in our local communities are credited for some of the world's most imperative innovations, technologies, and research. The Engineers Canada Awards program celebrates the exemplary work and contributions of engineers and engineering students in the profession. Nominations for the 2023 awards cycle is now open.
Engineers' Canada invites engineers and engineering students from all career stages, disciplines, and parts of Canada to nominate an individual or self-nominate to be honoured for helping to improve Canada and our world. There are currently six awards distributed annually in the following categories:
Gold Medal Award
For exceptional individual achievement and distinction in a field of engineering.
Meritorious Service Award for Professional Service
For outstanding contribution to the Canadian engineering profession through a professional, consulting, or technical engineering association or society in Canada.
Meritorious Service Award for Community Service
For exemplary voluntary contribution to community-based or humanitarian endeavours that demonstrate the commitment of engineers to improving their communities.
Medal for Distinction in Engineering Education
For exemplary contribution to the education and development of engineering students and to engineering education in Canada.
Award for the Support of Women in the Engineering Profession
For exceptional achievements in advancing the recruitment, retention, and professional development of women in engineering.
Gold Medal Student Award
For outstanding leadership, contributions to society, and volunteerism by an undergraduate engineering student.
Nominations are open until January 13, 2023. Choose a category and start your nomination.
See last year's recipients.