Engineers Canada and the Canadian Federation of Engineering Students (CFES) have launched a mentorship program whereby student leaders from the CFES will be paired with Engineers Canada staff who have similar positions and have a vested interest in each other's success.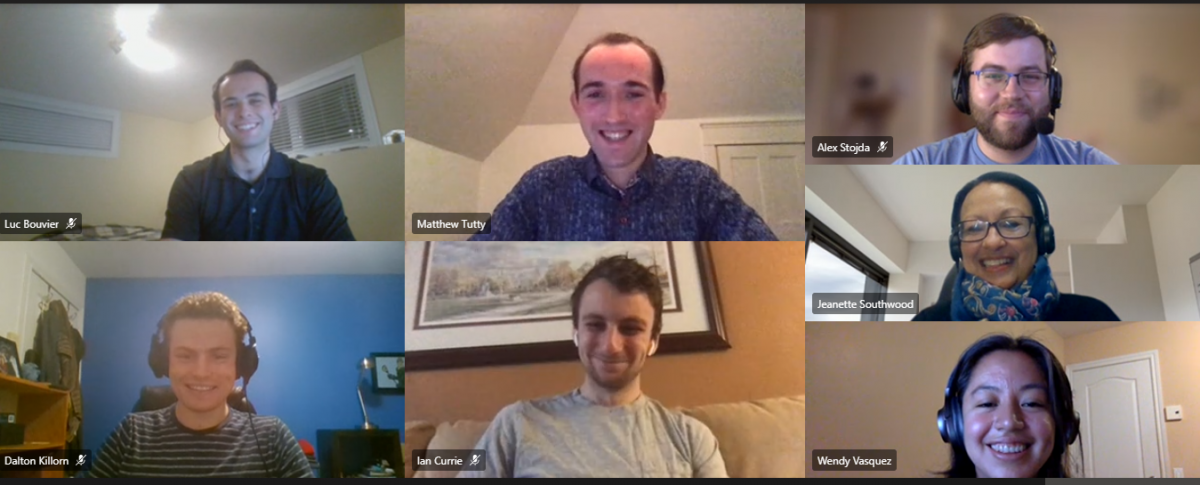 The CFES, the voice of engineering students in Canada, and Engineers Canada kicked off the mentorship program with a virtual introductory session on November 10, 2020.
The program offers two forms of mentorship: one-to-one mentoring and group mentoring. One-to-one mentoring matches up Engineers Canada staff responsible for advocacy, communications, event planning, and outreach with the student leaders responsible for those activities at the CFES. The mentors and mentees will meet virtually on a regular basis over the course of a one-year term.
In group mentorship, members of Engineers Canada senior leadership team work with a group of student leaders from the CFES' leadership positions. The mentors and mentees will discuss governance, leadership, financial best practices, networking, and stakeholder relations.
With this mentorship program, Engineers Canada and the CFES hope to enhance the relationship between the two organizations, building friendships and productive relationships between the CFES student leaders and Engineers Canada staff that will lead to more strategic and impactful collaborations. The program will also be a way in which both organizations can encourage and empower each other as both strive for increased diversity, equity, and inclusion within the engineering profession.
The mentorship program is also a way in which Engineers Canada is demonstrating its commitment to the next generation of engineers. It can help spark interest in the next generation of engineering professionals, one of the operational imperatives of Engineers Canada's 2019-2021 strategic plan.
The launch of the mentorship program follows the signing of a Memorandum of Understanding (MOU) between Engineers Canada and the CFES in September 2020 that cements the partnership between the two organizations. For Engineers Canada, the partnership engages and connects the organization with engineering students from across Canada and supports the future leaders of the engineering profession. For the CFES, the partnership connects its members to a national professional organization and allows them to obtain expert advice and resources in order to increase the value it provides to its members and its impact on the future of the profession.